Pizza dough is the foundation of a delicious homemade pizza. Making pizza dough involves combining flour, water, yeast, and salt. However, there are instances when the pizza dough not rising as expected, leading to disappointment and uncertainty about its usability.
This article will explore why pizza dough may not rise, discuss potential solutions, and address specific scenarios, including refrigerated, frozen, and store-bought dough. We will also provide tips on what to do with failed pizza dough and offer insights into cold fermentation and gluten-free dough. Additionally, we will share effective methods for ensuring your pizza dough rises successfully.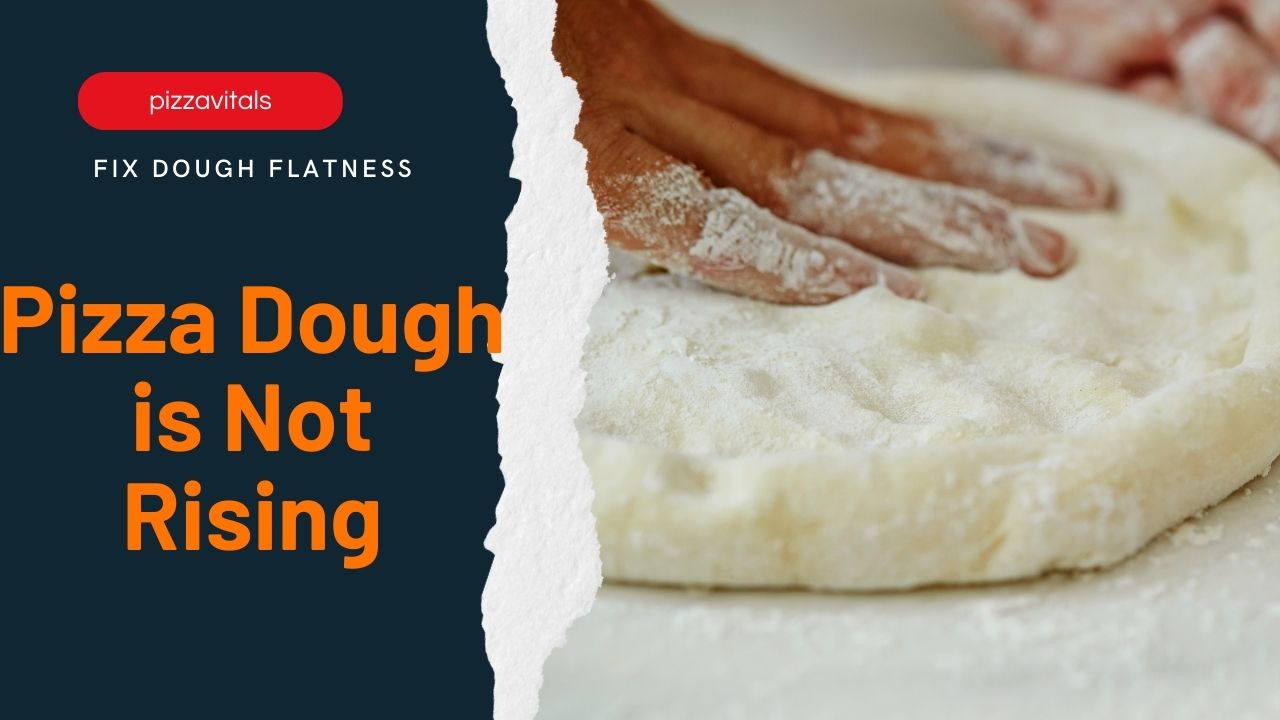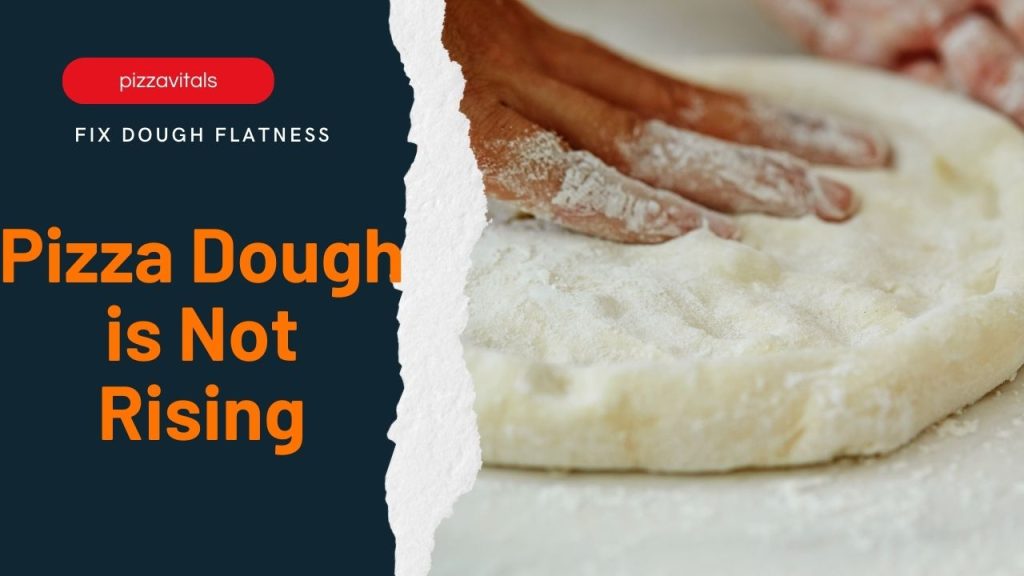 Why Pizza Dough Not Rising
When pizza dough fails to rise, it can be attributed to several factors. Understanding these reasons will help us troubleshoot and resolve the problem effectively. The following are potential causes:
Inactive Yeast
One of the primary reasons for the dough not rising is the use of inactive yeast. Yeast is responsible for fermentation, which consumes sugar and releases carbon dioxide, causing the dough to rise. If the yeast is expired, old, or not properly activated, it may not generate enough carbon dioxide, resulting in flat and dense dough.
Improper Water Temperature
Water temperature plays a crucial role in activating yeast. If the water is too hot, it can kill the yeast, while water that is too cold may not activate it effectively. Achieving the optimal water temperature of around 105°F to 110°F (40°C to 43°C) is essential for successful yeast activation and dough rising.
Insufficient Proofing Time
The proofing process allows the dough to rise and develop flavor. If the dough does not receive sufficient proofing time, it may not have enough time to ferment and expand. Patience is key when proofing dough, as it needs adequate time to rise, typically doubling in size.
Poor Quality Flour
The flour quality used in pizza dough can significantly impact its rising ability. Low-quality flour, particularly those with low protein content, may not provide sufficient gluten formation necessary for proper rising. High-quality flour, preferably labeled for pizza or bread making, ensures better results.
Imbalance of Salt or Sugar
The proportions of salt and sugar in pizza dough should be carefully measured. Excessive amounts of salt or sugar can hinder yeast activity, affecting the rising process. Following the recommended measurements in the recipe is crucial to maintain the right balance. But make sure to check if pizza dough is bad
How to Fix Dough That is Not Rising
Do you ever wondered who invented pizza? If your pizza dough doesn't rise as expected, you can take a few steps to fix it. First, give it more time to proof. Sometimes, the dough can slowly rise due to temperature variations or other factors. Allowing it to be proof for an extended period, such as an extra hour or two, may encourage rising. Alternatively, you can repurpose the dough for baked goods like breadsticks or focaccia.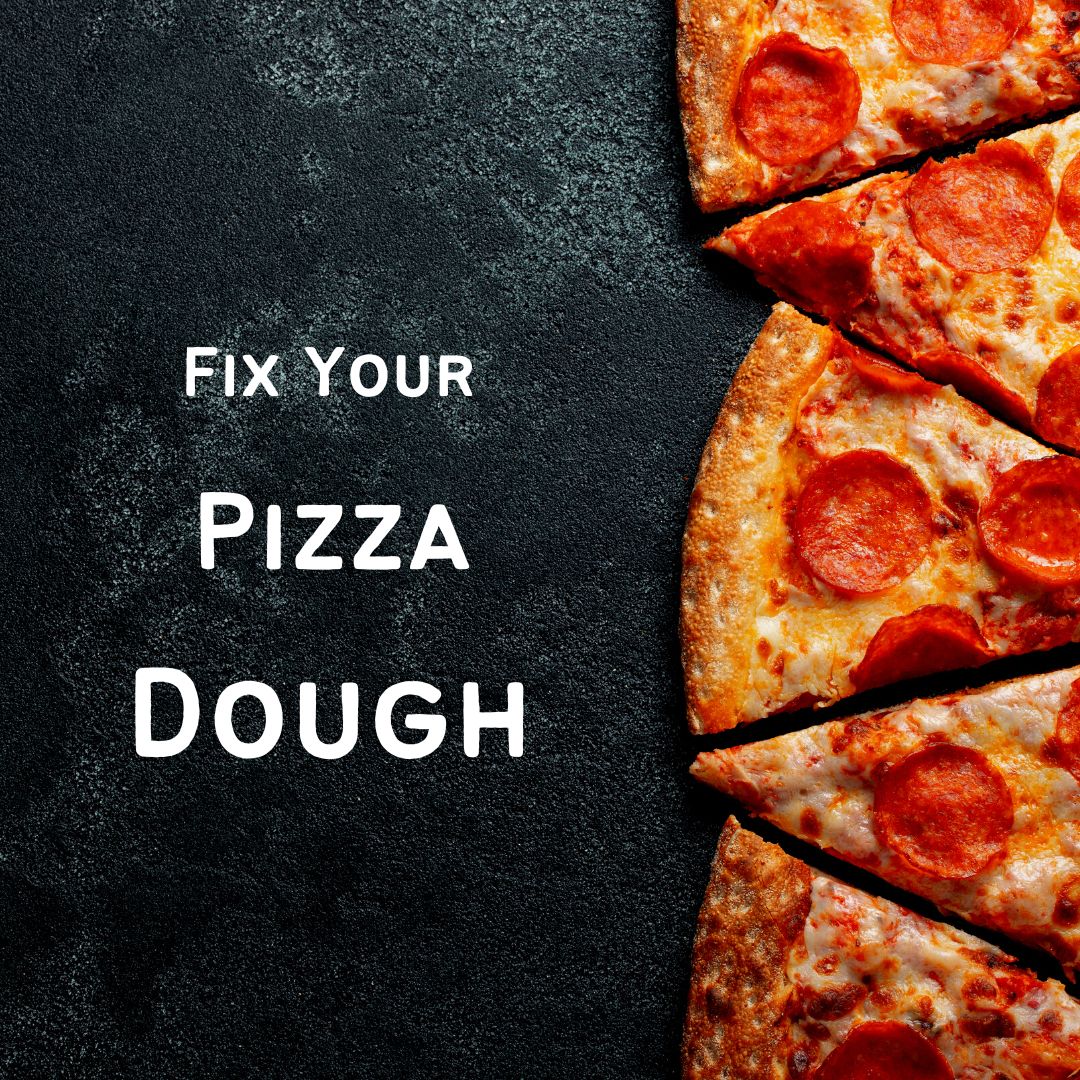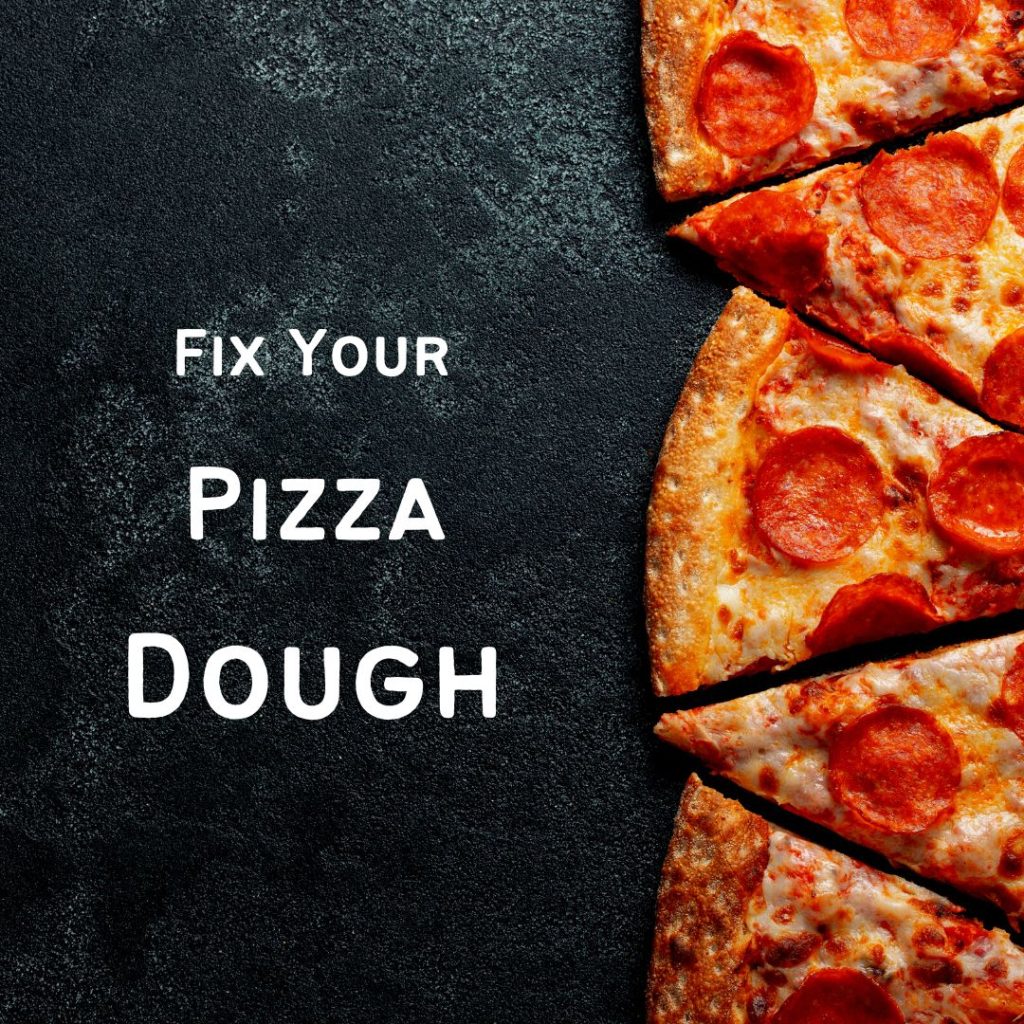 Preventing Future Issues
To prevent future instances of dough not rising, consider the following tips:
 Specific Scenarios and Considerations
Pizza Dough Not Rising in the Fridge
If you've refrigerated your pizza dough and find it hasn't risen, bringing it to room temperature before troubleshooting is essential. Cold temperatures in the fridge can slow down yeast activity, hindering rising. Take the dough out of the fridge and allow it to rest at room temperature for about an hour or until it reaches a workable state. Once warmed up, you can proceed with additional proofing or baking.
Frozen Pizza Dough Not Rising
When dealing with frozen pizza dough that hasn't risen, the key is to ensure proper thawing and activation of the yeast. Thaw the dough in the refrigerator overnight or according to the package instructions. After thawing, bring the dough to room temperature and allow it to rise for the recommended proofing time. If necessary, provide extra proofing time to compensate for any delay caused by freezing. Know the history of pizza.
Store-Bought Pizza Dough Not Rising
Store-bought pizza dough can sometimes present challenges when it comes to rising. It is important to check the expiration date on the packaging and verify the condition of the yeast. If the dough doesn't rise as expected, try giving it more time to proof, following the recommended proofing time in the recipe. Additionally, you can incorporate a small amount of fresh yeast into the dough to stimulate rising. You can bake your homemade pizza with store-bought pizza if you have no time to knead the dough.
Cold Ferment Pizza Dough Not Rising
Cold fermentation, also known as cold proofing, is a technique where pizza dough is fermented in the refrigerator for an extended period, typically overnight or up to 72 hours. If your cold ferment dough is not rising adequately, it could be due to insufficient proofing time or low yeast activity in the cold environment. To troubleshoot, remove the dough from the fridge and allow it to come to room temperature. Then, provide additional proofing time at room temperature to encourage rising before baking.
Gluten-Free Pizza Dough Not Rising
Gluten-free pizza dough presents unique challenges because gluten, the protein responsible for dough elasticity, is absent. To enhance the rising of gluten-free dough, consider using alternative leavening agents such as baking powder or a combination of baking powder and yeast. Additionally, ensuring proper hydration and incorporating ingredients like xanthan gum or psyllium husk can help improve the dough's structure and rising capabilities.
Wrapping Up
understanding why pizza dough is not rising is essential for finding effective solutions. There are ways to restore the dough and prevent similar issues, whether due to inactive yeast, improper water temperature, insufficient proofing time, poor quality flour, or an imbalance of salt and sugar. By implementing the tips and considerations provided, you can elevate your pizza-making experience and create 14 inch pizza with well-risen pizza dough every time.
FAQs