Are you exhausted from constantly serving the same monotonous pizza with a familiar name? Do you want to take your pizza game to the next level and impress your customers/guests with a creative and catchy name? I've covered you with 100 trendy pizza names that will make your mouth water and your customers crave more. With unique names like 'The Sizzler', 'The Veggie Monster', and 'The Big Kahuna', you'll be the talk of the town in no time. But wait, there's more! I'll also share some fun ideas and tips to help you come up with your own original pizza name that will have your customers lining up for a slice. So, let's get started on this delicious journey of trendy pizza names.
The Power of a Great Pizza Name
Let me tell you something, having a great pizza name can make a big difference in the success of your pizza business. A unique and catchy name can help you stand out in a crowded market and attract customers who might not have noticed you otherwise. Think about it, would you rather order a plain old cheese pizza or a pizza with a fun and creative name like 'The Cheesy Mac Attack' or 'The Saucy Supreme'? The latter sounds more appealing and memorable, right?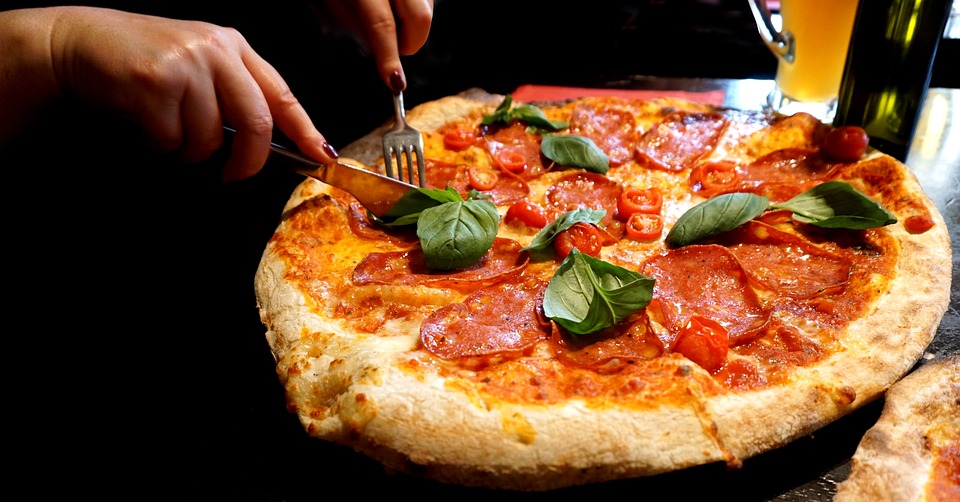 A great example of a successful pizza name is 'The Meat Lover's Pizza' from Pizza Hut. This name has become synonymous with meaty goodness and has been a top seller for the company for years. So, don't underestimate the power of a great pizza name. It can make all the difference in the world for your business.
100 Trendy Pizza Names
Let's get to the good stuff – 100 trendy pizza names! I've scoured the internet and compiled a list of some of the most creative and catchy pizza names.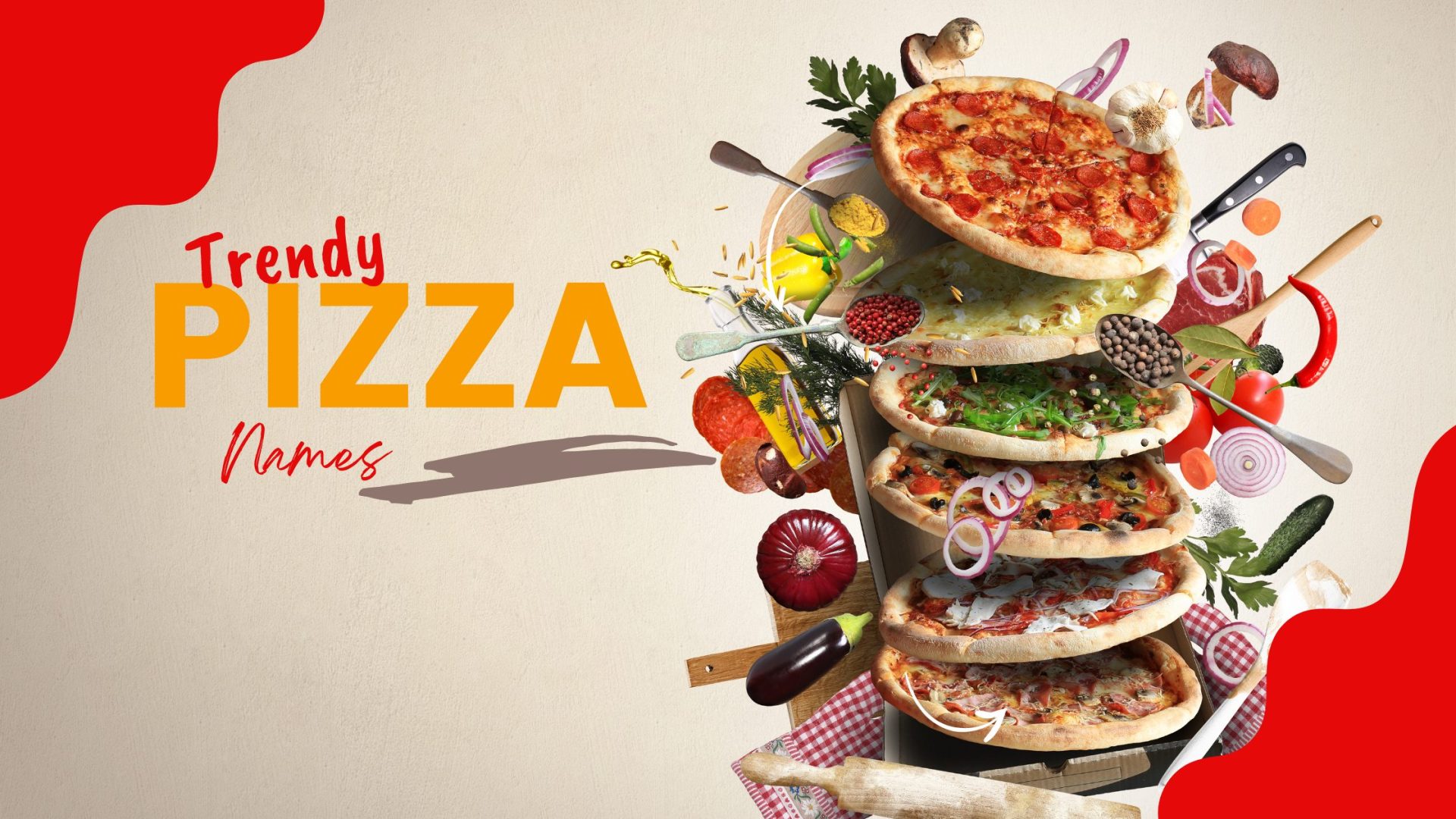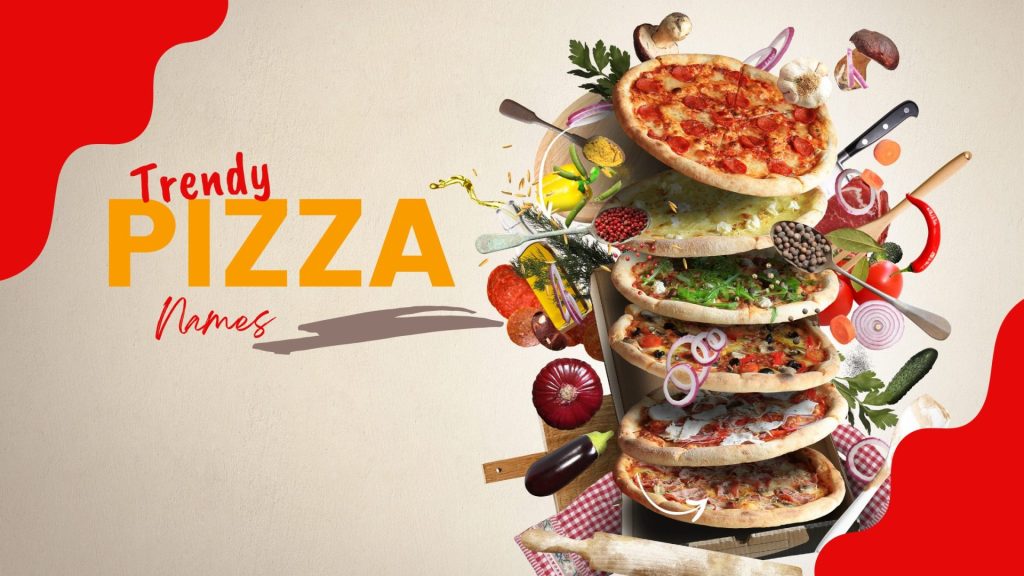 Here are a few examples to water your mouth: 'The Spicy Hawaiian', 'The Meatball Madness', 'The BBQ Bacon Bomber', and 'The Garlic Supreme'. But that's just the tip of the iceberg. The list includes various options such as vegetarian and vegan options, international flavours, and fun puns. With this list, you'll be sure to find a name that suits your pizza perfectly. 
Here's a list of 100 creative and trendy American pizza names:
Funny Pizza Names Ideas
 Who says pizza names have to be serious? In this section, I'll list funny and playful pizza names to add humor to your menu. These names can be pun-based, like "Slice to Meet You" or "Pies the Limit", or just plain silly, like "Cheese Louise" or "Holy Shiitake". Funny pizza names can also be a great way to make your brand more memorable and stand out from the competition. Know everything about 12 inch pizza
Here are some funny pizza names ideas:
The Hangover Helper – for those mornings when you need something greasy to soak up the alcohol.
The Veggie Delightfully Disgusting – is for those who want to eat healthy but also have a sense of humor.
The BBQ Fiasco – for when you try to impress your guests with your grilling skills but end up burning everything.
The Meat Lover's Nightmare – for vegetarians who want to joke about their aversion to meat.
The Mac & Cheese Monster – for those who can't get enough of the cheesy goodness.
The Cheesy Weasel – for cheese lovers who want to embrace their obsession.
The Chicken Wing Thing – for those who love the flavor of buffalo chicken wings but don't want to get their hands dirty.
The Hawaiian Heart Attack – for those who love pineapple on their pizza, despite the controversy.
The S'mores Surprise – for those who want to combine dessert and dinner into one delicious pie.
The Taco Tuesday Temptation – for those who can't resist the call of tacos, even on pizza.
Pizza Name Generator
If you're still struggling with your pizza names, a pizza name generator can be a great tool. Using a pizza name generator can be a fun and easy way to create a unique name for your pizza. Give it a try and see what names you can come up with. Here are a few pizza name generators you can try:
This generator from Mookychick.com allows you to choose the type of pizza you want (vegetarian or meat-based) and generates a name for you based on your selections.
This generator from Quizony.com asks you a series of questions about your pizza preferences and generates a name based on your answers.
This generator from Funattica.com allows you to choose a prefix and suffix for your pizza name and generates a name based on your selections.
This generator from Name-Generators.com allows you to choose a type of pizza and generates a name for you based on your selection.
Italian pizza names
Italian cuisine is known for its delicious pizza, and many classic Italian pizza names have become popular worldwide. Here are some of the most well-known Italian pizza names:
Tips for Creating the Perfect Pizza Name
While using a pizza name generator can be helpful, sometimes you want to create a name independently. Here are some tips to help you create the perfect pizza name:
Use puns: Play around with words and use puns to create a memorable and fun name. For example, 'The Fungi Firecracker' for a mushroom pizza.
Incorporate local flavours: If you're in a specific region or area, try incorporating local flavours into your pizza name. For example, 'The Philly Cheesesteak' for a pizza with steak and cheese.
Keep it simple: Don't overcomplicate your pizza name. Make sure it's easy to pronounce and remember.
Don't be afraid to get creative with your pizza name. Use alliteration, rhyming, or other literary techniques to make your name stand out.
Final Words
Having trendy pizza names can be a game-changer for your pizza business. You can stand out from your competitors with our list of 100 trendy pizza names and you'll be sure to find the perfect name for your pizza by using our tips for creating your pizza names. So, get creative, have fun, and watch as your business grows thanks to your delicious and catchy pizza name.
FAQs