Have you ever tried making homemade pizza, only to end up with a dough that tears apart like tissue paper? Trust me, I've been there, and it can be frustrating. After all the time and effort spent kneading the dough, the last thing you want is for it to fall apart in the oven. But fear not, because I'm here to shed some light on why your pizza dough might be tearing, and what you can do about it.
Picture this: you're stretching out your dough and it suddenly rips in the middle. It's like a mini heartbreak, right? But don't worry, you're not alone in this. Many pizza enthusiasts face this issue, and it's usually caused by one of three things. Either your dough is too dry, too cold, or too elastic. Let me break it down for you.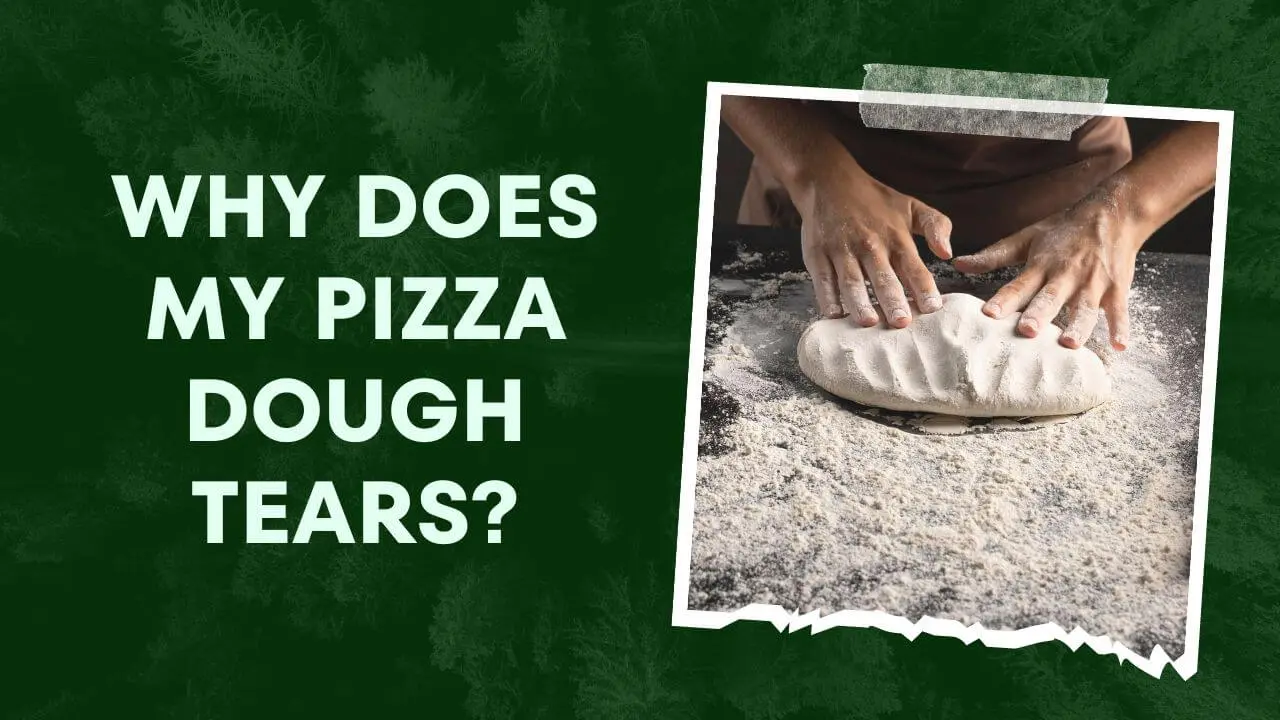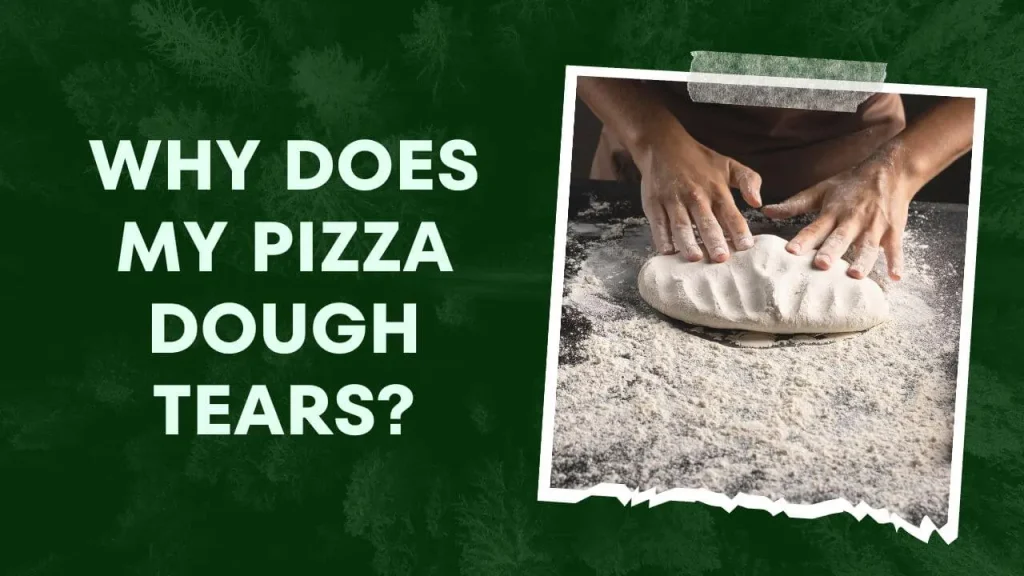 What is Pizza Dough?
Pizza dough is the base dough used to make pizza crust. It is typically made from a mixture of flour, water, yeast, salt, and sometimes olive oil.
How Do You Make Pizza Dough?
Making pizza dough is simple; it involves mixing flour, yeast, salt, water, and oil together, creating a dough ball.
What is the Composition of Pizza Dough?
The composition of pizza dough is simple, but it requires the right balance of ingredients to get the perfect texture. Flour is the base, and it contains gluten, which is the protein that helps build the structure of the dough. Yeast is added for fermentation, which helps the dough rise and become light and airy. Salt adds flavor, and oil gives the dough a tender texture. Water is added to hydrate the flour and activate the yeast.
What is Gluten?
Gluten is a protein found in wheat flour that gives dough its elasticity and helps it rise. It is the ingredient that holds the dough together and creates the desired texture. It is also the component that causes pizza dough to tear.
Reasons "Why Does My Pizza Dough Tears?"
There are many reasons why pizza dough tears. Here are some common reasons why pizza dough tears:
How to Knead Pizza Dough to Avoid Tearing?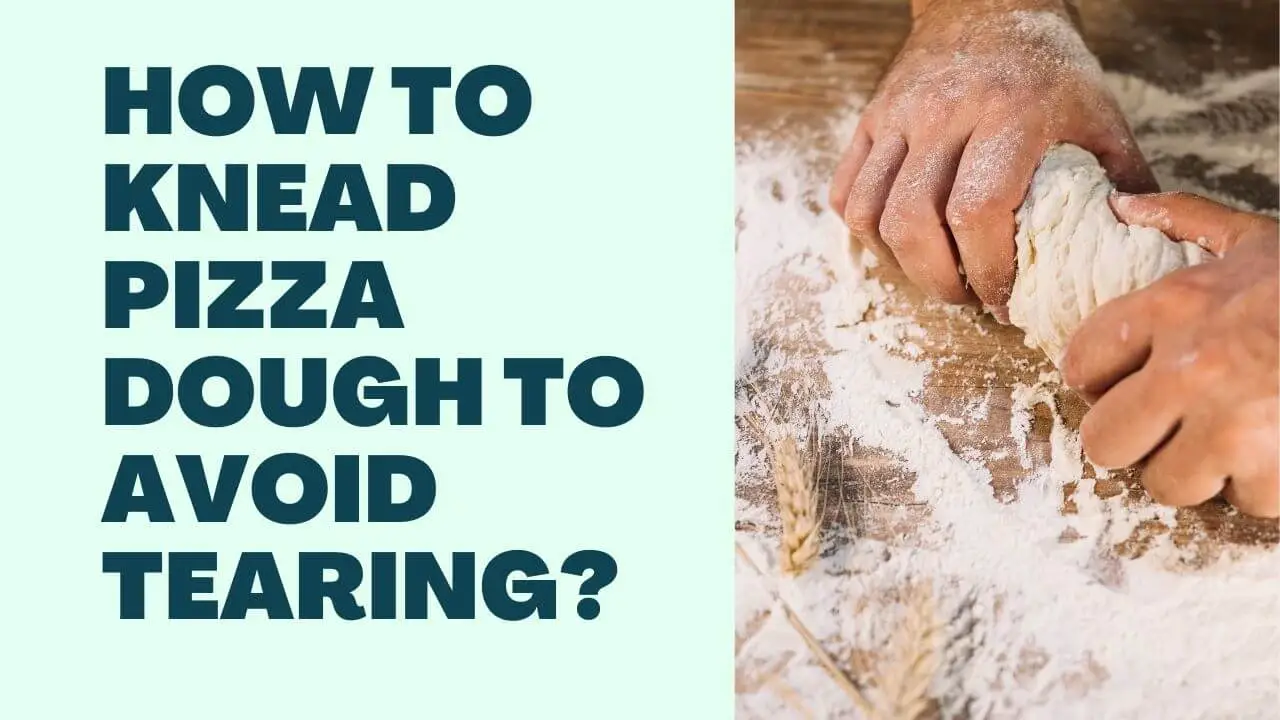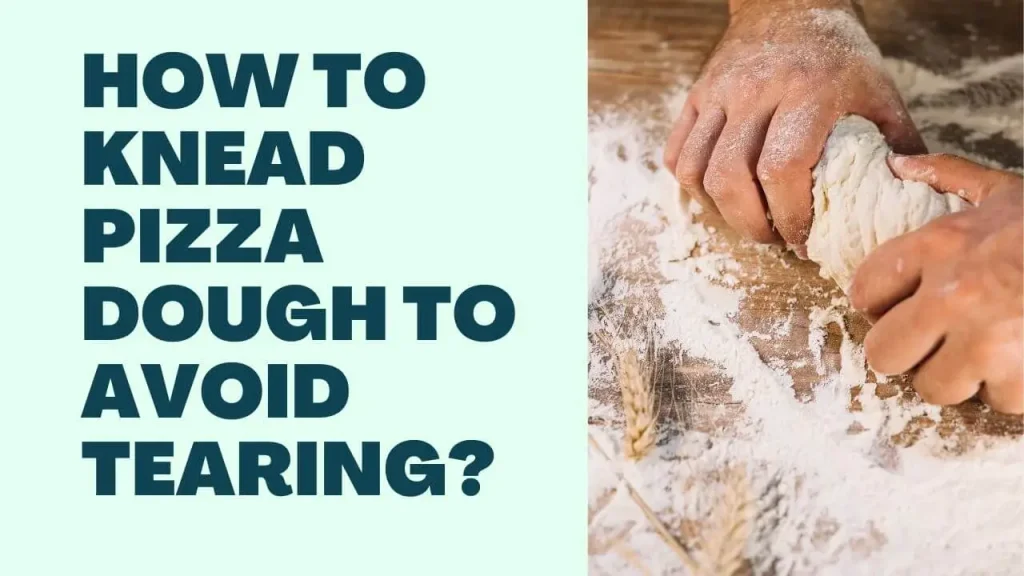 Kneading pizza dough can be a bit tricky, as it tends to tear easily if not done properly. The key is to use the right amount of flour and water, and to knead the dough slowly while gradually adding more flour. Start by mixing the flour, water, yeast and salt in a large bowl until it forms a shaggy, wet mess. Let the dough rest for a couple of minutes, then add more flour while folding the dough in half and pressing down with your hands. Keep repeating this process until the dough is smooth and elastic. Avoid adding too much flour, as this can make the dough dry and lead to tearing later on. To check if the dough is ready, poke it with your finger – if the dough slowly springs back, it's ready. Once you've kneaded the dough to the desired texture, let it rest again before rolling it out into the desired shape and adding your toppings.
How Much Do You Need to Knead the Pizza Dough?
You should knead the dough until it becomes smooth and elastic. This takes approximately 8-10 minutes, depending on the recipe and how much dough you are making.
Why is it Important to Let the Dough Rest?
It is crucial to let the dough rest to allow the gluten to relax and to make the dough easier to stretch. When the dough is rested, it will be less likely to tear or shrink during the stretching process.
How Long Should the Dough Rest?
The amount of time the dough should rest depends on the recipe, but most pizza dough recipes require an hour of resting. During this time, the dough will rise, and the gluten will relax, making it easier to stretch and less likely to tear.
How to Prevent Pizza Dough from Tearing?
To prevent pizza dough from tearing, there are a few key things to keep in mind.
First, make sure that the dough is properly rested and has been given enough time to rise before attempting to stretch or shape it. This will help to reduce any tension in the dough that could cause it to tear.
Next, be sure to use a gentle touch when handling the dough, and avoid pressing down too hard or using excessive force.
Additionally, using a rolling pin can also help to prevent tearing, as it will distribute pressure more evenly across the dough.
Finally, if you find that your dough is still tearing despite these precautions, try reducing the amount of toppings and sauce that you are using, as excess weight can also contribute to tearing.
With a little practice and attention to detail, you can easily prevent pizza dough from tearing and create perfect, delicious pizzas every time. 
.
How to Fix Tearing Pizza Dough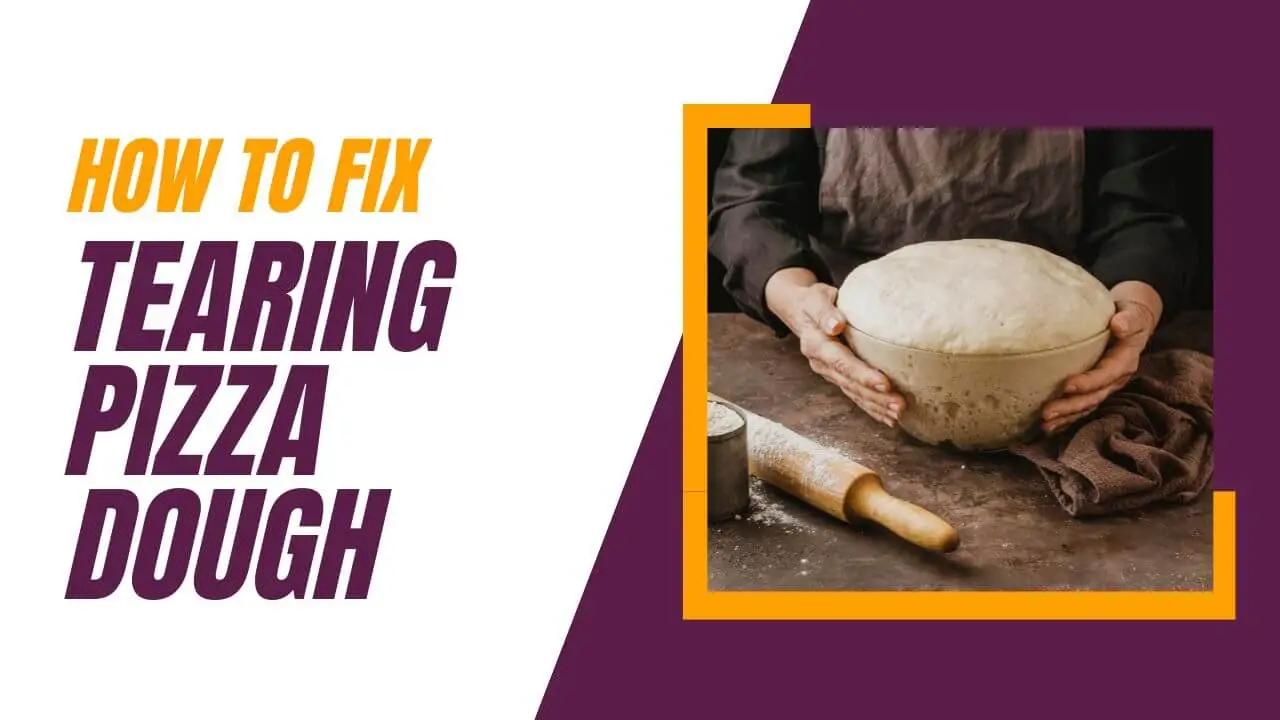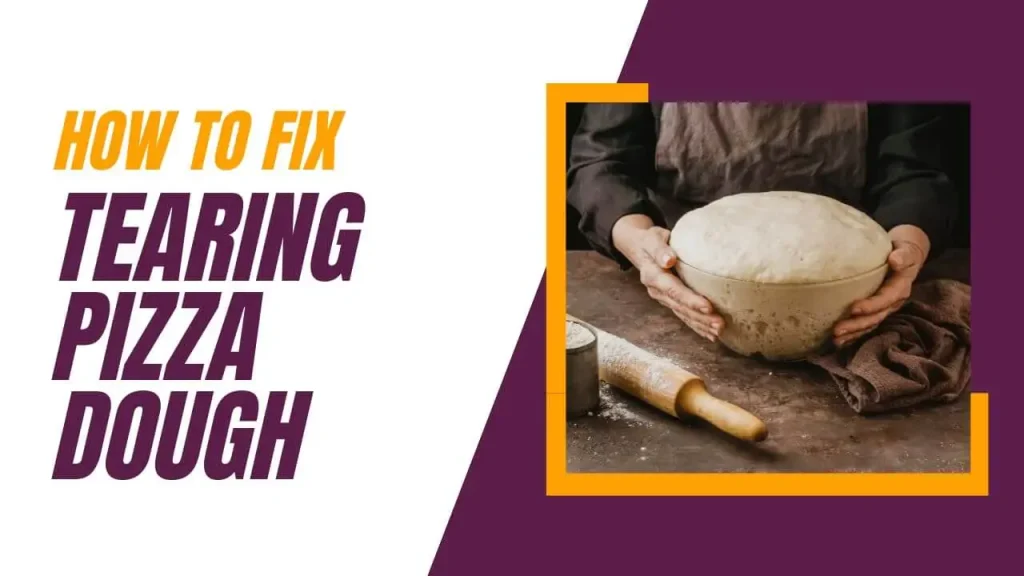 So, you've identified the culprit behind your torn pizza dough, but what can you do to fix it? Don't fret, my friend, because there are a few simple solutions that can help salvage your pizza night.
Add more water or olive oil to the dough mixture to increase hydration and make it more pliable.
Avoid overworking the dough, as this can cause it to become too elastic and prone to tearing.
Let the dough rest for at least 10-15 minutes before shaping and stretching it, as this will allow the gluten to relax and make the dough easier to work with.
Use a rolling pin or dough sheeter to roll out the dough evenly, rather than stretching it by hand.
Make sure your hands are clean and dry when handling the dough, as moisture and oil can cause it to tear.
Dust your work surface and hands with flour to prevent the dough from sticking and tearing.
Use a sharp knife or pizza cutter to trim any torn or uneven edges from the dough.
If the dough tears in the middle, gently press the edges back together and pinch them closed.
Avoid using too much sauce or toppings, as this can weigh down the dough and cause it to tear.
Preheat your oven and baking stone or sheet before adding the pizza, as a hot oven will help the dough cook evenly and reduce the risk of tearing.
Frequently Asked Questions
Conclusion
Making the perfect pizza dough takes time, and there are many factors that can affect the quality of the dough. By understanding the basics of pizza dough, selecting the right ingredients, and following the proper technique, you can make the perfect pizza without tearing the dough.