Pizza is one of the most popular dishes in the world. It is a simple dish that can be customized to suit various tastes and preferences. Making pizza at home has become a popular trend, with many people investing in pizza ovens like the Ooni pizza oven. One of the most common questions pizza enthusiasts asks is, how much dough for a 12 inch Ooni pizza required? 
Understanding the Ooni Pizza Oven

Before we dive into how much dough do i need to bake ooni pizza. Let's first understand the Ooni pizza oven.
The Ooni pizza oven is a portable pizza oven designed for outdoor use. It is a wood-fired oven that can heat up to 932°F, meaning it can cook a pizza in just 60 seconds. The oven is made of stainless steel, which makes it durable and easy to clean.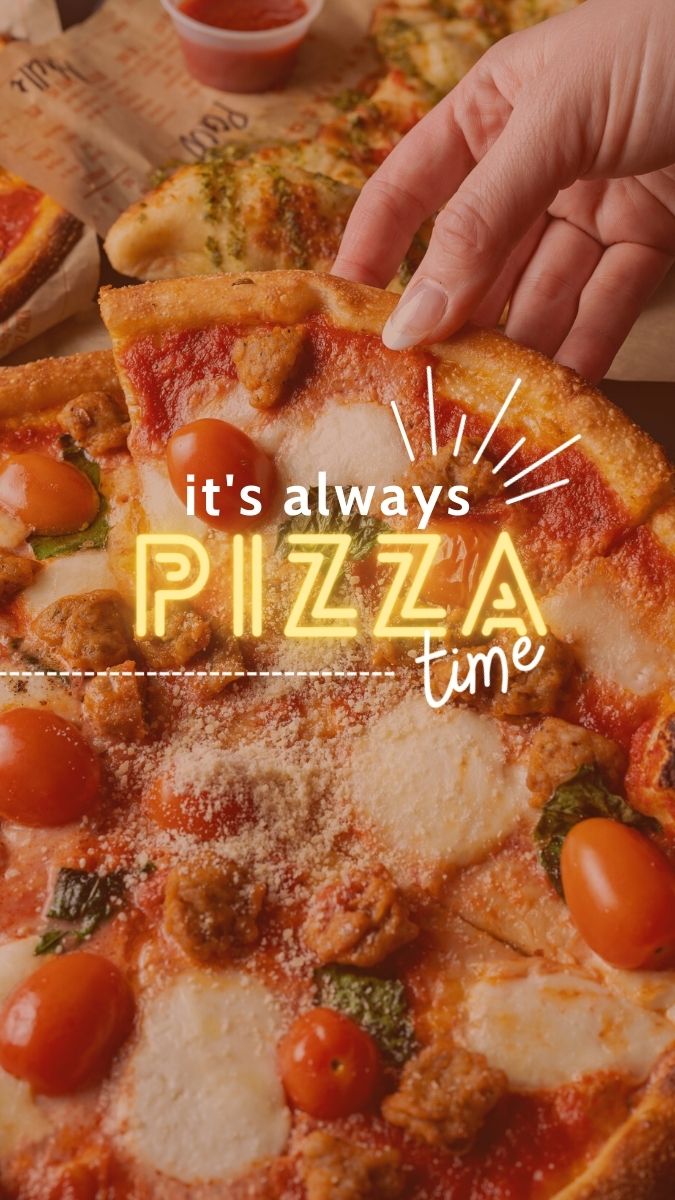 How Much Dough for a 12 Inch Ooni Pizza?
When making delicious pizzas at home, the ball of dough is an integral part of the equation. Too small and the pizza won't cook properly, while too large and the pizza will be too thick and dry. With the help of the Ooni pizza oven, home cooks can easily make delicious pizzas without worrying about precision.
However, there's a bit of confusion regarding the ooni 12 inch pizza dough weight. Some places will state a different amount than others, leaving home cooks wondering why this is the case.
The answer is that the size of the Ooni pizza oven can vary from model to model. An Ooni pizza oven can range from 12" in diameter to as large as 16" in diameter. As a result, the weight of the dough for each Ooni pizza will be different depending on the size of the pizza oven.
For example, if you're using a 12" Ooni pizza oven, you'll need a dough ball around 10 ounces or 255 grams approx. If you're using a 16" Ooni pizza oven, you'll need a dough ball around 14 ounces. This is why somepizza recipes might suggest a different amount of dough ball size for Ooni pizza than others.
Making the perfect Ooni pizza dough, the size of the dough ball is just as important as the oven size. It's essential to weigh the amount of dough needed for the pizza recipes. This will ensure you can make a delicious and evenly cooked pizza every time.
Now that you know why some places will state a different amount of dough ball size for Ooni pizza, you can surely get the perfect pizza every time!
Factors That Influence the Amount of Dough
Several factors can influence amount of dough needed to make a 12 inch ooni pizza. It depends on the type of flour you use, the humidity in your kitchen, and your desired crust thickness.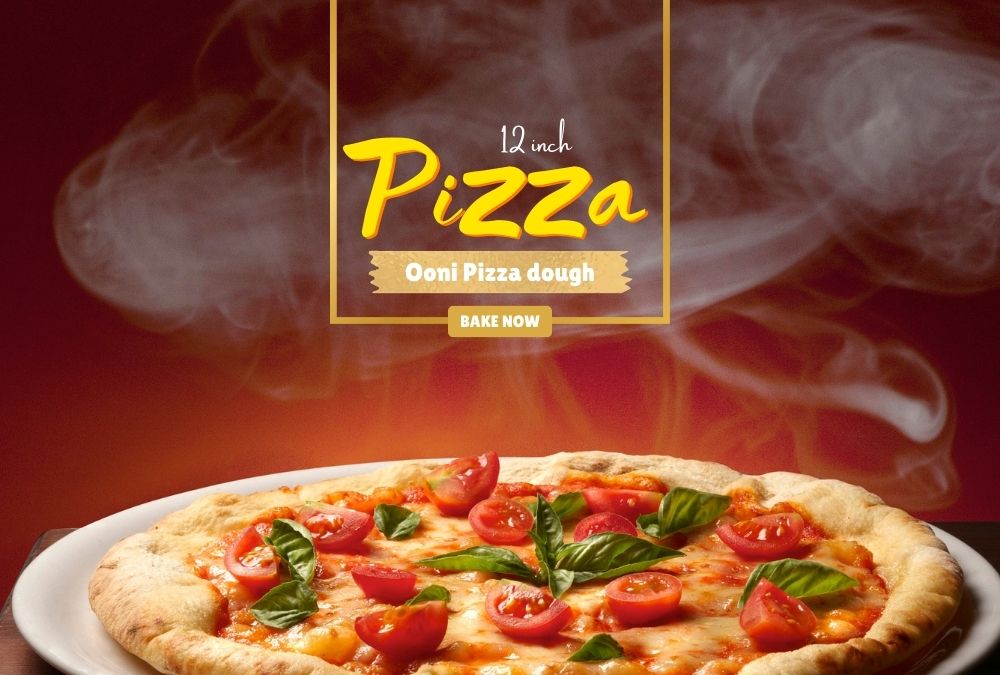 Flour Type
The type of flour you use can significantly affect how much dough you need. Most recipes call for bread flour, which has a higher protein content than all-purpose flour, and can absorb more liquid. If you use all-purpose flour, you may need more to achieve the same amount of dough.
Humidity
The humidity in your kitchen can also impact how much dough you need. If you are working in a dry environment, you may need more water to achieve the right consistency. Conversely, if it is humid, you may need to use less water.
Crust Thickness
The thickness of your crust will also affect how much dough you need. You may not need as much dough if you prefer a thin and crispy crust. However, if you prefer a thicker and more substantial crust, you may need more dough to achieve the desired thickness.
ooni pizza dough instructions
Keep in mind these tips and tricks in baking pizza
Use a Kitchen Scale

Using a scale to measure your ingredients ensures you get the right amount of dough. Calculating by weight is more accurate than measuring by volume, which can vary based on how you scoop your flour or water need to get.
Knead Your Dough Well
Kneading your dough is a simple process that involves pressing, folding, rolling, and stretching the dough outwards to create a smooth, uniform texture. By kneading, you are strengthen the gluten network. This network gives your dough its structure and makes it stretchable to hold the toppings. 
When kneading your dough, it should be smooth, elastic, and not sticky. The kneading process can take 10 minutes, depending on the type of dough you're working with. To knead your dough, sprinkle a little flour onto a clean surface, like a cutting board or countertop. Place your dough onto the flour and press it down into the surface. Then use the heel of your hand to create a circular motion, pushing the dough away from you and then back towards you.
Continue this motion for several minutes until the dough is smooth and elastic. After kneading, let the dough rise for sometime.
When kneading your dough for Ooni pizza preparation, it's important to ensure you don't overwork it. Overworking your dough can cause it to become tough and chewy, making your pizza crust less than desirable. A good rule of thumb is to knead your dough for no more than 20 minutes. 
Once your dough is kneaded, you can move on to shaping it. To shape your dough, use a rolling pin or your hands to form  a circular shape. Afterward, you can place it into your Ooni Pizza Oven and bake it according to the instructions.
Kneading ooni pizza dough balls is an essential step in Ooni pizza preparation that should not be skipped. It will ensure you get a delicious and flavorful pizza crust everyone will love when done correctly. So the next time you make pizza in your Ooni, knead your dough well!
Preheat Your Oven and Stone

Make sure to preheat your oven and stone to the right temperature. A preheated oven and stone will help ensure your pizza cooks evenly and has a crispy thin crust.
Use High-Quality Ingredients

High-quality ingredients used like fresh mozzarella, San Marzano tomatoes, and fresh basil, can take your pizza to the next level.
Let's look at how to make  standard 12-inch pizza dough for an Ooni pizza oven. Follow the instructions to make best pizza dough recipe for ooni: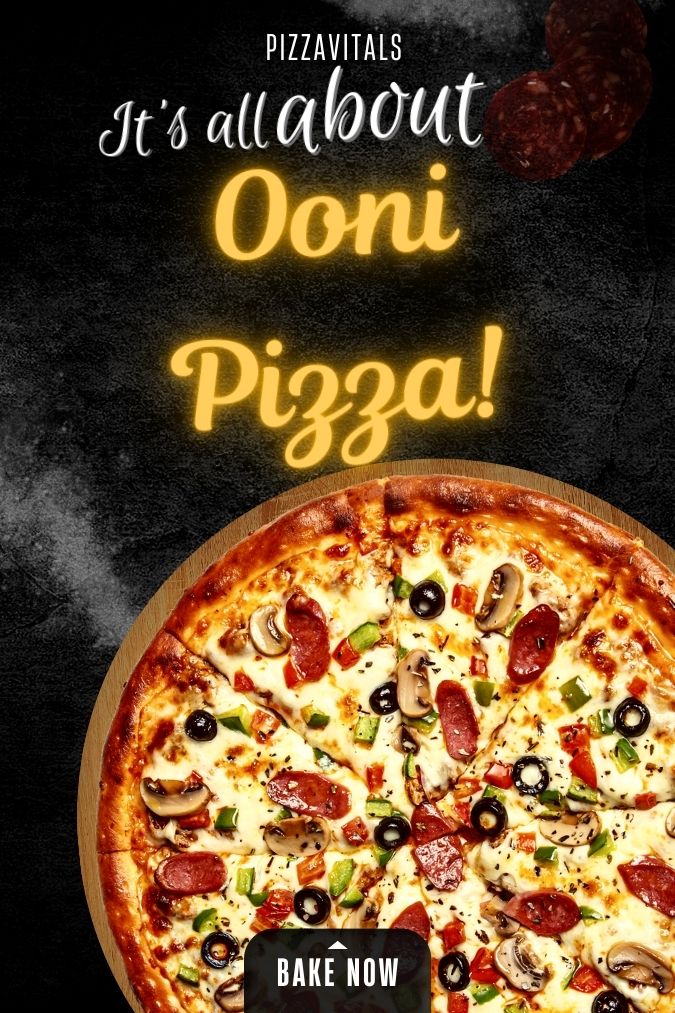 Combine flour, salt and yeast mixture in a large bowl. Mix well
Add cold water to the mixing bowl and stir until a dough forms.
Knead the dough for 10 minutes until it becomes smooth and elastic.Cover the dough and let it rest for 1-2 hours until it has doubled.
Divide the dough into four equal sizes and shape each portion into a ball.
Cover the dough with plastic wrap and let them rest for enough time before stretching and shaping them into pizza crusts.
 Common Mistakes to Avoid When Making Ooni Pizzas

Making Ooni pizzas can be a fun and rewarding experience, but it's important to avoid common mistakes that can ruin your pizza. Here are some mistakes to avoid:
FAQs
Wrapping Up
Making 12 inch Ooni pizzas is easy and fun once you understand how much dough for a 12 inch Ooni pizza oven. Remember to consider the type of flour used, the dough's hydration level, the crust's thickness, and the toppings used when making your pizza dough. Preheat your Ooni pizza oven, use high-quality ingredients, and avoid common mistakes to make perfect 12-inch Ooni pizzas every time. Happy pizza making!