Are you looking for an easy, delicious, and cost-effective way to make homemade pizza? If so, you've come to the right place.
Making homemade pizza with store bought dough is a great way to save money and explore different flavors and ingredients. All you need to get started is store-bought dough, basic ingredients, and a willingness to experiment. Homemade pizza can be as simple or as complex as you want it to be. You can use traditional recipes or come up with your unique combinations.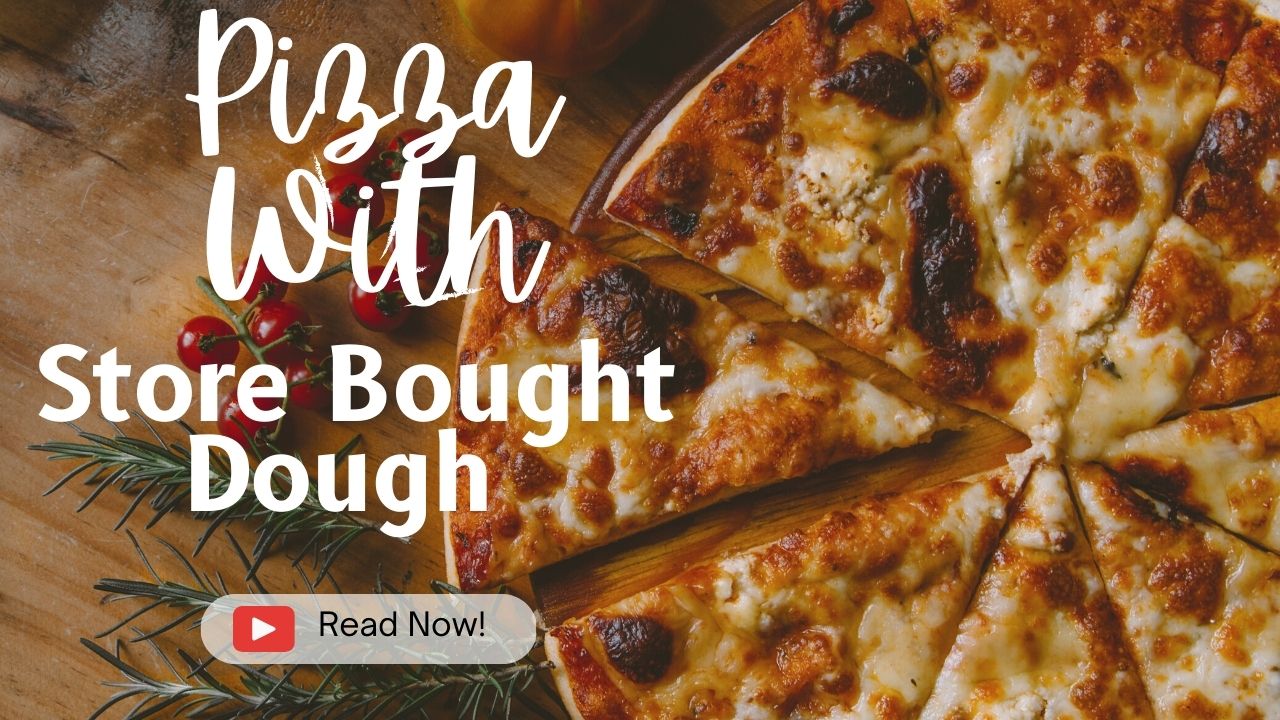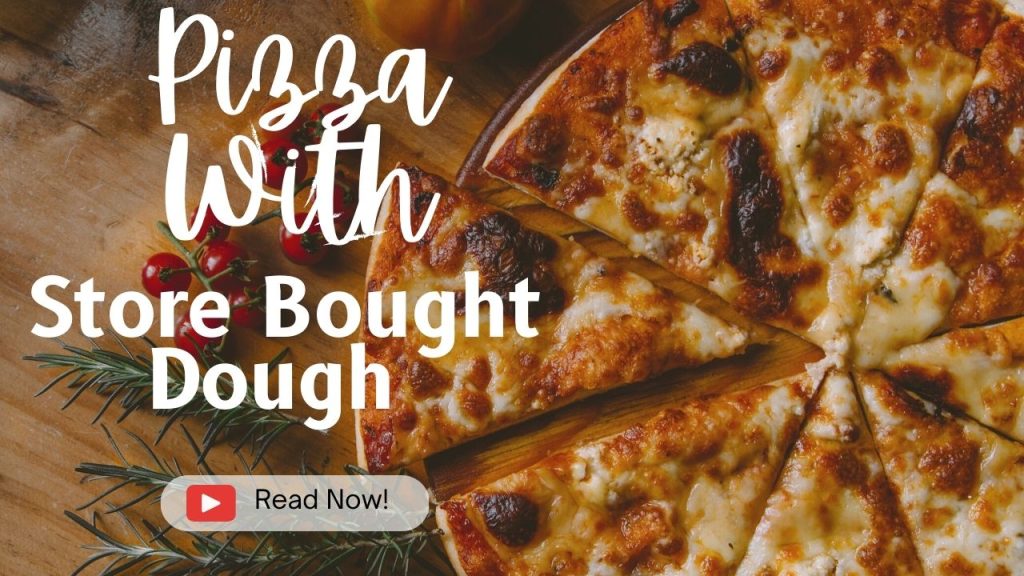 Benefits of Using Store-Bought Dough
When it comes to baking, having reliable store-bought dough can be a lifesaver. From pizzas and calzones to savory pies and tarts, the store-bought dough can make baking easier and faster. Whether you're a beginner baker or an experienced home chef, store-bought dough offers plenty of benefits.
how to use store-bought pizza dough
Getting store bought cold pizza dough to rise can be a bit of a challenge. To ensure your pizza dough is fluffy and light, it's important to prepare it correctly and give it the right environment to rise.
Here's what you need to do to get store bought cold pizza dough to rise:
Take the dough out of the fridge. Let the dough sit at room temperature for about 15 minutes before you start to work with it.
Make sure the room temperature is right. Cold pizza dough needs a warm environment to rise. Ensure the room temperature is between 72 and 78 degrees Fahrenheit before preparing your dough.
Knead the dough. Kneading the dough will help it to rise. Start kneading the dough by pressing it out and folding it back over itself. Keep kneading for about 5 minutes until the dough is soft and pliable.
Roll out the dough. Use a rolling pin to roll out the dough into a circular shape. Roll it out until it's about 12 inches in diameter.
Place the dough on a greased pizza pan. Make sure to lightly grease the pan before you place the dough on it.
Cover the dough and let it rise. Cover the dough with a damp cloth and let it rise in a warm spot for about 1 hour. Follow the tips if your dough is not rising.
Pre-bake the dough. Pre-baking the dough will help it to rise and give it a light, crispy texture. Pre-bake the dough in a preheated oven at 425 degrees Fahrenheit for about 10 minutes.
By following these steps, you should be able to get store bought cold pizza dough to rise and enjoy a delicious, homemade pizza in no time!
You can make pizza dough without yeast at home to save time.
Important Tip
Stretching store-bought pizza dough can be tricky as it's usually cold. To give it time to rise, try setting it near a window or wrapping it in a kitchen towel and leaving it on the counter. If you're short on time, Try this trick from my mom: let the dough sit in a sunny car window on the ride home from the store.
Step By Step Guide to Make homemade pizza with store bought dough 
Making pizza with store-bought dough is a great way to save time and still enjoy a tasty homemade meal. All you need is your favorite store-bought pizza dough, some toppings of your choice, a little bit of creativity and you're ready to go. Here's a simple step-by-step guide to making a delicious pizza with store-bought dough.
Step 1: Preheat your oven to 425°F (or your preferred baking temperature).
Step 2: After rising and shaping the dough as mentioned above. Place the dough onto a pizza pan or baking sheet. Use a fork to poke holes in the dough, this will help it cook evenly.
Step 3: Add your favorite pizza toppings. Start with a layer of tomato sauce, then layer cheese, pepperoni, mushrooms, olives, peppers and any other toppings you like.
Step 4: Bake the pizza in the preheated oven for 15-20 minutes. The pizza should be a golden brown when it's done.
Step 6: Remove the pizza from the oven and let it cool for a few minutes before slicing and enjoying.
Pro Tip
Before adding any topping, pre-bake the premade dough at 450 degree temperature. This is highly essential for the pizza crust. Once the dough has been pre-baked, add the desired toppings and place back in the oven at 500°F. Baking for 7-10 minutes will yield a restaurant-quality pizza.
Try Fried pizza dough for add more flavor to your pizza.
 Tips for Choosing the Right Dough 
When it comes to making pizza, there's no doubt that making your own pizza dough from scratch is the best way to get the perfect pizza. But picking up store-bought pizza dough can be a great alternative if you're short on time. With so many options on the shelves, it can be difficult to figure out which store-bought pizza dough to buy. To help you make the right choice, here are some tips for choosing the right store-bought pizza dough.
Start by considering the type of crust you'd like. Do you want a thin crust with a crisp texture, or a thick crust that's fluffy and chewy? Knowing what type of crust you're looking for can help you narrow your options.
Once you know the type of crust, you'll want to consider the ingredients. Look for a dough that doesn't contain added preservatives or artificial flavors. The fewer ingredients, the better. You should also ensure that the dough is made with high-quality ingredients like unbleached, unbromated flour, yeast, and salt.
When it comes to the type of dough, there are a few different kinds. You can find classic pizza dough, whole wheat, and gluten-free dough. If you're looking for a lighter, healthier option, you might opt for whole-wheat pizza dough.
Finally, read the label on the store-bought pizza dough. Make sure you know how to store and prepare the dough properly. You should also read the package instructions to ensure you follow the directions properly.
Do you ever wondered does pizza dough have eggs? Get quick answer
Wrapping Up
Nothing beats the smell and taste of a freshly-baked homemade pizza. And, if you've ever had the pleasure of making your own pizza, you know just how rewarding it can be. But, sometimes, life can get in the way, and you don't have the time to knead, roll and top your own dough. That's why it's so great to know that you can still make a delicious pizza with store-bought dough.