Pizza is a crowd-pleaser that never goes out of style. However, like any food, pizza dough can go bad over time, and it's important to know How to tell if pizza dough is bad. In this blog, we'll explore some signs that your pizza dough is bad and give tips on ensuring that your pizza is always fresh and delicious. Whether you're a seasoned pizza maker or a newbie in the kitchen, this guide will be a valuable resource for all your pizza-making adventures. So, let's dive in and learn how to tell if pizza dough has gone bad!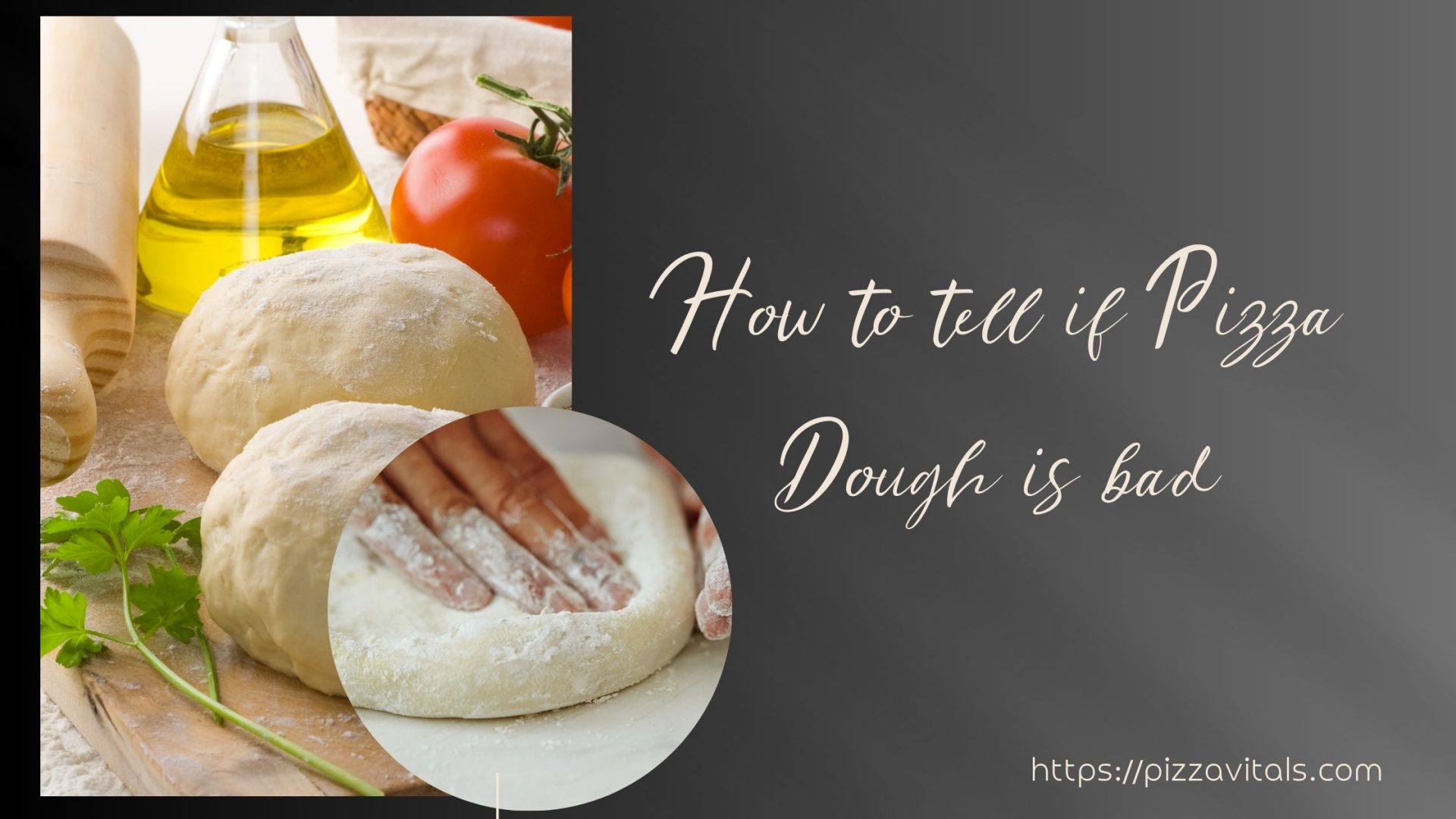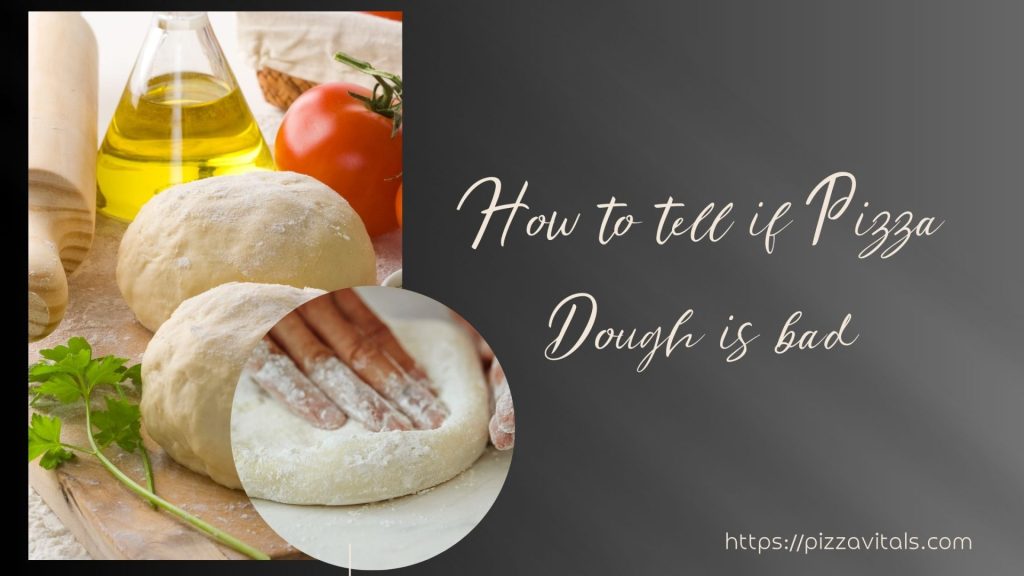 Signs That the Pizza Dough Has Gone Bad
To tell if pizza dough is bad, look out for changes in texture, color, and odor. If the dough has a sour smell, it's possible that the dough has gone bad. If the color has changed from a light to a grayish hue, the dough may be spoiled. Another sign to look for is abnormal growth or the presence of mold. It's also important to do a taste test to determine if the dough has gone bad.
How to tell if Pizza Dough is Bad
What happens when your pizza dough goes bad? It can be difficult to tell if your dough is still good or if it's time to throw it out. Here, we'll explore some signs to look out for that indicate your pizza dough has gone bad. So, before you take another bite of that pizza, read on to find out if your dough is still fresh or if it's time to toss it in the trash.
Check the expiration date
The first and easiest way to tell if your pizza dough is still good is to check the expiration date. Most store-bought pizza dough will have an expiration date printed on the packaging. If the dough has passed its expiration date, it may not rise properly, and the flavor may be off.
Look for mold
If you're using homemade pizza dough, it's important to check for mold. Mold can grow on dough if it's been stored improperly or for too long. If you see any green or black spots on the dough, discard it immediately. Mold can cause food poisoning and other health issues. Visible mold or unusual growths on the dough are also a sign that it has gone bad. Do not use the dough or attempt to cut the mold off, as it may have spread inside the dough
Changes in Texture, Color, and Odor
As mentioned, changes in texture, color, and odor are the most common signs that pizza dough has gone bad. If the texture has become slimy or sticky, or if there are any noticeable lumps or bumps, it's best to throw the dough away. If there is an unusual smell coming from the dough, or if it becomes hard to stretch, it is best to discard it.
Taste Test
Do a taste test if you're unsure whether the dough has gone bad. If the dough tastes sour or unpleasant, throw it away. It's best to wait until the dough has risen and then check the taste.
Test the dough for elasticity
Another way to tell if pizza dough is still good is to test it for elasticity. Fresh pizza dough should be stretchy and easy to work with. If the dough tears easily or doesn't stretch at all, it may have gone bad. Old, stale dough can also have a tough, rubbery texture.
How to Fix a Bad Pizza Dough?
The first step in fixing bad pizza dough is to identify what went wrong in the first place. There are a few common problems that can arise with pizza dough, such as:
The dough is too dry and crumbly.
The dough is too wet and sticky
The dough is tough to work with
The dough doesn't rise properly.
The dough has a bad odour.
Once you've identified the problem, you can begin to address it.
What is the shelf-life of pizza dough?
The shelf life of pizza dough depends on several factors, such as the ingredients used, the amount of yeast in the recipe, and how the dough is stored. Typically, homemade pizza dough can last up to three days when stored in the fridge and six months in the freezer. Store-bought pizza dough can last up to five days, depending on the expiration date labeled on the packaging.
Factors That Affect Pizza Dough Shelf Life
How to Properly Store Pizza Dough to Make It Last Longer?
Store pizza dough in an airtight container in the fridge or freezer to make it last longer. If you're storing it in the fridge, make sure the container is properly sealed to prevent any air from getting in.
If you don't plan on using your pizza dough within the next few days, you can freeze it for later use. Wrap it tightly in plastic wrap or place it in a resealable bag and store it in the freezer for up to 3 months. When you're ready to use the dough, simply thaw it in the refrigerator overnight and let it come to room temperature before using it. While it's important to knead your pizza dough thoroughly, be careful not to overwork it. Overworking the dough can cause it to become tough and rubbery, which will make it difficult to use. Knead the dough until it is smooth and elastic, but stop once it reaches that point.
Tips & Tricks to Make Pizza Dough Last Longer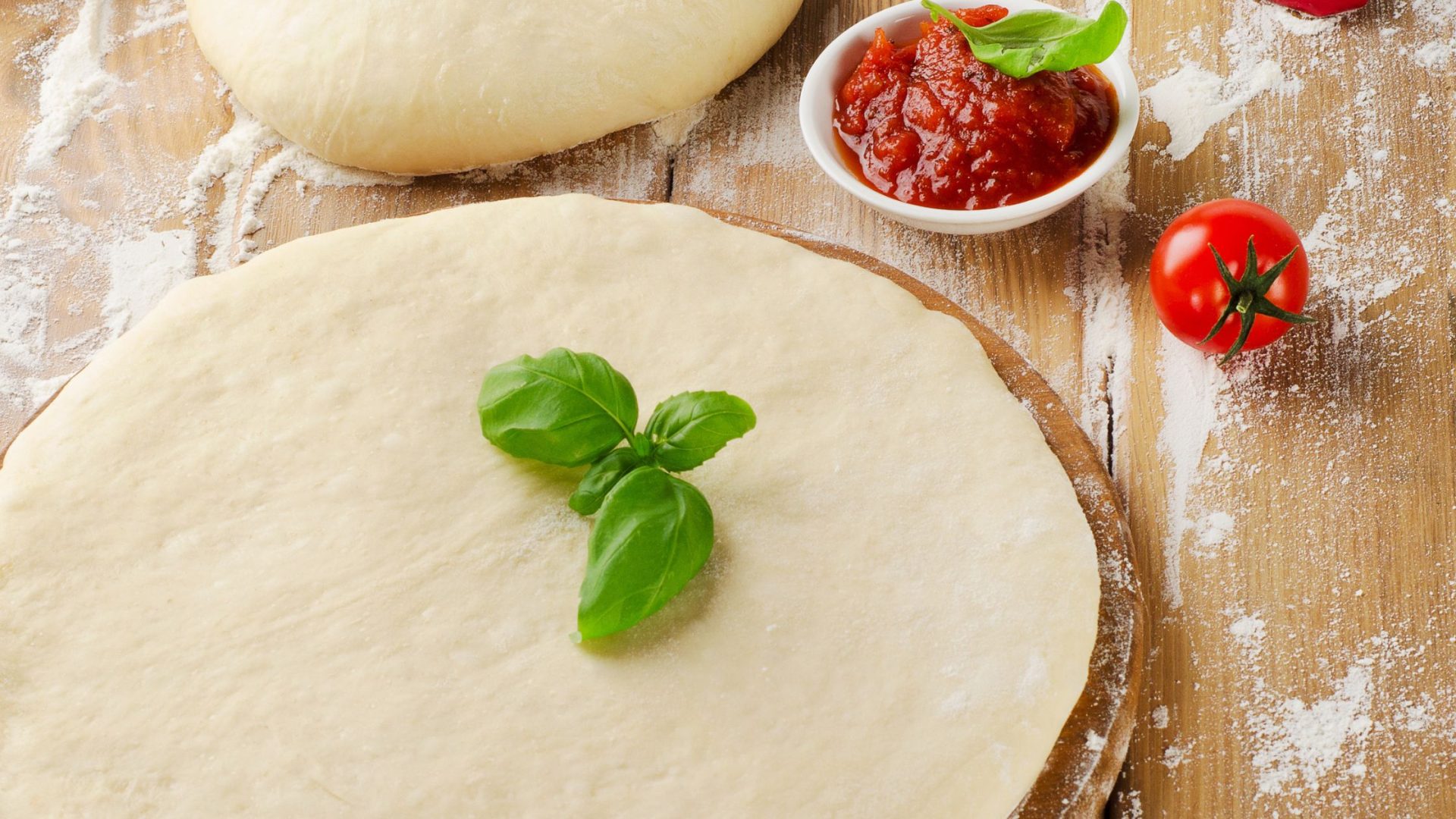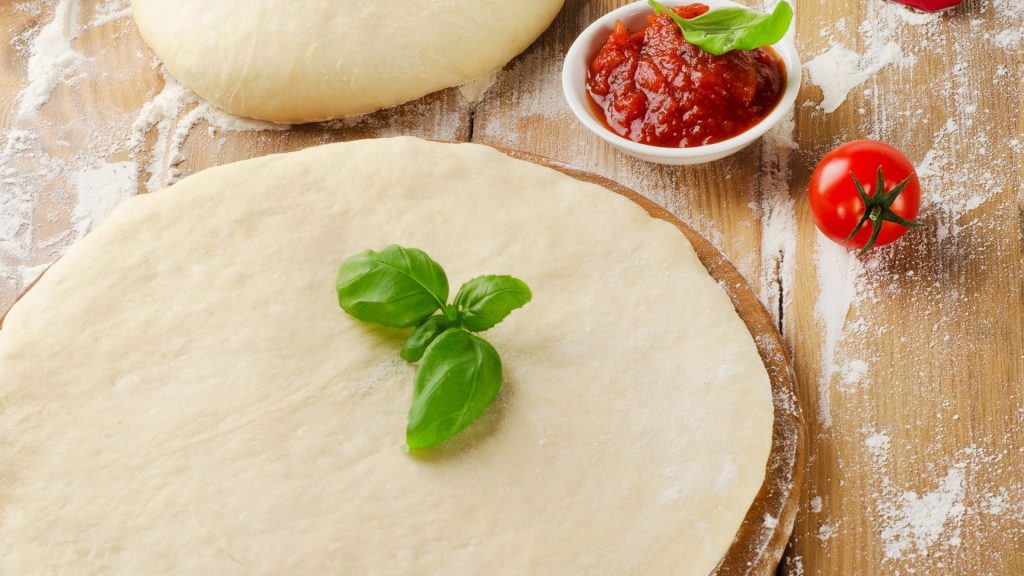 1. Ingredients Play an important role
Using flour that has a longer shelf life can help preserve the pizza dough. Additionally, incorporating natural preservatives such as honey, vinegar or lemon juice can also help extend the shelf life.
2. Properly Store the Dough
As mentioned earlier, proper storage is key in preserving pizza dough. If you're storing the dough in the freezer, wrap it in parchment or wax paper before placing it in an airtight container. If storing in the fridge, make sure it's in a sealed container away from any moisture.
3. Alternative Ways to Store Pizza Dough
Apart from the fridge or freezer, another way to store pizza dough is in a cool and dry place such as the pantry. However, it's important to keep in mind that dough stored in room temperature has a limited lifespan.
Conclusion
Knowing how to tell if pizza dough has gone bad is essential for any pizza lover. Look for indications like an unusual odor or discoloration to avoid an unpleasant dining experience. But, if you end up with spoiled pizza dough, don't worry. You can save it by incorporating more yeast or kneading it for longer. Additionally, to avoid such a situation, you can follow some tips and tricks to extend the life of your pizza dough, like correct storage and usage of top-quality ingredients. With these methods at your disposal, you can perfect your homemade pizza-making skills. Get started and experiment with confidence!