Pizza sauce is a key ingredient that contributes significantly to the flavor of the final dish. But, how long does pizza sauce last in the fridge? This is a question that often crops up among pizza lovers, and rightly so. After all, no one wants to consume expired sauce and risk falling sick.
The answer to this question isn't as straightforward as you may think. Factors such as the ingredients in the sauce and how it was stored can affect its shelf life. In this article, we'll explore how long pizza sauce can last in the fridge, how to properly store it, and signs that it's time to throw it away. By following these guidelines, you can enjoy your homemade pizza sauce for as long as possible without risking your health.
What is pizza sauce?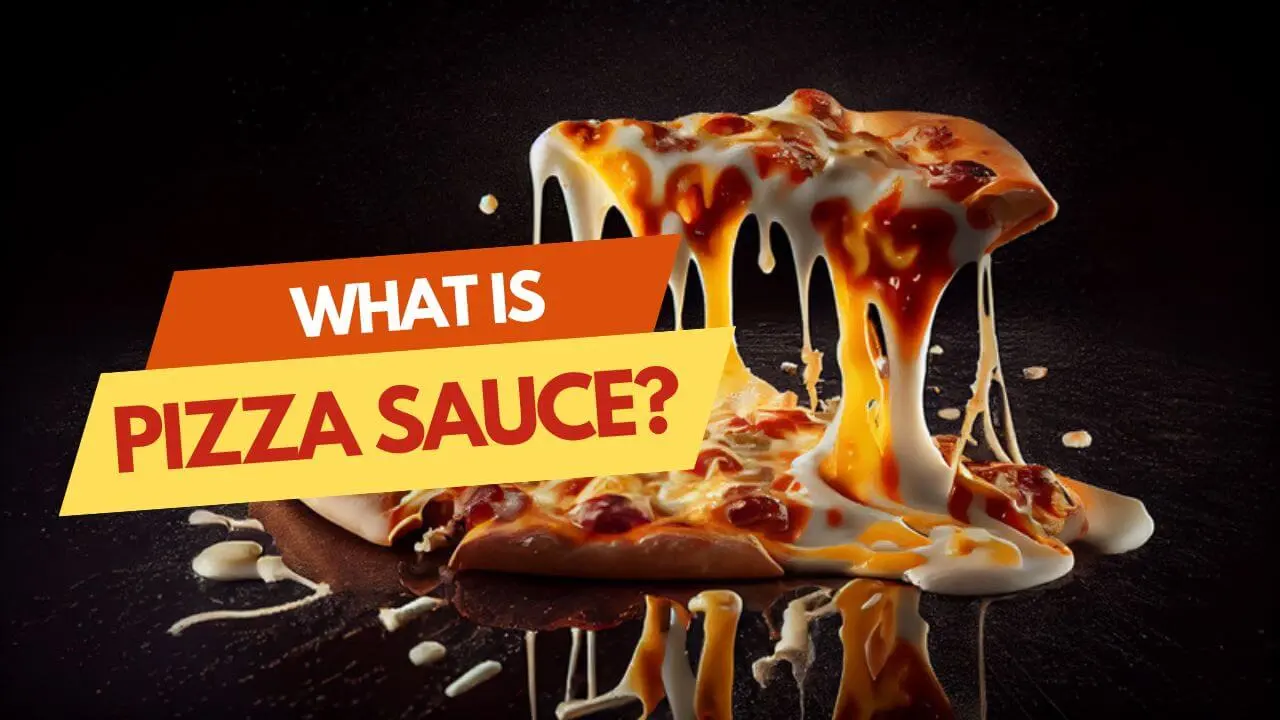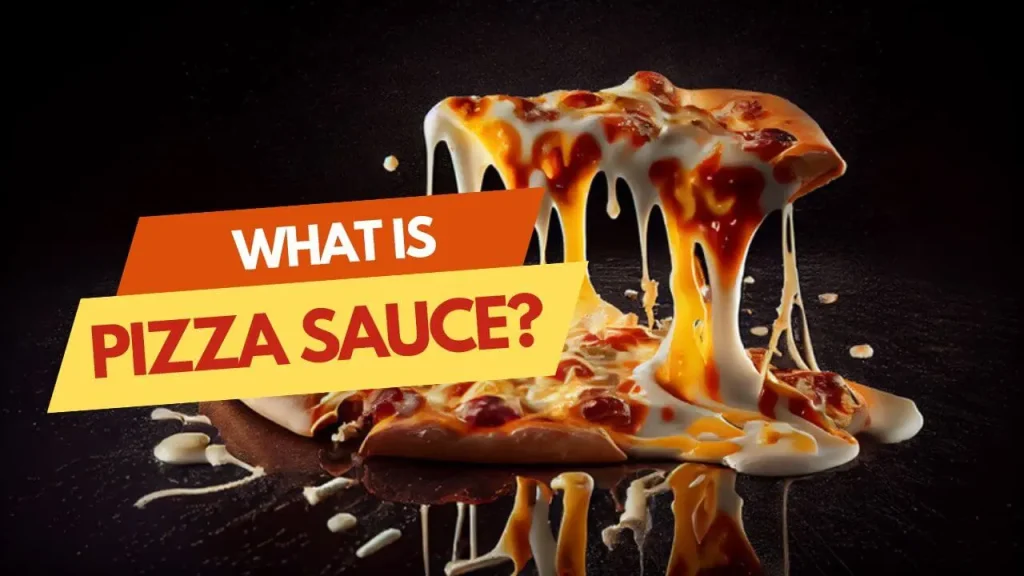 Pizza sauce is a tomato-based sauce that is used as a base for pizza toppings. The main components of pizza sauce include tomatoes, garlic, olive oil, and spices such as oregano, basil, and red pepper flakes. The sauce is typically thin and spread evenly over the pizza crust before adding toppings. The preparation of pizza sauce varies by region, but it is usually made using canned or fresh tomatoes that are pureed and cooked with spices.
how long does pizza sauce last in the fridge?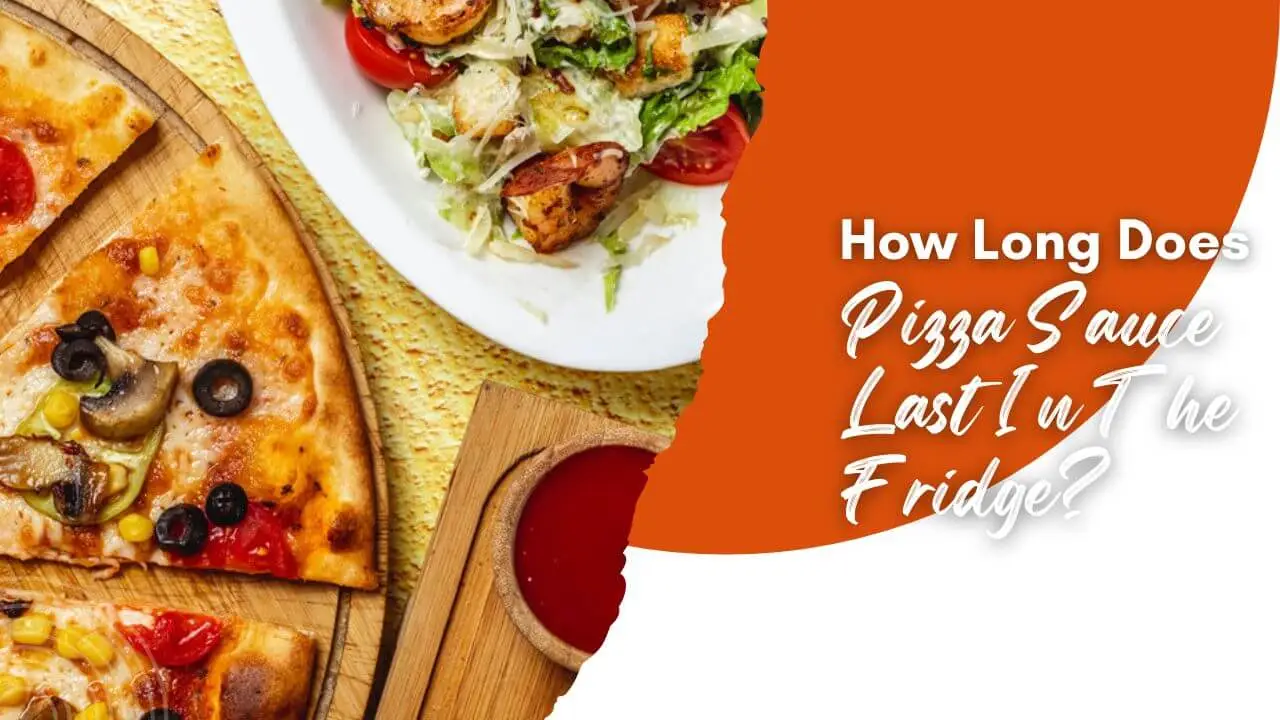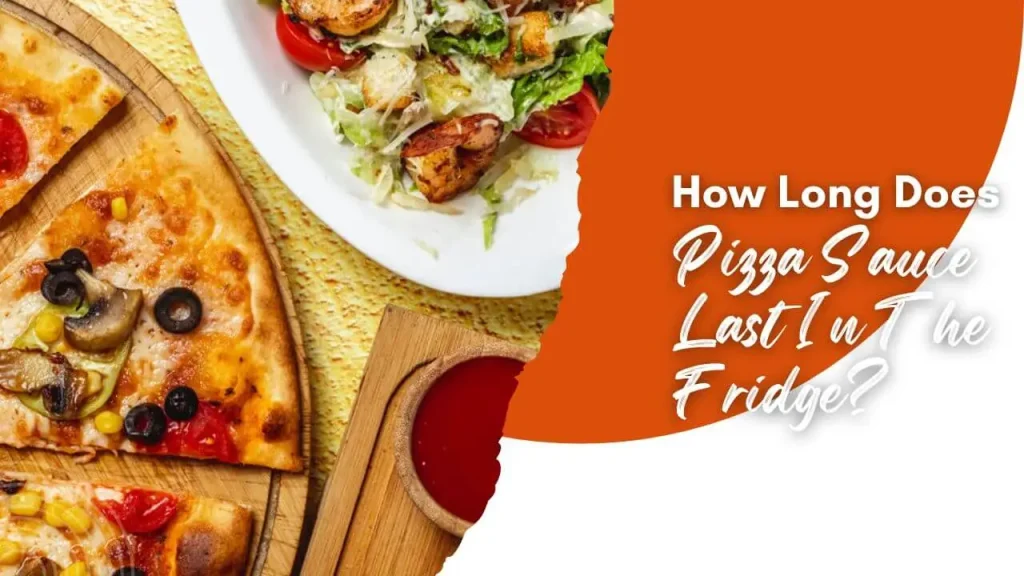 Pizza sauce can generally last in the fridge for up to five days. However, it is important to store it properly in an airtight container to prevent bacteria growth. Any sauce that has been left at room temperature for more than two hours should be discarded as it becomes unsafe to consume. If you have leftovers that you plan to refrigerate, make sure to cool it down to room temperature before transferring it to your fridge. Reheating the sauce is also advisable to ensure that it is safe for consumption. Additionally, it is important to check the expiry date of the can or jar of pizza sauce before using it to ensure it is fresh.
Extend The Shelf Life Of Pizza Sauce
Here are some ways to extend the shelf life of pizza sauce.
How to Tell If Pizza Sauce Has Gone Bad

Pizza sauce, like any other food item, can go bad if not stored properly or kept for an extended period. Here are some signs to look for to determine if your pizza sauce has gone bad:
Expiration Date: Check the expiration date on the packaging. If the sauce has surpassed this date, it's best to discard it.
Visual Inspection: Observe the sauce for any signs of mold, discolouration, or unusual texture. Mold growth or significant changes in colour and consistency are strong indicators of spoilage.
Odour: Trust your sense of smell. If the pizza sauce emits a foul or off-putting odour, it's likely that it has gone bad.
Taste: If you're brave enough to take a small sample, taste the sauce. Spoiled pizza sauce often has a sour or rancid flavor, which is a clear indication that it's no longer suitable for consumption.
Always prioritize your health and well-being when assessing the freshness of pizza sauce. When in doubt, it's best to err on the side of caution and discard any sauce that raises concerns.
How To Freeze Pizza Sauce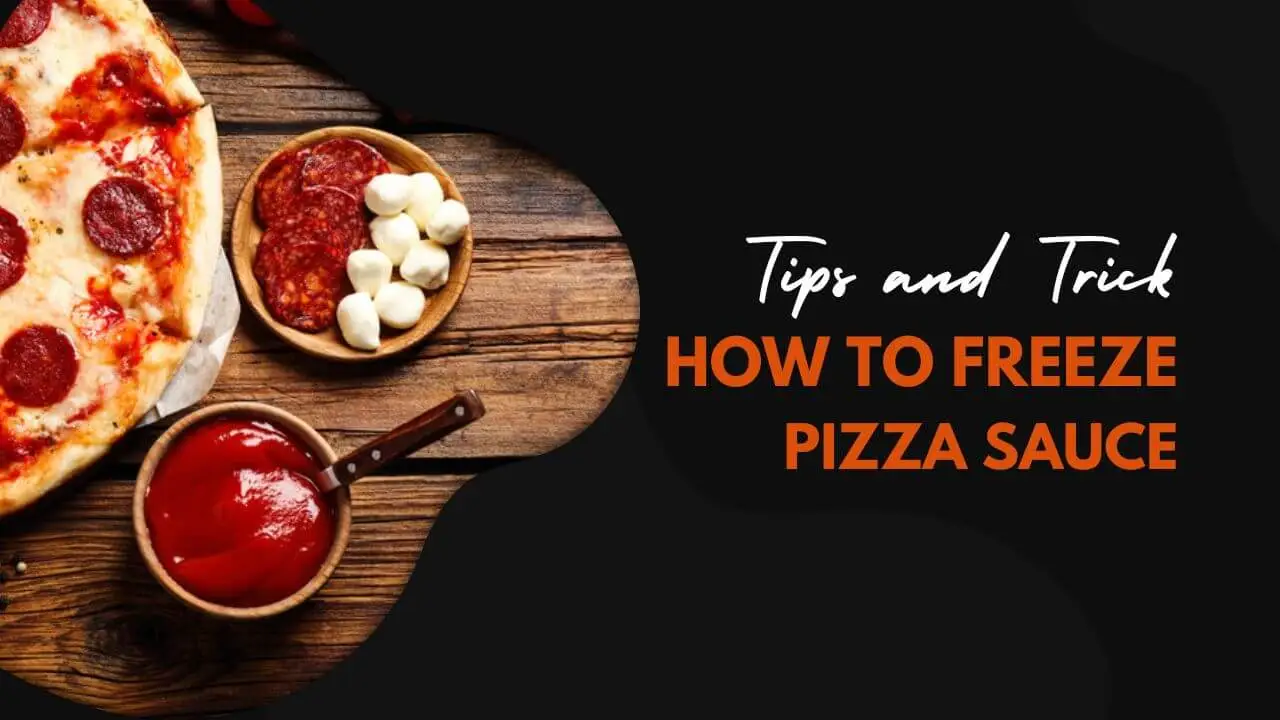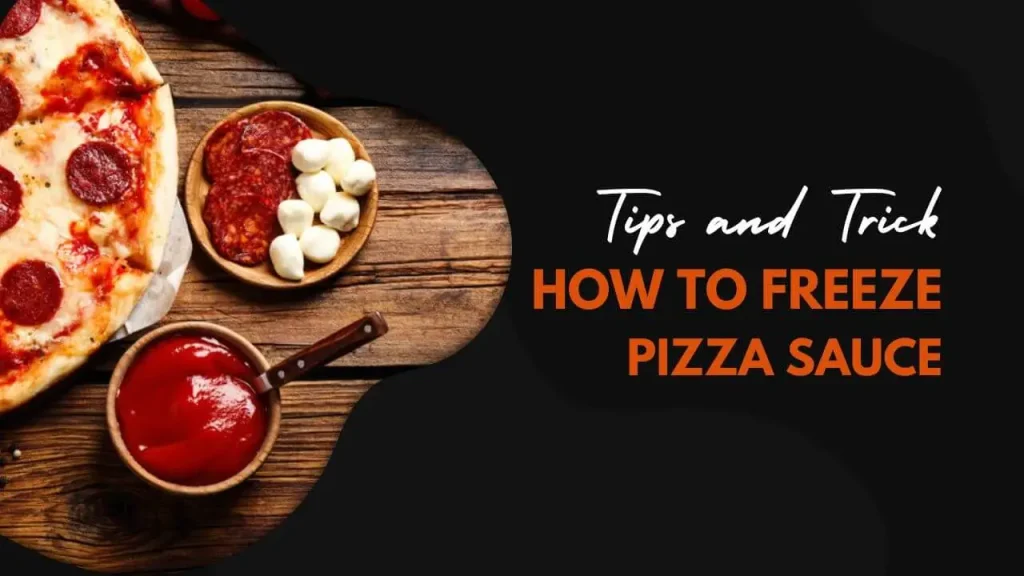 First, cool the sauce to room temperature so that it doesn't allow heat to build up in your freezer and so that it won't melt any surrounding items in your freezer.
Afterwards, transfer the sauce into a freezer-safe container or plastic freezer bags. Be mindful not to overfill the container or bag as the sauce will expand when freezing. Leave a little room for expansion and make sure to push out any excess air from the bags to eliminate freezer burn.
Finally, place it in the freezer, and it's ready to be stored for future use.
Remember, the sauce is only as good as the quality of the ingredients and the method used for freezing. To ensure optimal results, use fresh ingredients and properly sealed containers. Properly freezing pizza sauce can save you a considerable amount of time and make meal prep more convenient, allowing you to always have ready-made sauce whenever you need it.
Best Pizza Sauce Recipe
Here's a delicious and simple pizza sauce recipe for you:
Ingredients:
1 can (14 ounces) crushed tomatoes
2 cloves of garlic, minced
1 tablespoon olive oil
1 teaspoon dried oregano
1 teaspoon dried basil
1/2 teaspoon salt
1/4 teaspoon black pepper
1/4 teaspoon sugar (optional, to balance the acidity of the tomatoes)
Instructions:
Heat the olive oil in a saucepan over medium heat.
Add the minced garlic and sauté for about 1 minute until fragrant, being careful not to burn it.
Pour in the crushed tomatoes and stir well.
Add the dried oregano, dried basil, salt, black pepper, and sugar (if using). Stir to combine.
Reduce the heat to low and let the sauce simmer for about 15 to 20 minutes, stirring occasionally to prevent sticking.
Taste the sauce and adjust the seasonings according to your preference. If you prefer a smoother sauce, you can use an immersion blender or transfer the sauce to a regular blender and puree until smooth.
Allow the sauce to cool before using it on your pizza.
This recipe makes enough sauce for about 2 medium-sized pizzas. You can store any leftover sauce in an airtight container in the refrigerator for up to a week. Enjoy your homemade pizza with this flavorful sauce!
What To Do With Leftover Pizza Sauce
Do you often find yourself with leftover pizza sauce after making a batch of homemade pizza? Don't waste it! There are plenty of ways to use up that sauce in a variety of dishes.
First, you can simply freeze it for future use. This makes for a quick and easy addition to a future pizza or pasta dish.
You can also use the sauce as a dip for breadsticks, mozzarella sticks, or other appetizers
If you have some leftover pizza dough or even bread, you can use the sauce as a base for mini pizzas. Spread the sauce on the dough or bread, add your favorite toppings, cheese, and bake until crispy.
Another option is to use it as a base for tomato soup or tomato-based stew. Add in some additional vegetables and meat for a hearty meal.
Finally, you can use it as a condiment on sandwiches or burgers instead of traditional ketchup or mustard.
With so many options for using leftover pizza sauce, you'll never have to throw it away again. Get creative with your cooking and see what delicious dishes you can come up with.
Wrapping Up
Pizza sauce is good in the fridge for approximately 5-7 days after opening, depending on the specific product and storage conditions. It's essential to pay attention to signs of spoilage and consume the sauce within its recommended freshness period. Proper storage techniques and freezing can help extend its shelf life. By following these guidelines, you can ensure the sauce remains fresh and safe for your pizza creations!
FAQs