Mushrooms are a classic topping for pizza that adds an earthy, umami flavor to any dish. But with many varieties of mushrooms, it can be tricky to know which is the best for pizza. Different mushroom varieties can vary in flavor, texture, and cost, so it's important to pick the right one for your dish. In this blog post, we'll explore the best mushrooms for pizza and the unique characteristics that make them the ideal topping.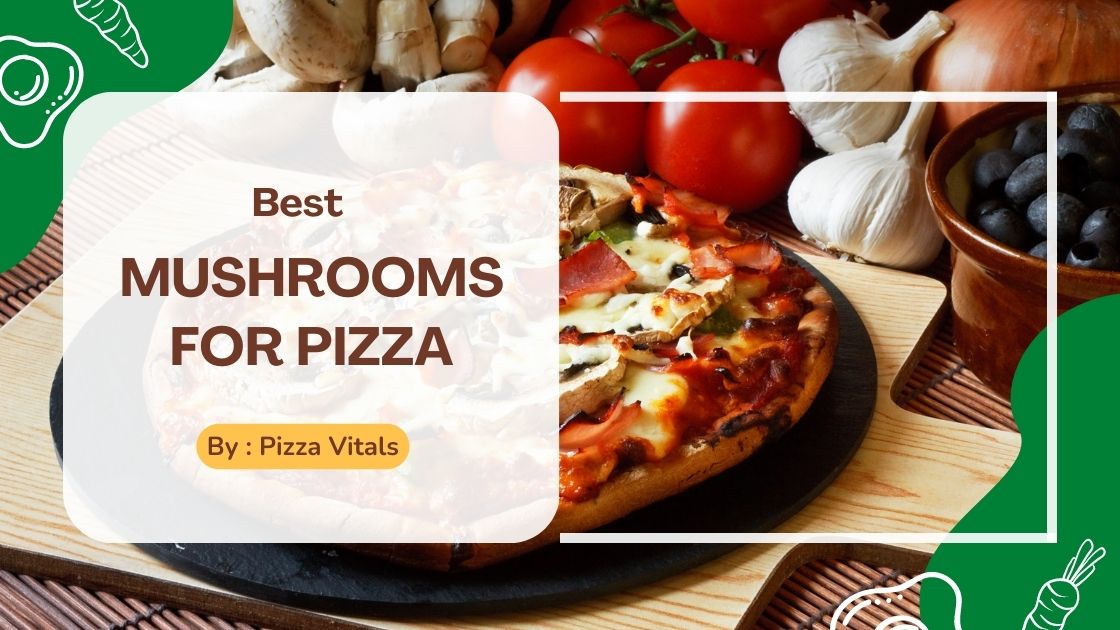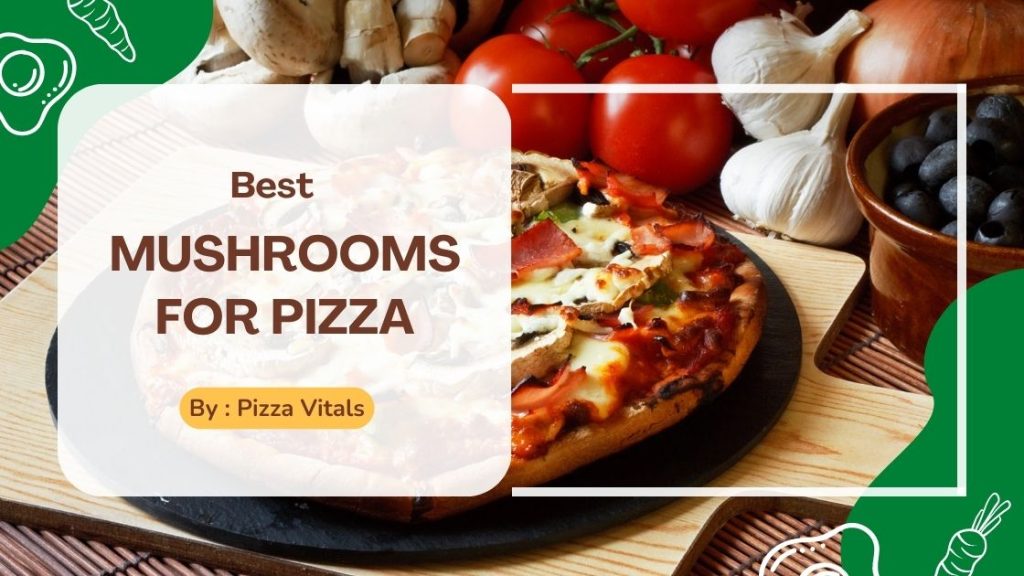 Best Mushroom for pizza
There are different types of mushroom on your pizza. But not all mushrooms are created equal when it comes to pizza. You want the right pizza sauce and best mushroom for pizza to bring out the best flavor, texture, and overall experience when you bite into a pizza slice. 
 Button mushrooms
Button mushrooms, also known as white button mushrooms, are a common pizza choice. They are affordable, widely available, and have a mild flavor that won't overpower the other ingredients on your pizza. Button mushrooms are one having a tender texture that can hold well even frozen pizza without losing its taste.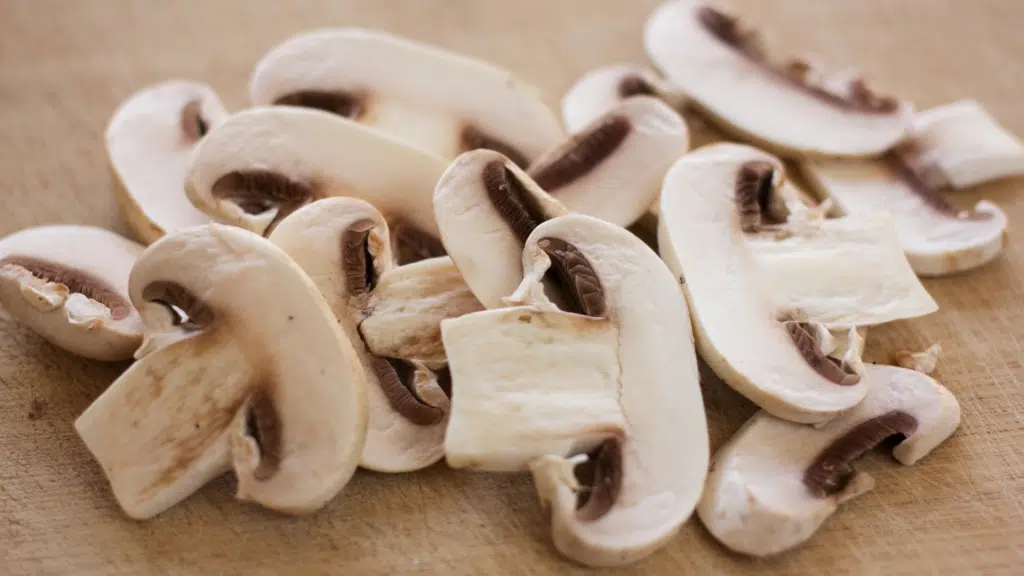 Cremini mushroom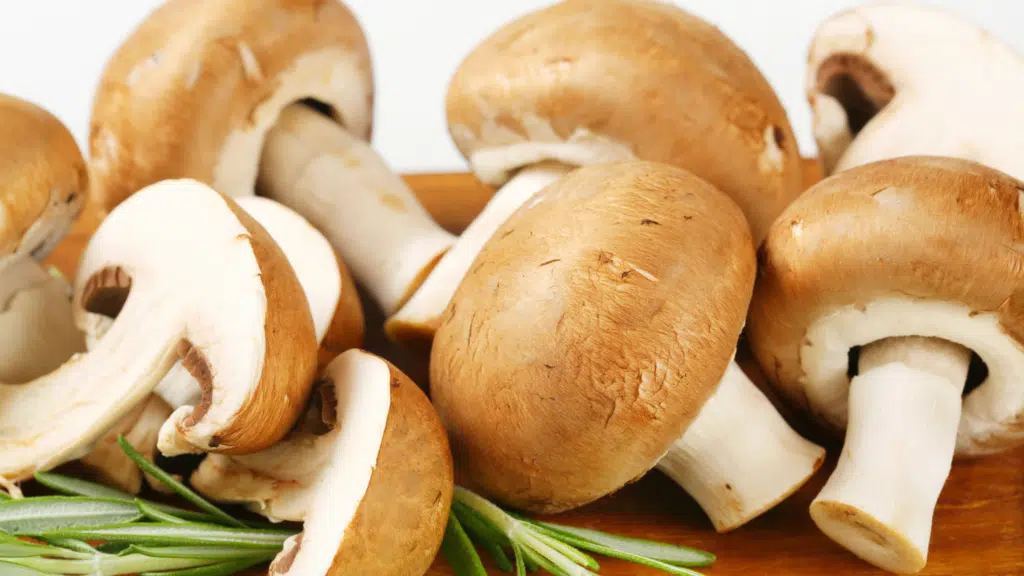 Brown Cremini mushrooms are a mature version of button mushrooms and have a slightly nuttier and earthier flavor. They are a great choice for frozen pizzas because they have a meaty flavor and texture that hold up well to the oven's heat. Additionally, crimini mushrooms are rich in umami, the savory flavor that makes food taste delicious.
 Portobello mushroom
Portabellas mushrooms have a meaty texture and rich, earthy flavor, making them a popular choice for frozen pizzas. They have a larger cap than button mushrooms, making them a great choice for a more substantial pizza topping. Portabella mushrooms are thicker in texture than other varieties and can be used after grilling to enhance the flavor.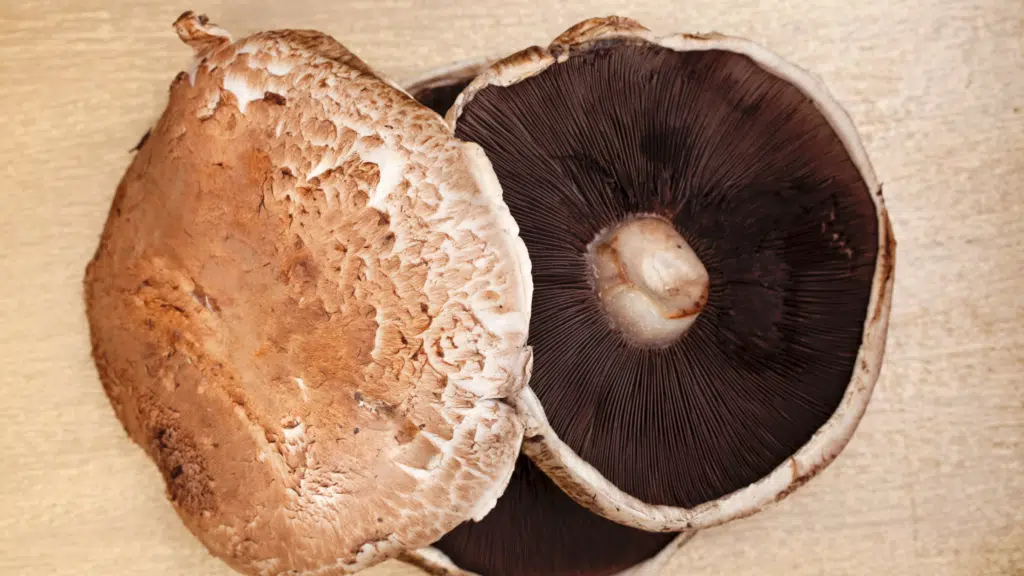 Shiitake mushrooms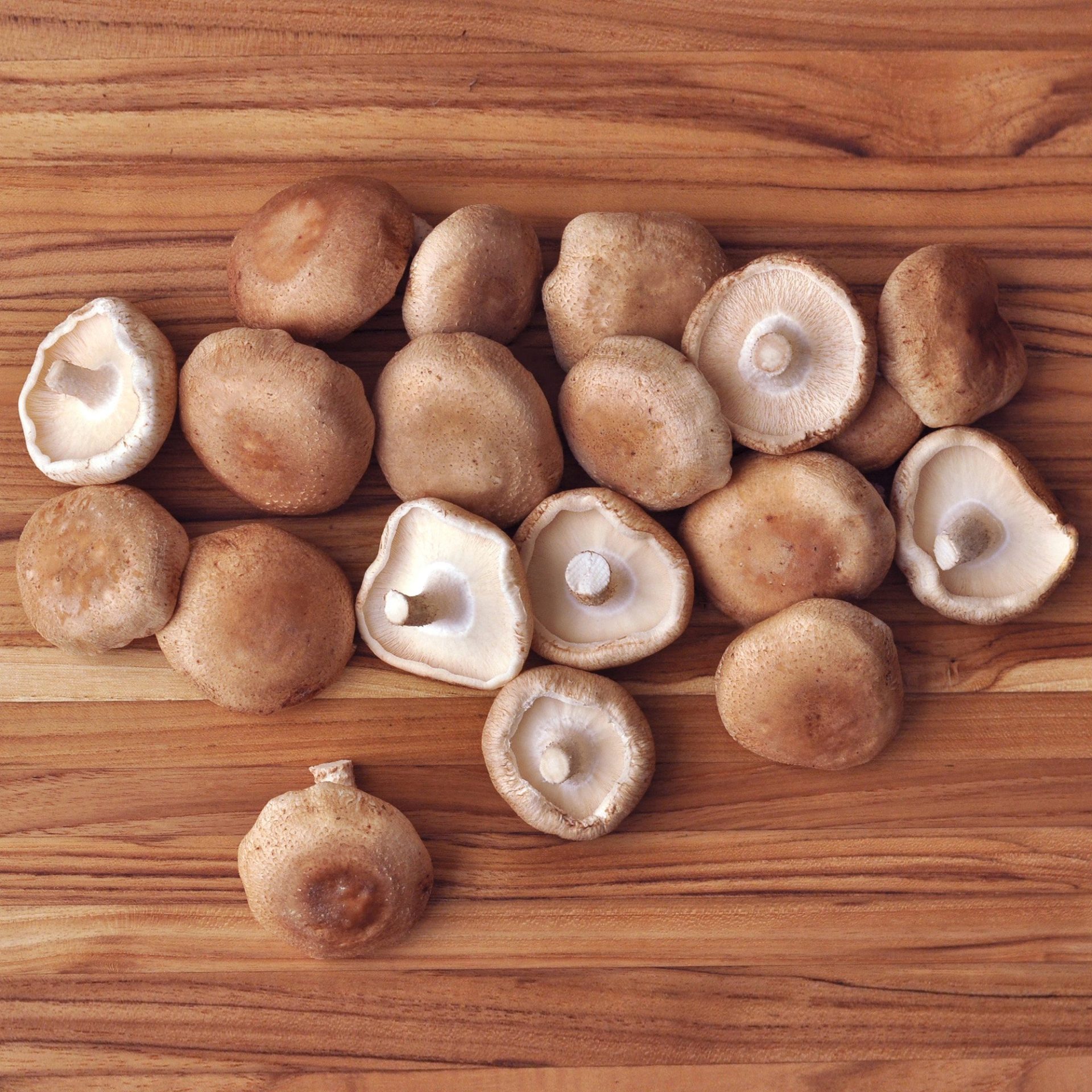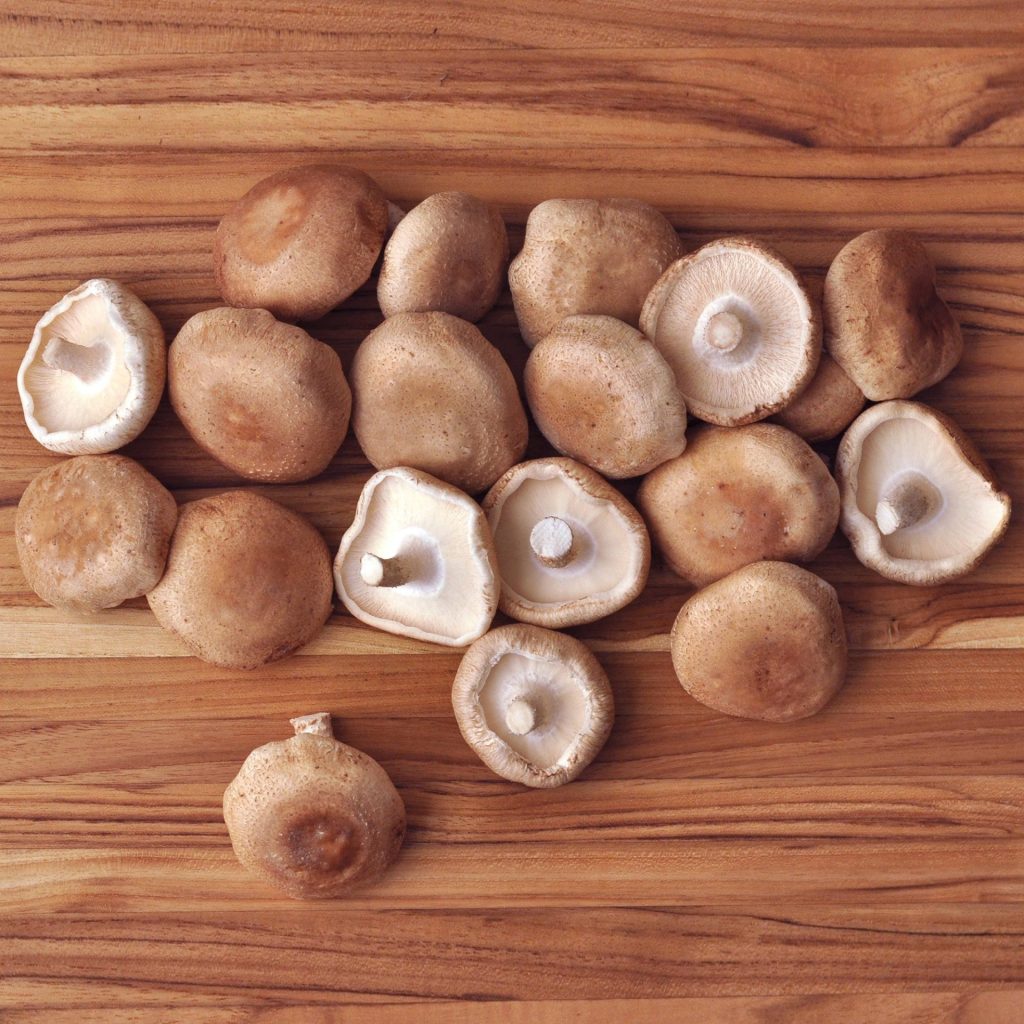 Fresh Shiitake mushrooms are a great choice for pizzas due to their rich, smoky rich flavor and meaty texture. They are widely available and relatively affordable, making them an accessible option for mushroom lovers to add extra flavor to their frozen pizza.
 Oyster mushrooms
Oyster mushrooms have a delicate flavor and tender texture, making them a great choice to vegan pizza lovers. They are a unique option that can add some extra variety to your pizza toppings. Oyster mushrooms are also known for their mild flavor, which won't overpower the other ingredients on your pizza. It is a perfect combo with mozzarella cheese.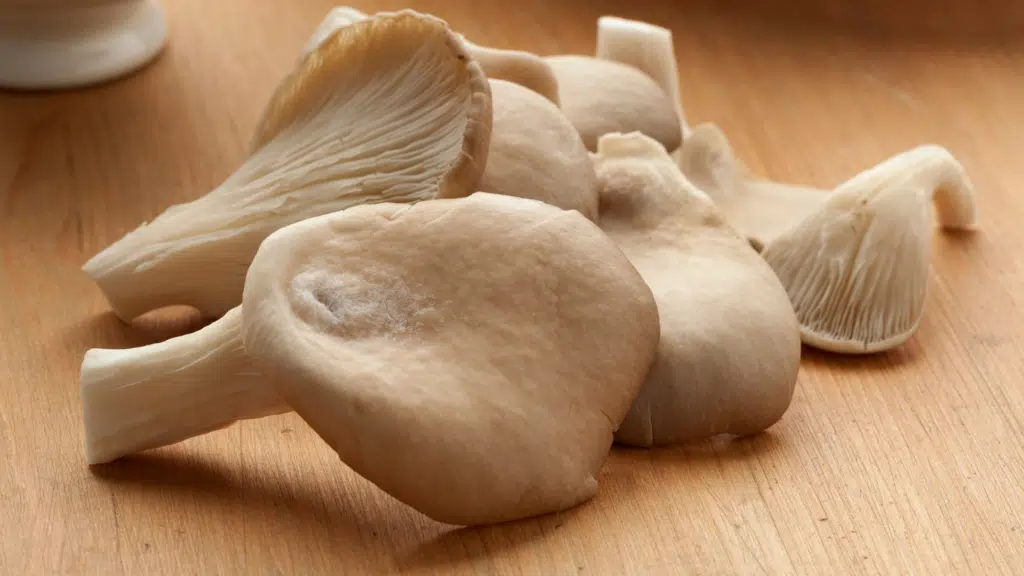 Chanterelle mushrooms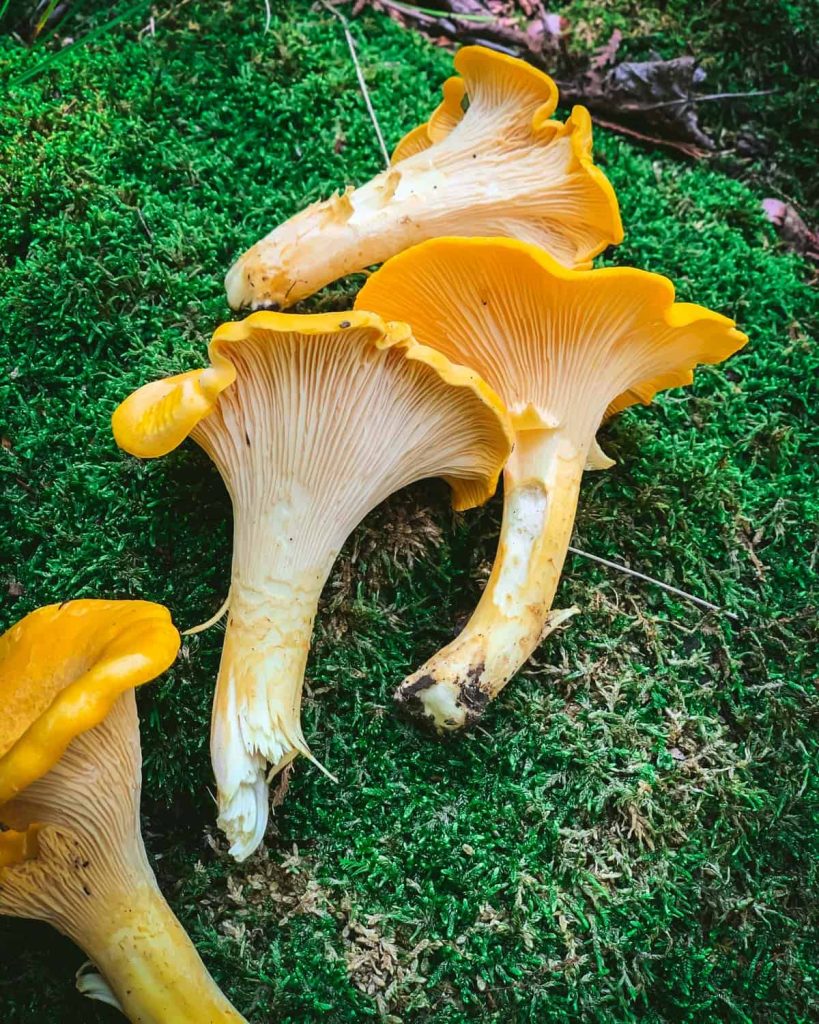 Among different types of mushrooms in the world, Chanterelle are gourmet mushrooms to put on your pizza, with their delicate flavor and tender texture. Their unique, slightly nutty flavor sets them apart from other mushroom types. While they are not as widely available or affordable as other mushrooms, they are a great choice for those who want to add some extra sophistication for best mushroom pizza.
Porcini mushrooms
Porcini are edible fungus like mushroom that grows in the wild and have a unique earthy flavor. Porcinis have a distinct shape and a dark brown color. They have a firm texture and a nutty, slightly sweet flavor. 
When purchasing porcini mushrooms, it is important to look for fresh and firm ones. They should not be soggy or have any discoloration. Dried porcini mushrooms should be stored in a cool, dark place and should be used within a few months.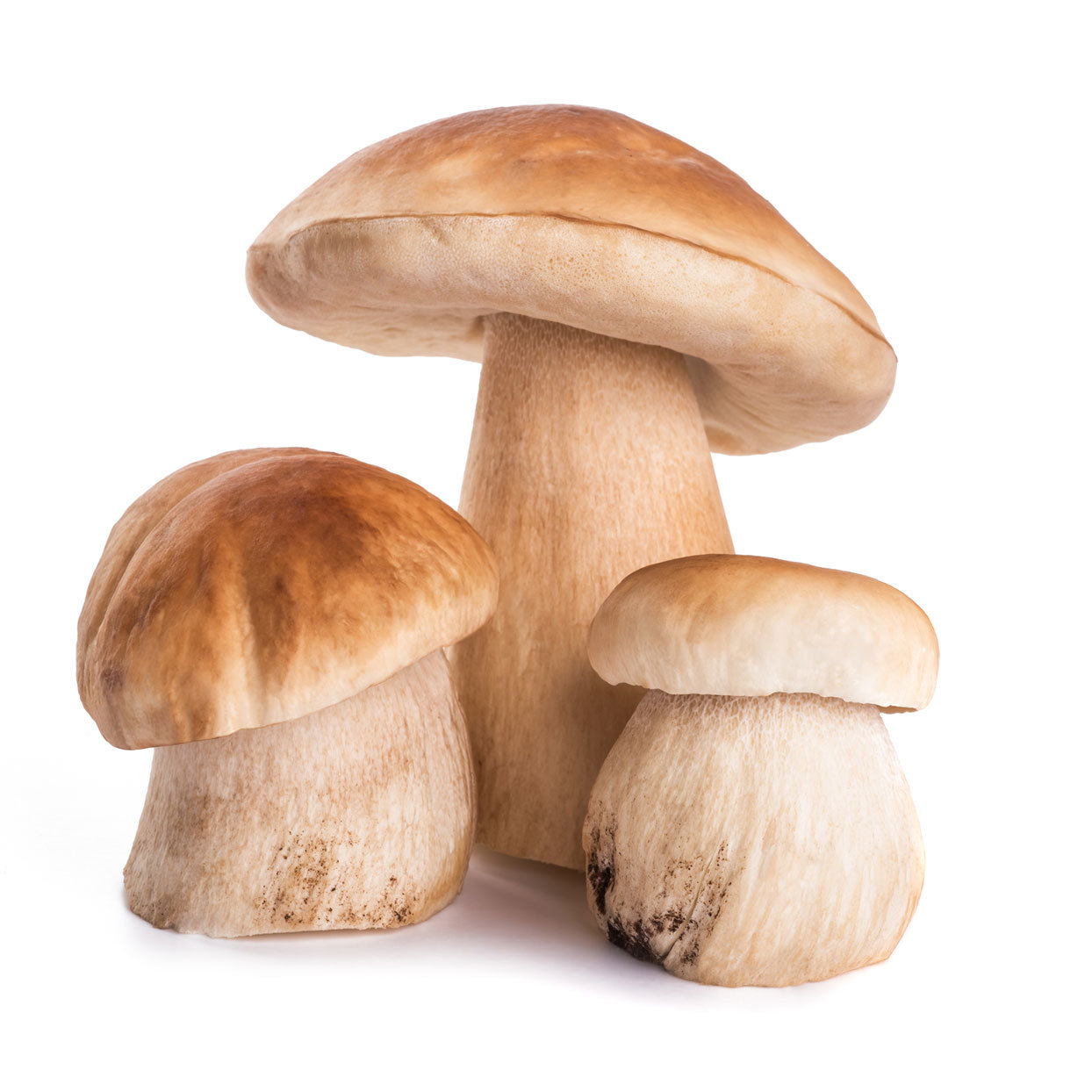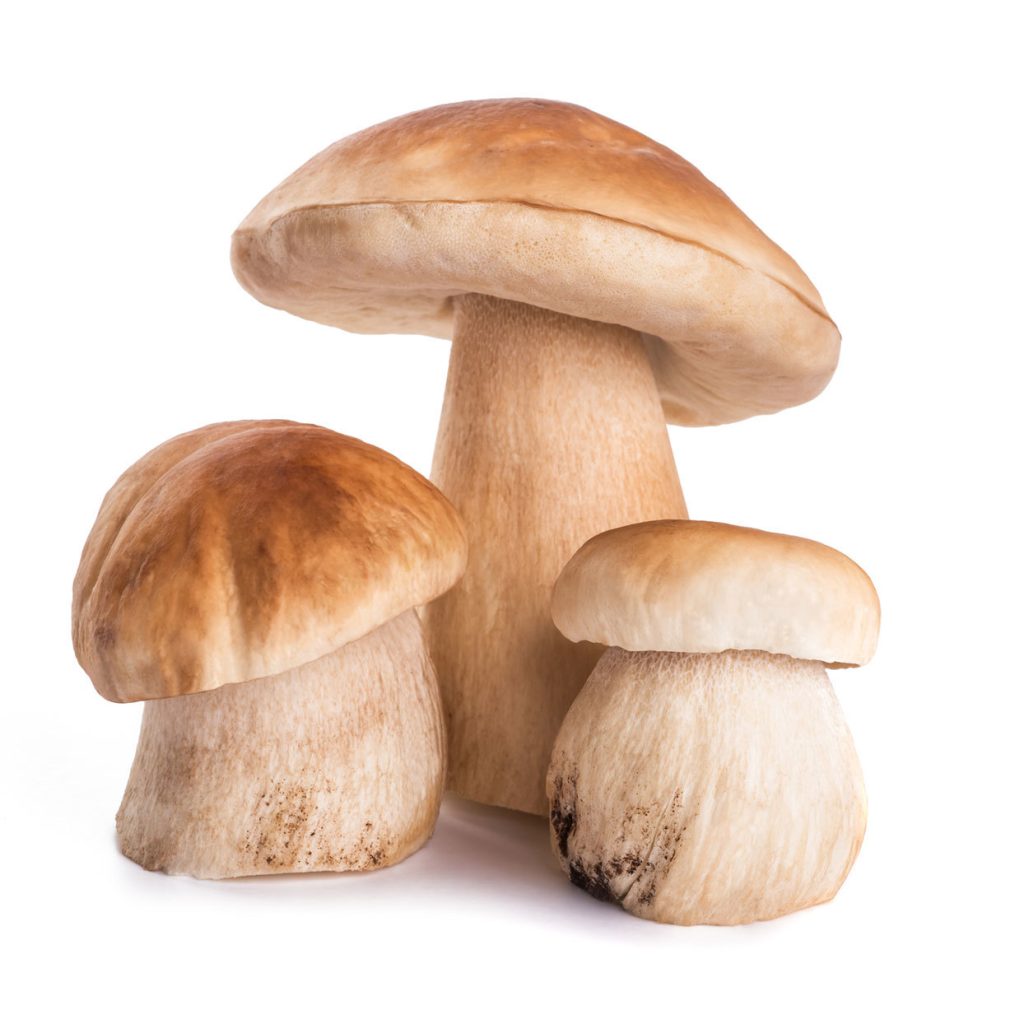 When preparing porcini mushrooms, keeping them as whole as possible is important. If they are cut into pieces, they will lose some of their taste. For the best flavor, porcini mushrooms should be cooked quickly over medium heat or added to a dish at the end of cooking.
Tips for putting Mushrooms on Pizza
When making the perfect pizza, one of the most important components is the toppings. Mushrooms are a great topping to your pizza and can bring a delicious flavor to your dish. Here are some tips for adding mushrooms to your pizza recipes.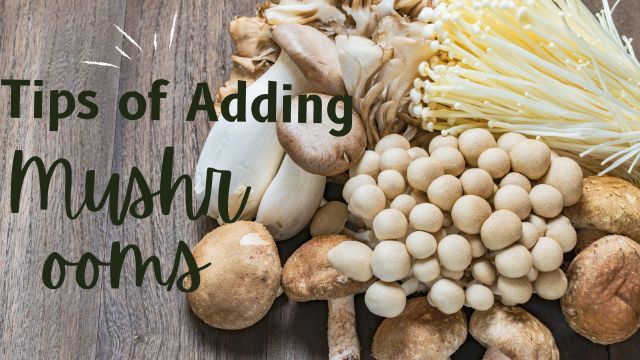 Pre-cook the Mushrooms
When adding mushrooms to your pizza, it is important to pre-cook them. Pre-cooking the mushrooms will help them to retain their texture and flavor. This is especially important if you are using an already cooked pizza crust. If you are using a raw or premade pizza dough, you can add the mushrooms to the dough before baking. 
Use Quality Ingredients
Making a delicious pizza requires you to use quality ingredients. This means you should be using fresh mushrooms, not canned ones. Fresh mushrooms have a richer flavor than canned mushrooms, adding a great flavor to your pizza. 
Balance Mushrooms with Other Toppings
When adding mushrooms to your pizza, it is important to balance the amount of mushrooms with other toppings. Too many mushrooms can overpower the other toppings and make the pizza soggy. You should also consider the type of mushrooms you are using. If you are using a soft mushroom, like portobello or shiitake, you can add more than if you are using a firmer mushroom like button mushrooms. 
When preparing pizza and mushroom, it is important to slice them evenly to ensure they cook the mushrooms evenly. It is also a good idea to sauté them in a pan with a little extra virgin olive oil or butter before adding them to your pizza. This will help to bring out their texture when cooked and will also help to prevent them from becoming rubbery when they are frozen.
Go crazy with white sauce and edible mushroom toppings pizza.
FAQs
Conclusion
In conclusion, many mushrooms are great for pizza, from button mushrooms to gourmet options like chanterelles. The key is to find the type of mushroom that best complements your pizza toppings and personal taste preferences. Whether you prefer a mild and tender mushroom-like button mushrooms or a meaty and flavorful mushroom like portobello mushrooms, there is a type of mushroom out there that is perfect for your frozen pizza