If you're looking for a delicious, yet healthy meal option, the 12-inch Neapolitan Pizza is an excellent choice. Packed with flavour and nutrition, this pizza is sure to satisfy any craving. But how many calories are in this classic Italian favourite? Let's take a closer look at the 12 inch Neapolitan Pizza calories so you can make an informed decision when it comes to your dietary needs.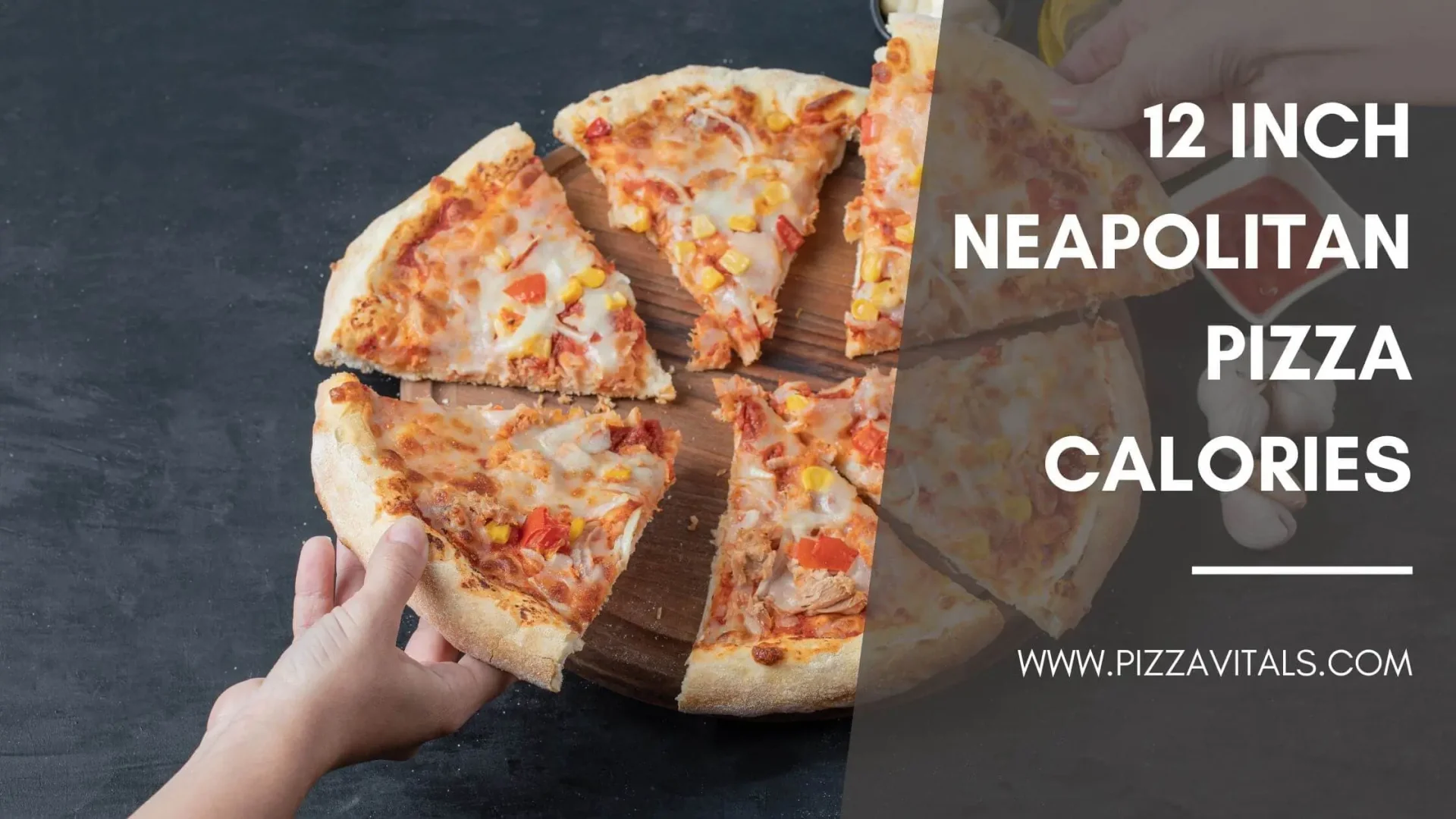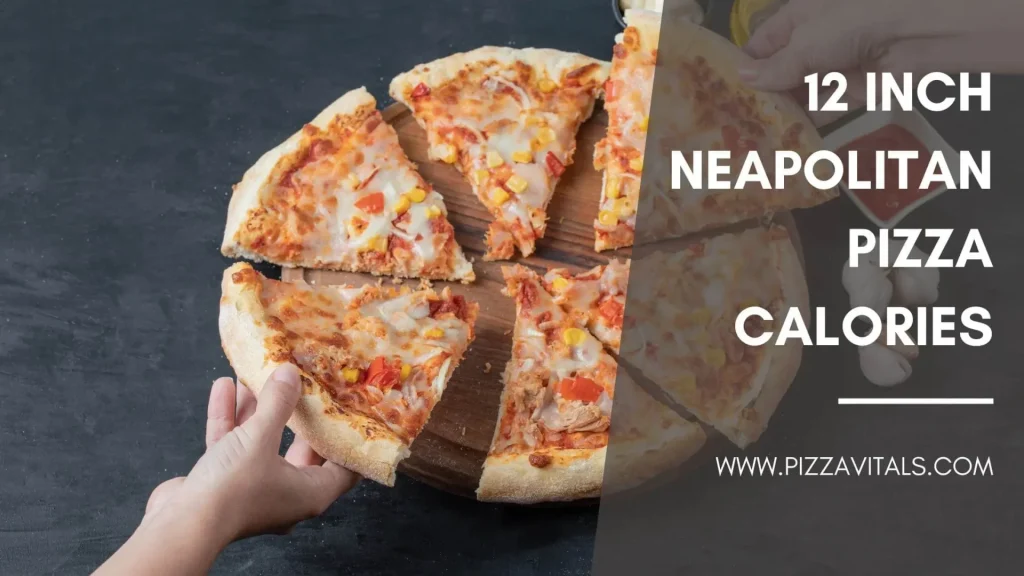 What Is A Neapolitan Pizza?
Neapolitan pizza is a type of pizza that originated in Naples, Italy. This type of pizza is made with simple, fresh ingredients such as tomato sauce, mozzarella cheese, and fresh basil. The dough is made from wheat flour, yeast, salt, and water, and is hand-tossed to create a thin and crispy crust. The pizza is then cooked in a wood-fired oven, which gives it its unique flavor and texture. Today, Neapolitan pizza is widely recognized as one of the best types of pizza in the world and is enjoyed by people all over the globe.
How Many Calories Does a 12 Inch Neapolitan Pizza Have?
The amount of 12 inch Neapolitan pizza calories depends on several factors such as the size, toppings, and preparation method. On average, a 12 inch Neapolitan pizza contains around 1150 calories.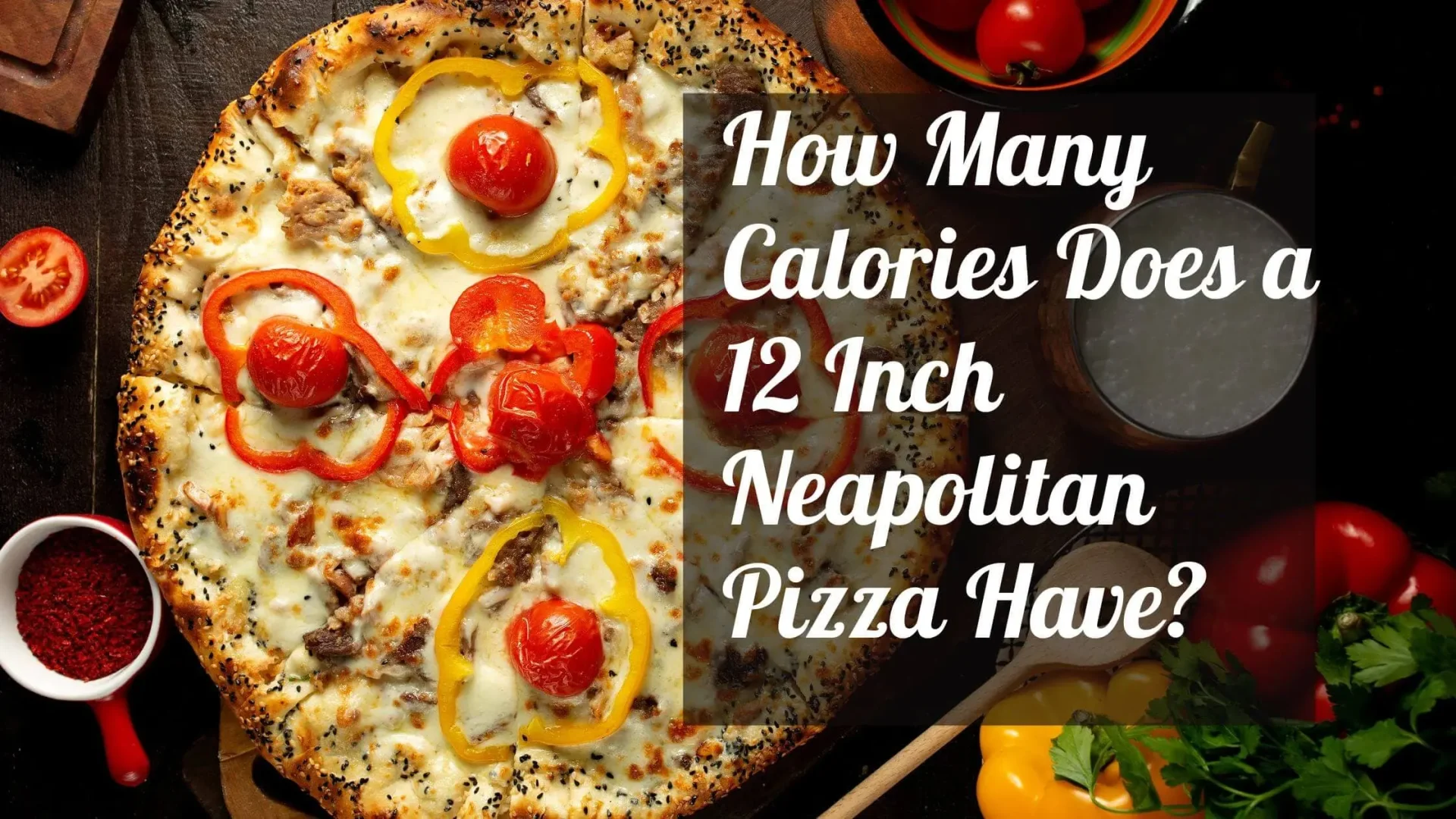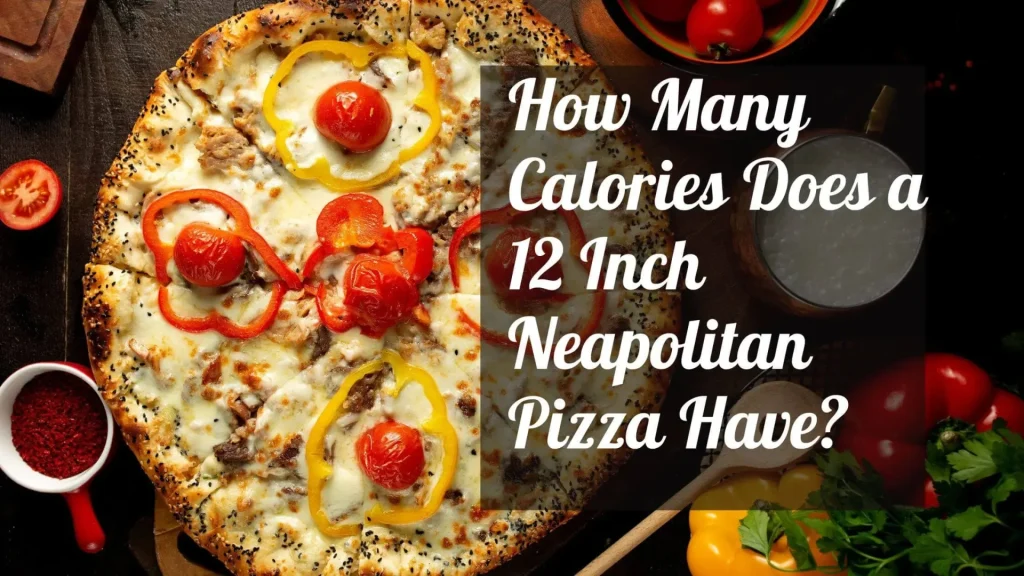 Nutrition facts
For a Serving Size of 1 pizza
Total fat                47g-
Saturated fat                25g
Cholesterol                 120mg
Sodium                  2550mg           107%
Carbohydrates           123g
Net carbs                   117g-
Sugar                 10g
Fiber                    6g             24%
Protein               62g
Vitamins and minerals
Fatty acids
Amino acids
*The Percent Daily Values are based on a 2,000-calorie diet, so your values may change depending on your calorie needs.
What are the Nutritional Benefits of a 12 Inch Neapolitan Pizza?
A 12 inch Neapolitan pizza offers various nutritional benefits that can positively contribute to your overall health.
Firstly, this pizza is made from fresh, high-quality ingredients such as tomatoes, basil, cheese, and olive oil, all of which are rich in different vitamins and minerals like Vitamin C, calcium, and iron.
Since it's a thin-crusted pizza, it also has fewer calories compared to other types of pizza.
Additionally, the Neapolitan pizza dough is made with simple ingredients, like flour, yeast, salt, and water, providing unrefined carbohydrates and a good source of fiber. This helps to keep you feeling fuller for longer, reducing your cravings for unhealthy snacks between meals.
Toppings like vegetables, mushrooms, and lean proteins like chicken or fish, can be added to enhance the nutrition content of the pizza and provide extra vitamins and minerals.
Overall, a 12 inch Neapolitan pizza offers a wholesome blend of fiber-rich carbohydrates, essential minerals, vitamins, and protein in a single meal and can be a great way to have a balanced and satisfying meal. Caution must be taken so as not to consume an excessive amount to avoid any negative health implications.
Is Neapolitan Pizza Gluten Free?
Neapolitan pizza is traditionally made with a specific type of wheat flour, which contains gluten. Therefore, Neapolitan pizza is not gluten-free. However, many restaurants and pizzerias have started to offer gluten-free pizza crusts as an alternative. These crusts are made from ingredients such as rice flour, corn flour, or tapioca flour, which do not contain gluten. If you have a gluten allergy or sensitivity, it is important to ask about the ingredients and preparation methods before ordering Neapolitan pizza. Some restaurants may offer cross-contamination prevention measures such as separate cooking surfaces or utensils, so it is worth asking about these options as well. Ultimately, while Neapolitan pizza is not gluten-free by default, there are options available for those who require a gluten-free diet.
How to Enjoy 12 Inch Neapolitan Pizza in a Healthy Way
Indulging in a 12-inch Neapolitan pizza can be a delicious treat, but it doesn't have to be an unhealthy one. '
With these tips in mind, you can savor the rich flavors of a Neapolitan pizza without sacrificing your health goals.
Frequently Asked Questions
Final Thoughts
On average, a 12 inch Neapolitan pizza contains 1150 calories. It can be a nutritious food choice if you make smart choices when it comes to toppings and portion sizes. By opting for thin-crust pizza, healthy toppings, and smaller portions, you can enjoy a delicious pizza while still staying within your calorie limits. And by balancing your meal with other healthy foods, you'll be able to enjoy your favorite pizza while still maintaining a healthy diet. So next time you're craving a delicious pizza, don't be afraid to indulge in a slice or two of Neapolitan pizza, just make sure to make smart choices!