Everyone has their own choices for pizza. But there are so many different styles to choose from that it can be hard to decide. Two popular pizza types that often find themselves in the middle of a tasty debate are Detroit Vs Sicilian pizza. In this article, we will explore the differences between these two mouthwatering pizza styles.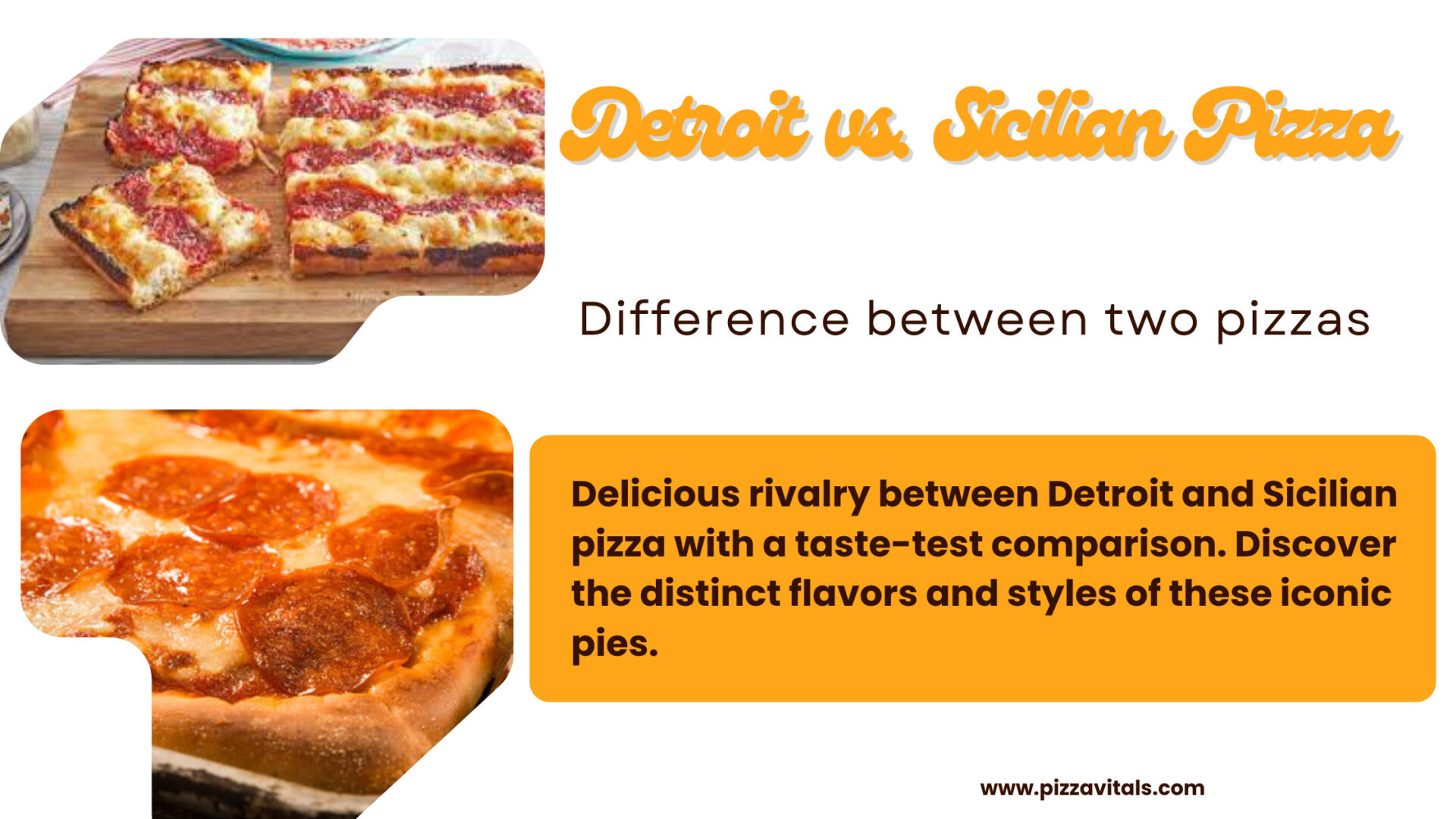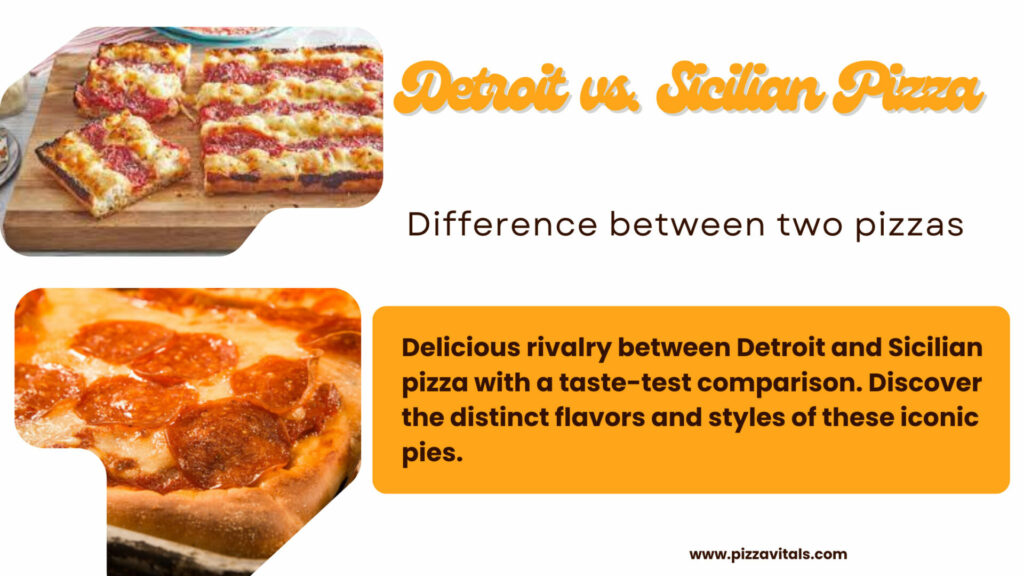 Detroit Pizza: A Square Sensation
Origins: Detroit pizza hails from the Motor City, and it's famous for its square shape. This style of pizza was created in the 1940s at Buddy's Rendezvous in Detroit.
Dough: Detroit pizza features a thick, airy, and crunchy crust. The dough is traditionally made with a unique blend of ingredients, including olive oil, which gives it a crispy, golden texture.
Toppings: It's all about the toppings with Detroit pizza. The cheese goes right to the edge, creating a caramelized crust around the pizza. Classic Detroit-style pizzas include pepperoni and plenty of it.
Sauce: The tomato sauce in Detroit pizza often sits on top, forming a sweet, tangy layer that adds a burst of flavor.
Eating Experience: Detroit pizza lovers rave about the contrast between the crunchy corners and the soft interior. Each slice is a delightful mix of textures and flavors.
Sicilian Pizza: A Slice of Italy
Origins: As the name suggests, Sicilian pizza comes from the island of Sicily, Italy. It has a much longer history than Detroit pizza, dating back centuries.
Dough: Sicilian pizza features a thick and fluffy rectangular crust. The dough is typically airy and soft, thanks to a generous rise time.
Toppings: Sicilian pizza often features traditional toppings like mozzarella, tomatoes, and basil. It emphasizes the quality and simplicity of the ingredients.
Sauce: The tomato sauce in Sicilian pizza is typically spread evenly over the dough, providing a harmonious flavor profile.
Eating Experience: Sicilian pizza is known for its simple, yet delightful flavors. Each bite delivers a taste of fresh ingredients and a soft, satisfying crust.
Detroit vs Sicilian Pizza: Which Pizza Reigns Supreme?
Choosing between Detroit Vs Sicilian pizza ultimately comes down to personal taste. Both styles have their unique qualities that appeal to different preferences.
In the end, there's no clear winner in the Detroit vs. Sicilian pizza showdown. It all depends on your personal preferences. Pizza lovers should explore both styles to determine which one makes their taste buds dance.
Wrapping Up
Pizza is all about personal taste, and both Detroit and Sicilian pizza have something unique to offer. Detroit pizza entices with its crunchy edges and cheesy allure, while Sicilian pizza lures you in with its rich Italian heritage and simple, fresh ingredients. The real winner in this pizza showdown is you, as you get to savor the delicious diversity of pizza styles, one slice at a time. So, why not try both and decide for yourself which one wins the title of your favorite pizza?
FAQs