Cheese pizza has been a favorite food of the American diet for decades. Is cheese pizza healthy? From its classic recipe of tomato sauce, cheese, and dough to gourmet variations topped with all sorts of pizza toppings, it can be hard to know whether cheese pizza is healthy food. In this blog, we'll explain the nutritional value of cheese pizza and its healthy toppings to decide when to eat your favorite pizza.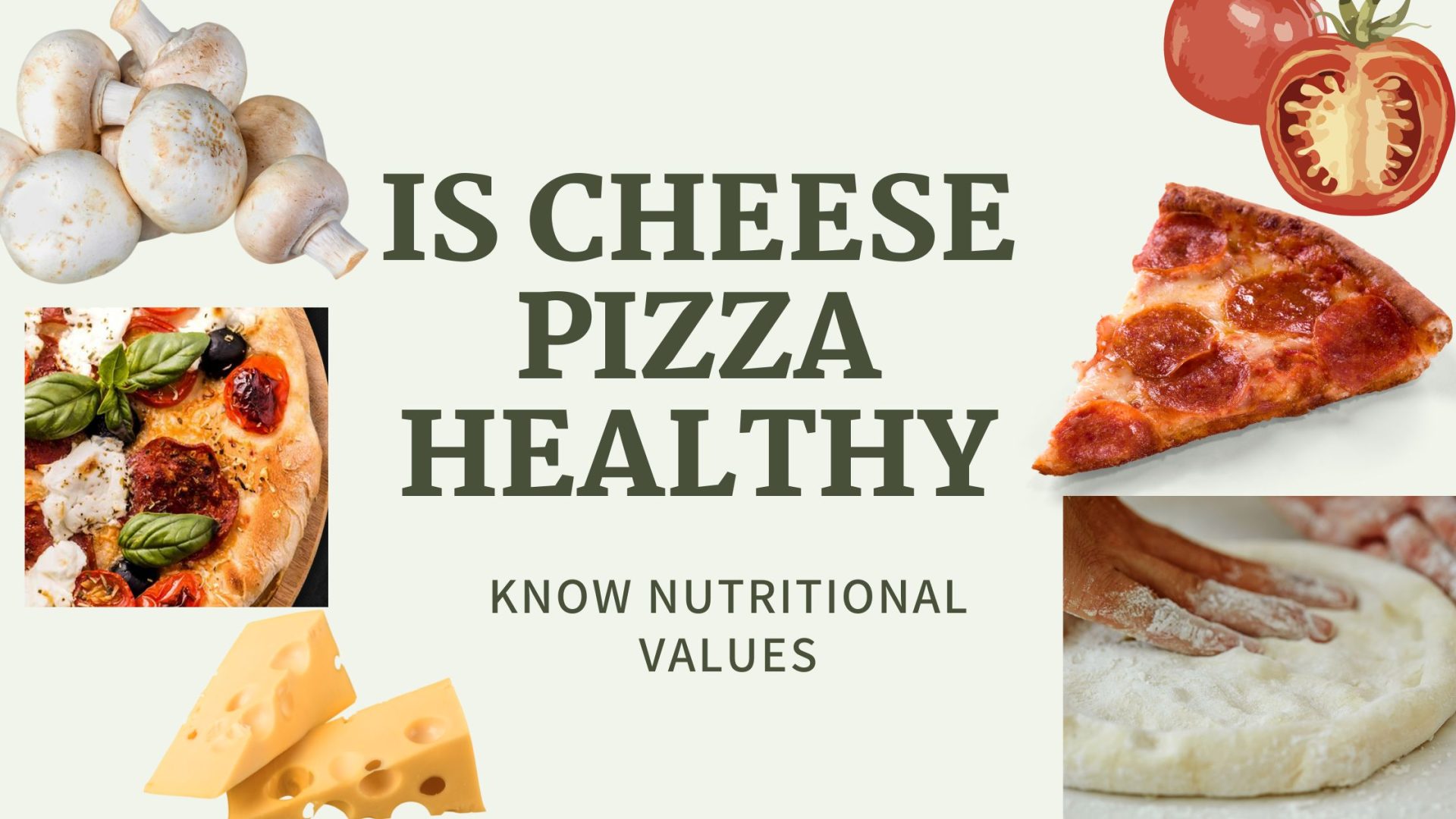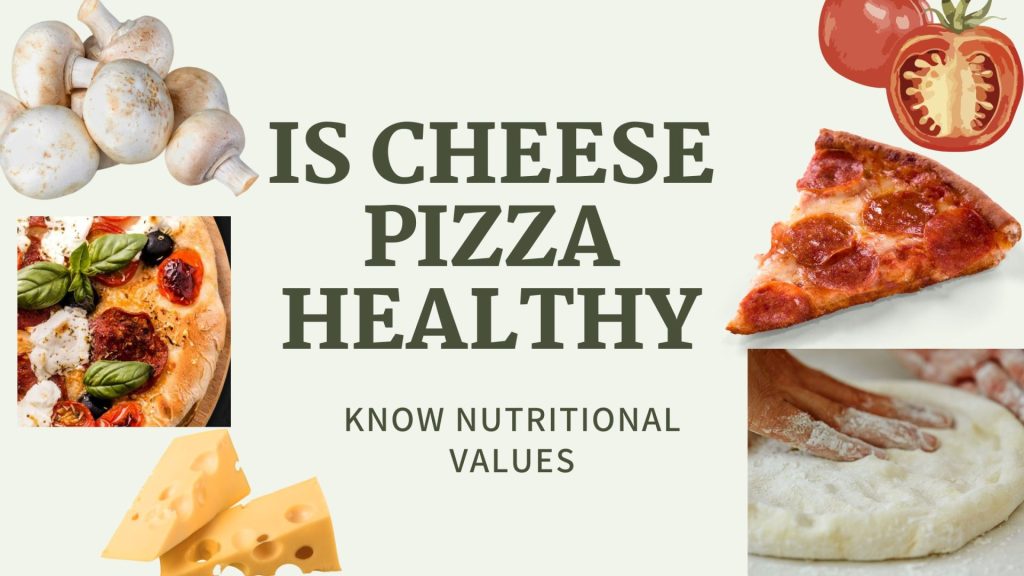 is cheese pizza Healthy?

Cheese pizza is a classic dish that has been enjoyed for generations. A flatbread thin-crust pizza topped with mushroom, cheese, and other toppings as desired. Pizza contains essential nutrients like calcium, protein, and iron. However, it can also be high in fat and calories if not properly balanced with other nutritious foods.
Eating too much cheesy pizza may increase the risk of obesity, heart disease, and diabetes. Moderate and other nutrient-rich foods should be consumed, like fruits, vegetables, lean proteins, and whole wheat grains are ways to make it healthier.
Nutritional benefits of regular cheese pizza

Calories and macronutrients
Calories content and macronutrients in cheese pizza vary based on the ingredients, types of cheese, and serving size. On average, a slice of cheese pizza contains around 300-350 calories (1/8 of a 12-inch pie), 12-15g of protein, 40-45g of carbohydrates, and 12-15g of fat.
Vitamins and minerals
Cheese pizza is a good source of calcium, with one slice providing 20-30% of the daily recommended value. Cheese pizza also contains smaller amounts of vitamins B1, B2, B3, B6, and B12 and minerals like iron and phosphorus.
Other components, like sodium and cholesterol
Sodium and cholesterol are also present in cheese pizza. One slice can contain 500-800mg of sodium, a significant portion of the recommended daily limit, and 30-60mg of cholesterol. If you're trying to reduce your intake of these components, limiting your portion size or opt for a healthier pizzeria
Potential Health Benefits of cheese pizza
Cheese pizza is a classic comfort favorite food, and with good reason. It is a delicious treat, but cheese pizza has potential health benefits.
Source of protein: The cheese topping provides a great source of protein, essential for building and maintaining muscle. The thin crust provides an additional protein source, ensuring you get enough protein to stay full and energized.
Antioxidant: Cheese and herbs are natural antioxidants that can help fight diseases and slow aging. The herbs may also provide additional health benefits, such as anti-inflammatory properties and improved digestion.
Complex carbohydrates: The pizza base is made with complex carbohydrates, which are slow-release energy sources. Complex carbs are known to provide sustained energy for longer periods, making them a great choice for those looking for sustained energy throughout the day.
Boost calcium intake: Cheese is a great source of calcium, essential for strong bones and teeth. If you're looking for a way to get more calcium into your diet, cheese pizza can be a great way to do so.
Additional benefits from various toppings, depending on choice: With the variety of toppings available, you can customize your pizza to meet your specific dietary needs. For example, adding vegetables or lean meats can provide additional nutrients, while lighter sauces can help reduce the calorie count.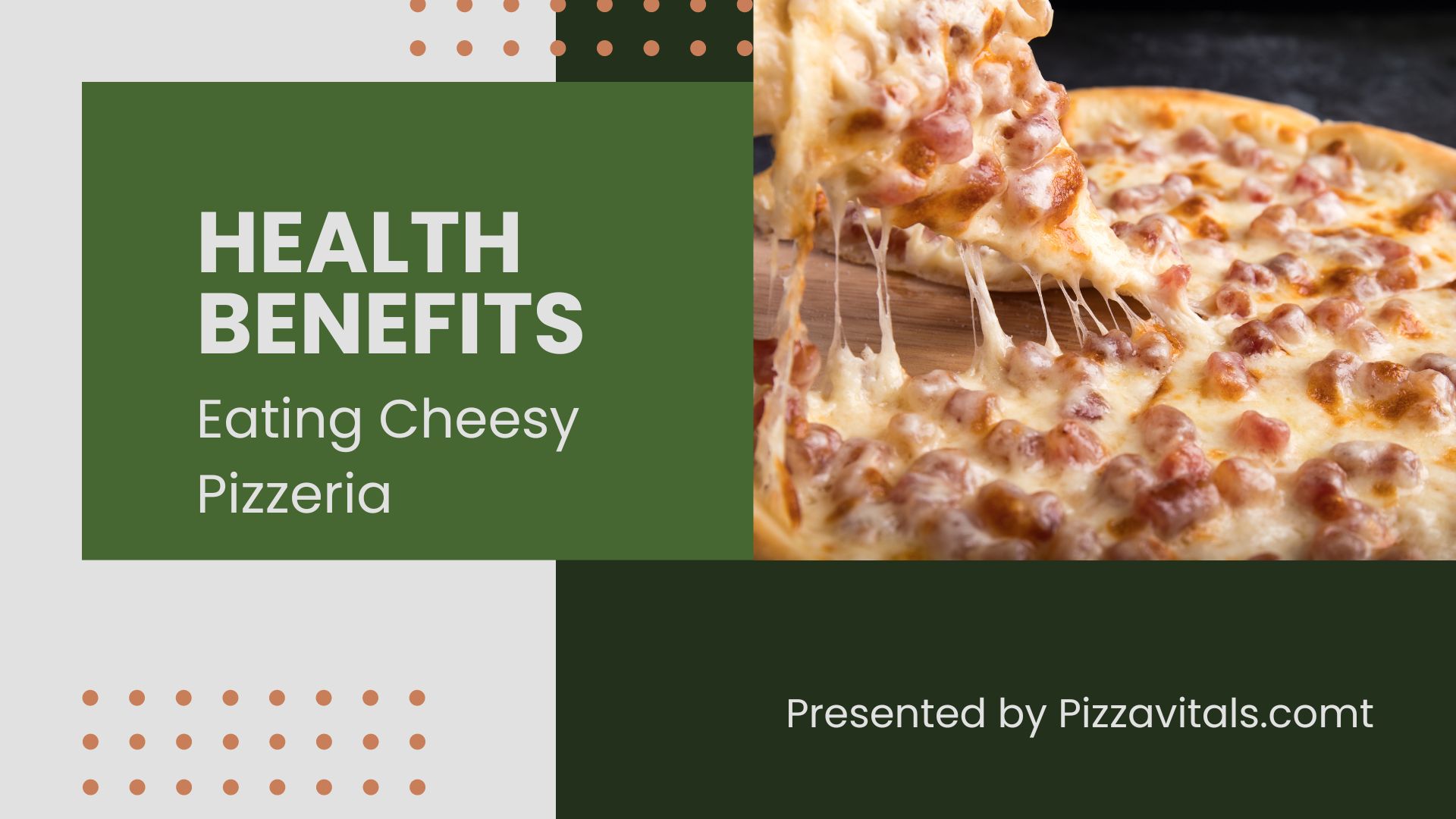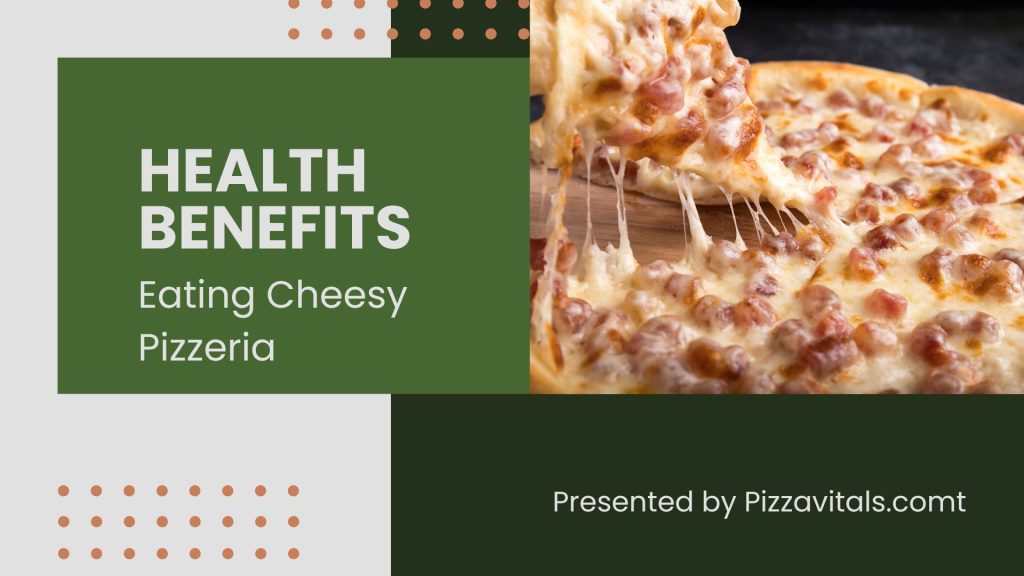 Potential Health Risks
Cheese pizza can also have potential health risks if eaten excessively or excessively. Here are some potential health risks of cheese pizza you should know:
High in Calorie Count Per Slice
Mozzarella Cheese pizza can contain many calories, with a slice containing close to 300-350 calories. Eating several slices of cheese pizza in one sitting can quickly add up to an excess of overall calories, which can lead to weight gain.
High Sodium Content
Cheese pizza can also be high in sodium, with one slice containing 500-800mg of sodium. This can lead to high blood pressure and increased heart disease and stroke risk.
Risk For Digestive Issues
For those with wheat intolerance or allergies, eating cheese pizza can lead to digestive issues due to the wheat flour in the crust. Symptoms can include bloating, abdominal pain, diarrhea, and nausea.
Risk of Cardiovascular Disease
Cheese pizza can contain saturated and trans fats, increasing your risk of cardiovascular diseases, such as heart attacks and stroke. Eating pizza regularly can lead to an increased risk of these conditions if other risk factors, such as obesity and smoking, are present.
Cheesy pizza may be a delicious treat, but it can have some potential health risks you should consider. If you're eating pizza regularly, make sure to opt for healthier toppings such as vegetables, lean proteins, and sausage, and limit the number of processed toppings and cheese you're consuming. Additionally,  you can focus on portion control or talk to your doctor if you have any concerns about your health.
Is cheese pizza healthier than pepperoni
The healthiness of a cheese pizza versus a pepperoni pizza can vary depending on several factors, including portion size, ingredients, and individual dietary preferences. Here are some considerations to keep in mind:
Calories: Cheese pizza generally has fewer calories than pepperoni pizza because it lacks the additional calories from pepperoni slices, which are often high in fat and sodium. If you're watching your calorie intake, a cheese pizza might be a better choice.
Fat: Pepperoni pizza is typically higher in saturated fat due to the fat content in the pepperoni slices. Saturated fats are generally considered less healthy than unsaturated fats, so if you're concerned about your fat intake, a cheese pizza may be a slightly better option.
Protein: Pepperoni pizza is higher in protein due to the pepperoni slices, which are a meat product. If you're looking to increase your protein intake, the pepperoni pizza might be a better choice.
Sodium: Pepperoni is often high in sodium, and when combined with other salty ingredients like processed cheese and pizza sauce, pepperoni pizza can be quite high in sodium. Excess sodium intake can be detrimental to health, so if you're watching your sodium intake, a cheese pizza might be a better choice, especially if you choose a lower-sodium cheese and sauce.
Dietary Preferences: If you're a vegetarian or don't eat pork, you may prefer cheese pizza as it doesn't contain meat like pepperoni does.
Customization: You can also customize your pizza to make it healthier. For example, you can choose whole-grain crust, load up on veggies as toppings, and use less cheese or choose a lower-fat cheese option.
Whether cheese pizza or pepperoni pizza is healthier for you depends on your individual dietary goals, preferences, and how the pizza is prepared. If you're concerned about health, it's a good idea to enjoy pizza in moderation and consider the nutritional content of your choices. If you have specific dietary restrictions or health concerns, it's always a good idea to consult with a healthcare professional or registered dietitian for personalized advice.
FAQs
Wrapping Up
"Is cheese pizza healthy? Yes, but in moderation. Extra Cheese pizza can be a delicious and convenient meal for pizza lovers. It is also an excellent source of protein, calcium, and vitamins. However, it should be eaten in moderation as it has high levels of saturated fat, sodium, and calories, which can increase the risk of obesity and heart disease if consumed in large quantities. 
Eating cheesy pizza may also increase cholesterol levels due to its high content of saturated fats. On the other hand, eating cheese pizza can provide several potential health benefits, including improved bone health due to its calcium content and improved digestive health due to its probiotic properties. Additionally, cheese pizza may help boost energy levels due to its carbohydrate content.