Do you have leftover pizza slices and don't know how to reheat them without making them a soggy mess? Look no further than your toaster oven! With the right technique, reheating pizza in a toaster oven can leave you with a crispy crust and delicious melted cheese. In this article, we will guide you through the easy steps to reheat your pizza in your toaster oven so that it tastes just like the day you ordered it. Whether it is in the morning for breakfast or late at night for a snack, you can now enjoy your leftover pizza without sacrificing quality or taste.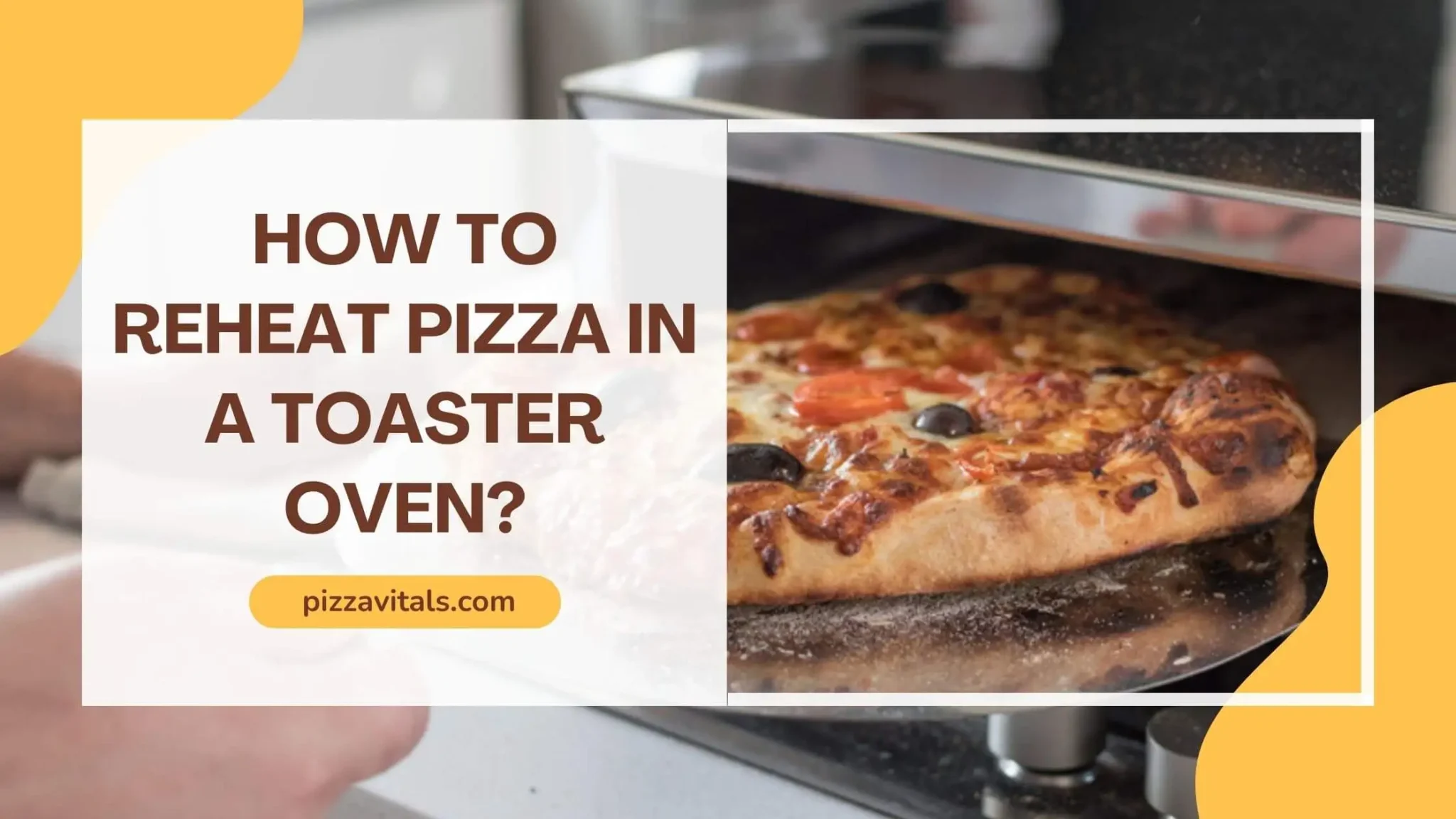 Why Reheat Pizza in a Toaster Oven?
What Is the Best Temperature to Reheat Pizza in a Toaster Oven?
To get the perfect slice of reheated pizza, it's essential to set your toaster oven at the right temperature. The ideal temperature for reheating pizza in a toaster oven is between 350°F to 375°F. This temperature range ensures that the pizza is heated evenly and retains its texture and flavor.
Although some may prefer to reheat pizza at a high temperature, it is not advisable as it may burn the crust and unevenly heat the toppings. Reheating pizza at a lower temperature in a toaster oven may take longer than in a regular oven, but it yields a better result.
how to Reheat Pizza in a Toaster Oven?

The Benefits of Reheating Pizza in a Toaster Oven
Pizza is undoubtedly one of the most beloved foods around the world, and what's better than leftover pizza in the morning? However, reheating pizza can be a tricky task, as it can turn out to be either tough or soggy. This is where a toaster oven comes in handy. Reheating pizza in a toaster oven can enhance its taste and texture by making it crispy, gooey and delicious. Apart from taste, there are several other benefits of using a toaster oven for reheating pizza.
Using a toaster oven to reheat your leftover pizza might seem like a small detail, but it can make a big difference in your food experience.
Can I Use a Pizza Stone in a Toaster Oven?
A pizza stone can be a game-changing tool when it comes to reheating pizza. It helps in achieving a crispy crust, similar to the one we get when the pizza is fresh out of the oven.
It is essential to note that not all toaster ovens are big enough to accommodate a pizza stone. But if you have a large toaster oven, you can undoubtedly use a pizza stone to reheat your pizza.
When using a pizza stone, make sure to preheat your toaster oven with the stone inside. Once preheated, place the pizza on the stone and let it heat for three to five minutes. Using a pizza stone can also work wonders when reheating frozen pizza in a toaster oven.
Other Ways to Reheat Pizza
If you don't have a toaster oven, there are other ways to reheat leftover pizza. One of the most popular methods is reheating pizza in a microwave. However, this method yields mixed results, and the pizza ends up with a soggy crust and unevenly heated toppings.
Another way to reheat pizza is using a conventional oven. Preheat the oven to 450°F, place the pizza on the baking sheet, and let it heat for seven to ten minutes.
If you want to get creative, you can also try reheating pizza in an air fryer. The hot air circulation ensures even heating and results in a crispy crust.
Toaster Oven Vs. Other Pizza Reheating Methods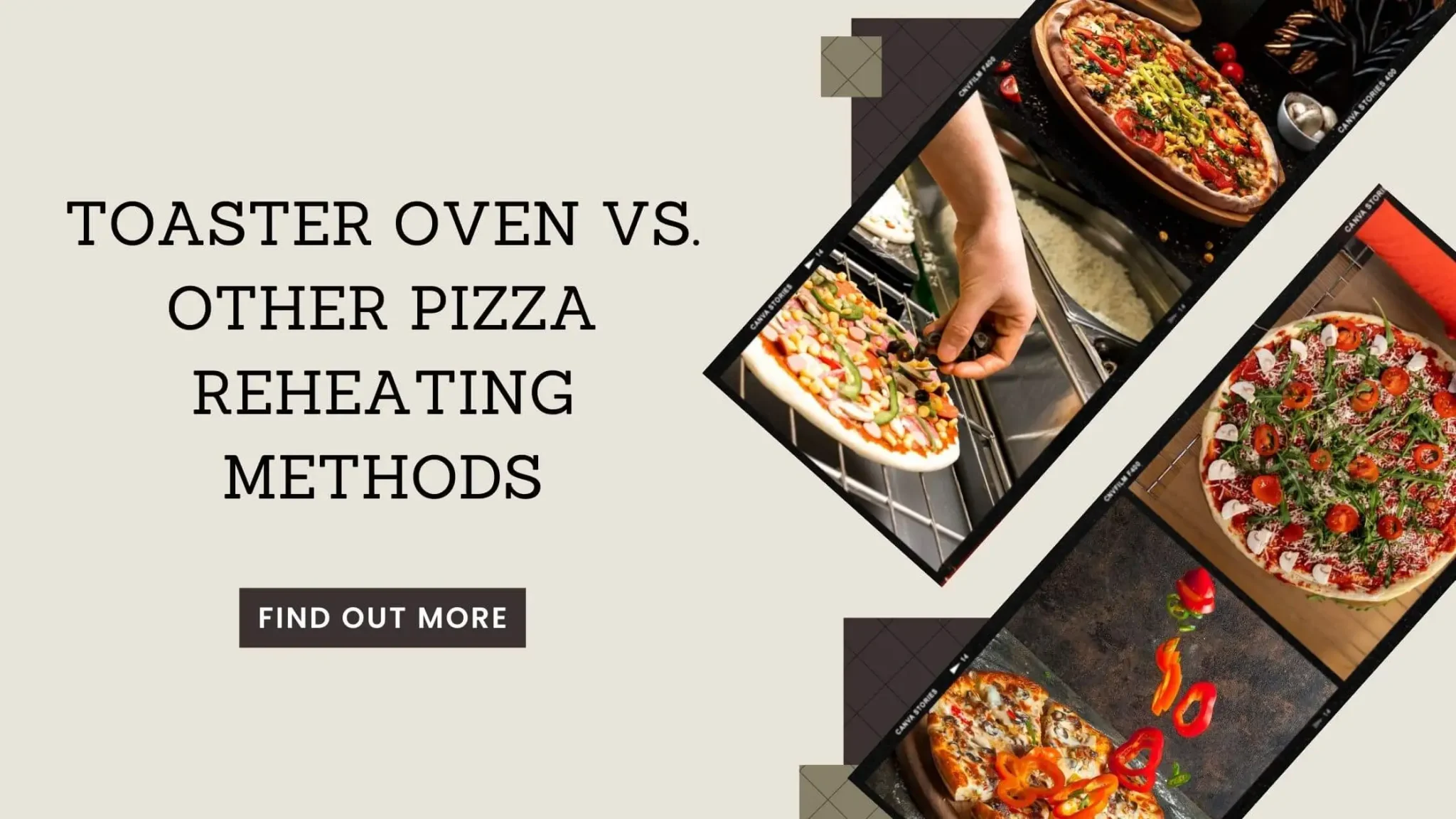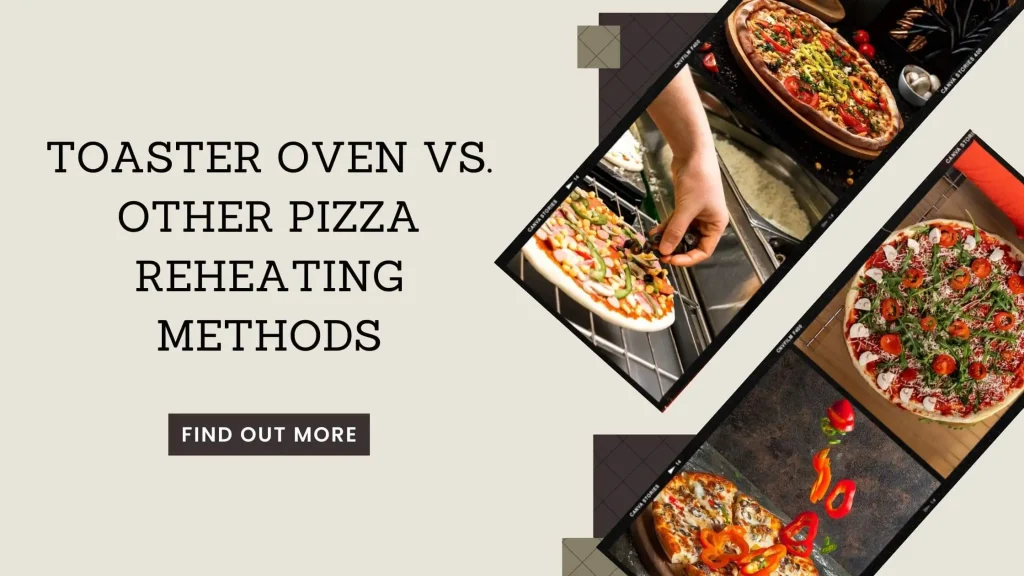 Compared to other pizza reheating methods, using a toaster oven has several advantages. For one, the toaster oven is smaller and more energy-efficient than a conventional oven, which means less electricity is being consumed to reheat the pizza slices.
Another advantage is that the toaster oven takes less time to preheat than a regular oven. Preheating the toaster oven takes just a few minutes compared to the twenty or thirty minutes it takes to preheat a conventional oven. Additionally, the toaster oven does not heat up the entire house, which is perfect during summer.
The only disadvantage of using a toaster oven is that it may not accommodate large pizzas or multiple slices at once. But if you are reheating a single slice or a small pizza, the toaster oven is the best option.
How do you reheat pizza so it's crispy?
To get a crispy crust when reheating leftover pizza, you can follow these simple steps:
Preheat your toaster oven to 375°F.
Place the pizza slice on a baking sheet or pizza stone.
Heat for six to eight minutes or until the cheese is melted and the crust is crispy.
If you don't have a pizza stone or baking sheet, you can place the pizza slice directly on the toaster oven rack. However, do not leave the pizza directly on the rack for too long, or it may stick and cause a mess in your toaster oven.
Frequently Asked Questions
Final Words
Reheating pizza in a toaster oven is a quick and easy way to enjoy leftover pizza without the soggy mess. With the right technique and temperature, you can have a crispy crust and deliciously melted cheese every time. Make sure to preheat your toaster oven, and consider using the convection or air fryer settings for even heating.