Pizza Hut, a ubiquitous presence with over 6600 locations across the United States, is a beloved restaurant chain renowned for its delectable array of dishes, including pizza, desserts, and pasta. A burning question for many Does Pizza Hut take EBT Electronic Benefit Transfer (EBT) card as a method of payment . The answer? Yes, but with certain conditions.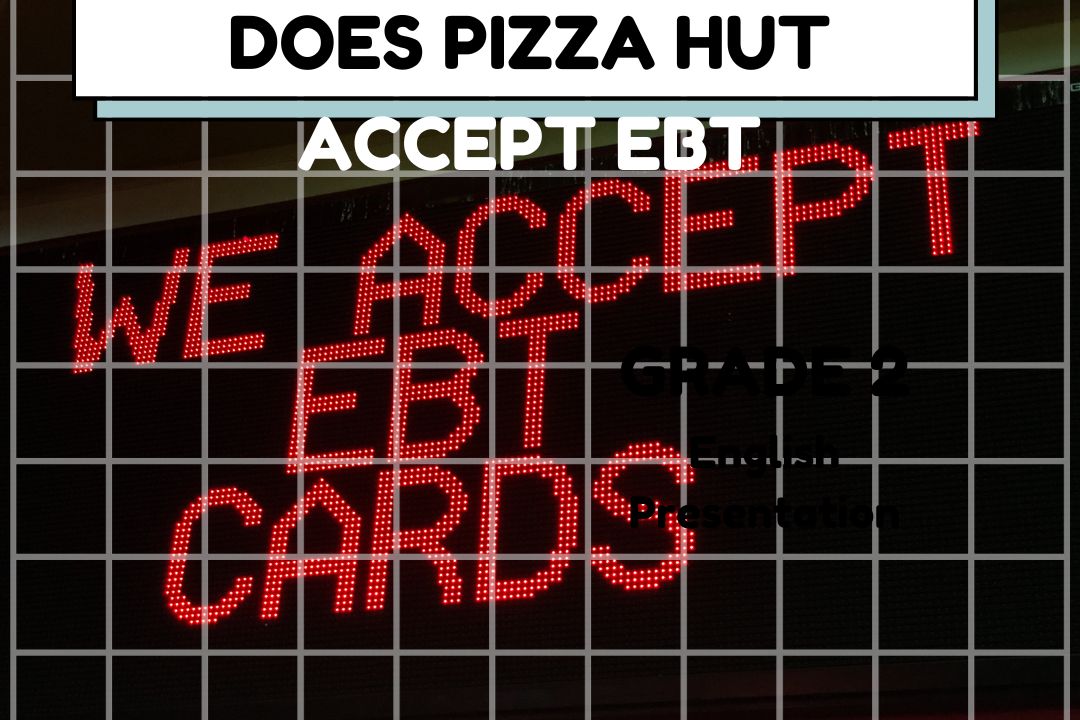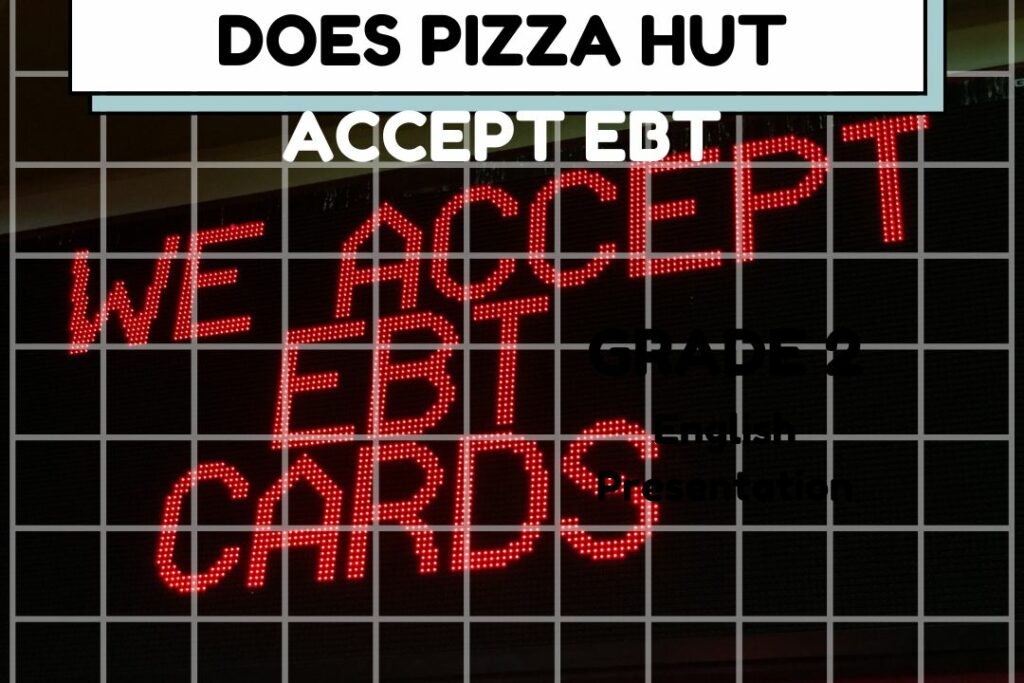 How To Use Your EBT Card At Pizza Hut
To make use of your EBT card at a Pizza Hut restaurant, your first step is to identify a branch that participates in the Restaurant Meals Program (RMP). The RMP is a crucial program allowing EBT cards to be used for purchasing hot, prepared meals in certain states.
Recognizing whether your local Pizza Hut branch accepts EBT payments is relatively straightforward. Keep an eye out for door signs or notices that explicitly state "SNAP EBT payments are accepted." This visual cue is your assurance that your EBT card is a viable payment option at that specific location.
Once you've confirmed that the Pizza Hut you're visiting participates in the RMP, the transaction process is quite user-friendly. When you're ready to settle your bill, simply approach the register with your selected items. The cashier will swipe your EBT card, initiating the payment process.
Following the card swipe, a prompt will appear, prompting you to enter a four-digit Personal Identification Number (PIN). This security measure ensures that only the authorized cardholder can complete the transaction. Once you've entered your PIN, the payment will be processed automatically.
It's important to note that EBT cards can only be used to cover eligible food items, in accordance with the rules and guidelines of the SNAP program. Non-food items, taxes, and delivery charges are typically excluded from EBT payment eligibility. Therefore, it's advisable to verify the eligibility of specific menu items with the cashier or consult the official guidelines to ensure a smooth and compliant transaction.
What Is Restaurant Meals Program?
The Restaurant Meals Program (RMP) is a vital initiative aimed at providing assistance to individuals who rely on the Supplemental Nutrition Assistance Program (SNAP), commonly known as EBT (Electronic Benefit Transfer), to meet their nutritional needs. This program allows eligible beneficiaries to use their EBT cards to purchase hot, prepared meals from participating restaurants. However, the availability and extent of the RMP can vary from state to state. 
States with RMP Participation
The Restaurant Meals Program is not universally adopted in all states. The decision to participate in the program is made at the state level, which means that each state has its own set of rules and regulations regarding eligibility and restaurant participation. As of the latest available data, the following states have chosen to implement the RMP:
It is essential to note that while these states have chosen to implement the Restaurant Meals Program, the specific rules and guidelines for participation can vary. Additionally, not all restaurants within these states may choose to participate in the program, so SNAP recipients should check with local authorities or the EBT website for an up-to-date list of participating establishments in their area.
Do All Fast-Food Restaurants Accept EBT?
The inclusion of fast-food restaurants in the Restaurant Meals Program varies not only by state but also by individual establishments. While the program was initially designed to target sit-down restaurants, many fast-food chains have recognized the need to participate in this initiative to serve the low-income population more effectively. However, it is essential to understand that not all fast-food restaurants accept EBT. The decision to participate is often voluntary, and each restaurant must meet specific criteria to be eligible for the program.
Fast-food restaurants that do choose to accept EBT typically fall into one of the following categories:
It's important to keep in mind that even within the same state, the availability of fast-food restaurants that accept EBT can differ significantly. SNAP beneficiaries should check with their local Department of Social Services or visit the EBT website to identify specific restaurants near them that participate in the RMP.
Eligible Criteria for the Restaurant Meals Program
The Restaurant Meals Program has specific criteria to determine eligibility for both states and individual restaurants. Understanding these criteria is crucial for SNAP beneficiaries who wish to take advantage of the program:
Items You Can Purchase with EBT at Pizza Hut
The Restaurant Meals Program at Pizza Hut allows SNAP recipients to use their Electronic Benefit Transfer (EBT) cards for specific food items. While the selection may vary by location, eligible EBT purchases generally include:
Items You Cannot Buy with EBT
While EBT cards offer flexibility when dining at Pizza Hut, there are certain items you cannot purchase with your benefits. These include:
Alcoholic Beverages
Non-Food Items
Delivery Fees
Gift Cards
Other Payment Options at Pizza Hut
For those who don't have EBT benefits or wish to pay using alternative methods, Pizza Hut offers various payment options:
Cash: Pizza Hut locations accept cash as a traditional form of payment.
Credit and Debit Cards: Customers can pay for their orders using credit and debit cards, offering a convenient and widely accepted payment option.
Online Ordering: Many Pizza Hut branches provide the convenience of online ordering, allowing customers to pay with credit or debit cards through secure online platforms.
Gift Cards: Pizza Hut offers its own gift cards, which can be purchased and redeemed at participating locations.
Wrapping Up
As of 2023, Pizza Hut does accept EBT payments for meal orders in states that participate in the Restaurant Meals Program. The process is straightforward, with clear signage indicating eligibility at the branch level. By entering your PIN, you can successfully use your EBT card to enjoy the flavors of Pizza Hut, provided you adhere to SNAP guidelines and restrictions. This offers a valuable option for individuals and families who rely on EBT benefits while savoring the culinary delights offered by this popular rsuratnt.
In conclusion,restaurant chain.