Pizza is one of the most popular and beloved foods in the world. It is versatile, delicious, and convenient, making it a go-to meal for many people. However, with the increasing concern for healthy eating and weight management, it's important to understand the calorie content of different types of pizza. In this article, we will specifically focus on 10 inch pizza calories.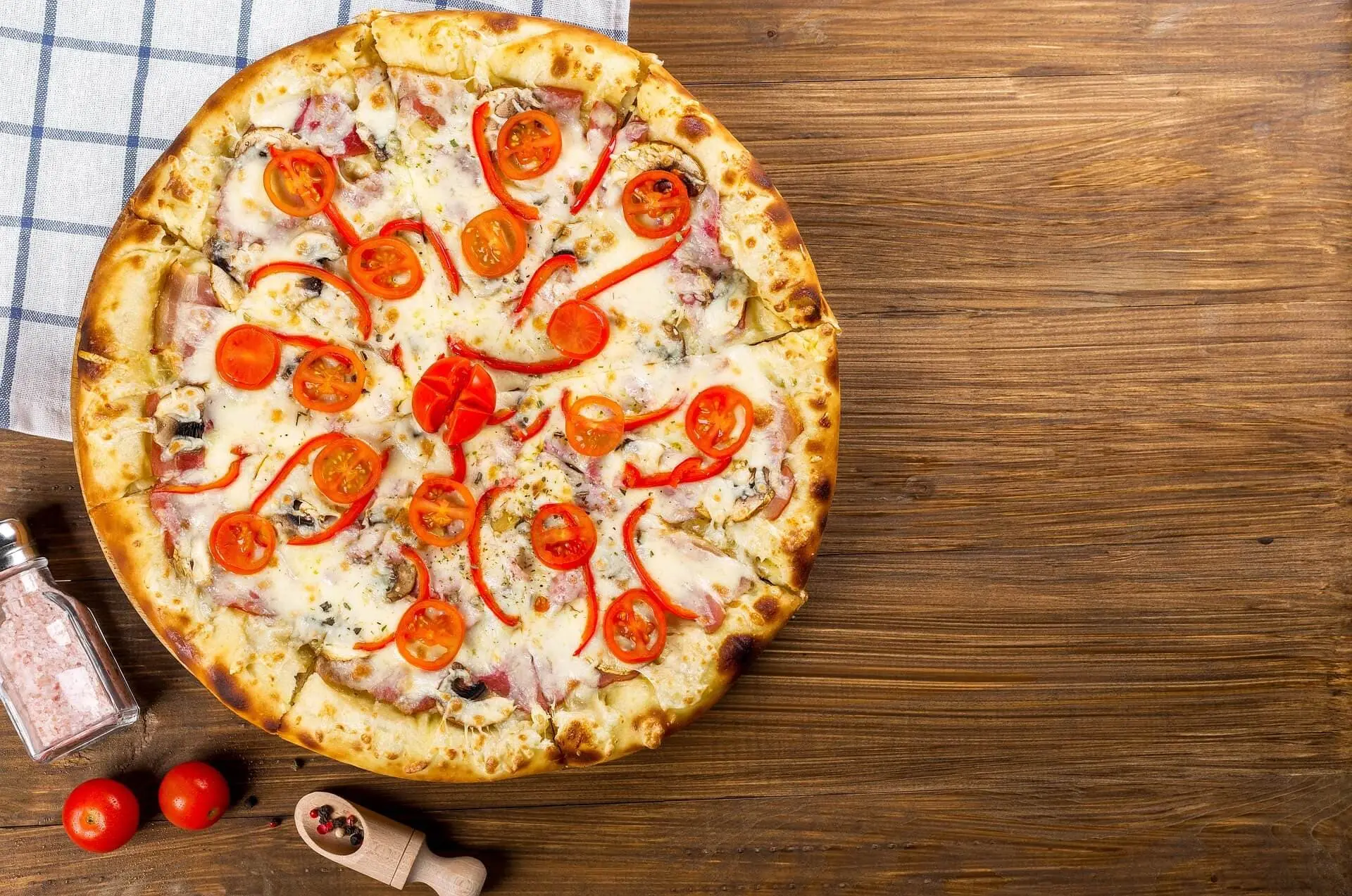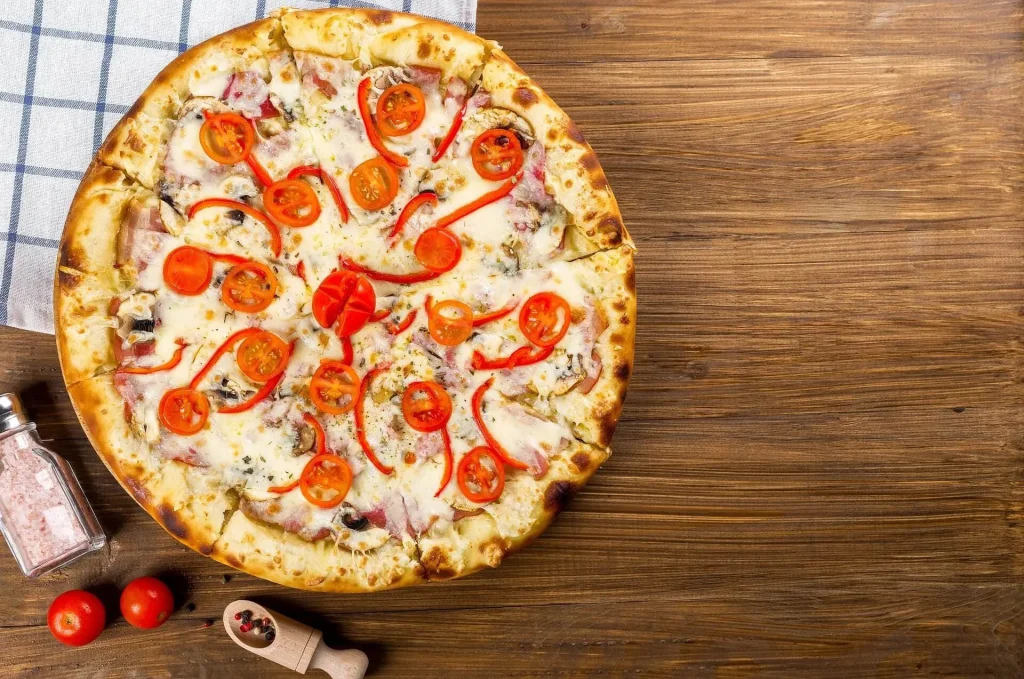 How Many Calories In 10 Inch Pizza?
A 10 inch pizza typically contains between 900 and 1,200 calories, depending on the toppings and type of crust. About 25 to 30% of those calories come from fat, 30-40% come from carbohydrates and 15-20% come from proteins. The fat content depends heavily on the type of cheese used in the pizza as well as other toppings like bacon or sausage.
The carbohydrate content depends mainly on the type of dough used which can be either whole wheat or all-purpose flour. Finally, the protein content depends on what type of meat is used for topping such as chicken, pepperoni or beef. All these components make up the caloric breakdown of a 10 inch pizza.
10 inch pizza calories
Nutrition facts
For a Serving Size of 1 pizza
Total fat                31g-
Saturated fat                19g
Cholesterol                 70mg
Sodium                  1270mg           53%
Carbohydrates           115g
Net carbs                   114g-
Sugar                 8g
Fiber                    1g             4%
Protein               48g
Vitamins and minerals
Fatty acids
Amino acids
*The Percent Daily Values are based on a 2,000-calorie diet, so your values may change depending on your calorie needs.
The Nutritional Value of Different Pizza Toppings
The type of toppings you choose for your pizza can greatly impact the calorie count. Some of the most popular pizza toppings and their approximate calorie count per slice are as follows:
Pepperoni (70-80 calories per slice)
Sausage (90-100 calories per slice)
Mushroom (10-15 calories per slice)
Bell peppers (5-10 calories per slice)
Onions (5-10 calories per slice)
Calories in a 10-Inch Pizza, Thin Crust
When it comes to satisfying your pizza cravings, the calories in a 10-inch thin crust pizza can vary based on your toppings and serving sizes. A plain 10-inch thin crust pizza typically ranges from 800 to 1000 calories, but it's essential to remember that adding various toppings can significantly alter that count.
10-Inch Pepperoni Pizza Calories
Craving a classic favorite? A 10-inch pepperoni pizza, with its irresistible combination of zesty pepperoni and gooey cheese, can pack around 1200 to 1400 calories. Keep in mind that portion sizes and crust thickness play a role in determining the exact calorie count.
10-Inch Margherita Pizza Calories
If you opt for the simplicity of a 10-inch margherita pizza, your calorie intake typically hovers around 800 to 1000 calories, making it a lighter choice compared to some of its meaty counterparts. The heavenly combination of tomatoes, mozzarella, and basil is a flavorful, lower-calorie option.
10-Inch Cheese Pizza Calories
For those who appreciate the timeless appeal of a cheese pizza, a 10-inch serving generally contains around 900 to 1100 calories. The classic blend of rich, melted cheese on a crust is a delicious yet moderate option for pizza lovers. If you want to know if cheese is a healthy option see is cheese pizza healthy?
10-Inch Pizza Calories Papa John
If you're ordering from Papa John's, their 10-inch pizza offerings may vary in calories depending on the specific toppings. However, a typical 10-inch pizza from Papa John's often contains 1000 to 1300 calories. Remember to check their menu for accurate calorie information.
Domino's 10-Inch Pizza Calories
When enjoying a 10-inch pizza from Domino's, your calorie count can also fluctuate based on your choice of toppings. Generally, their 10-inch pizzas range from 1000 to 1300 calories. It's advisable to verify the specific calorie content of your preferred pizza configuration on their menu for precise information. For detailed information check Domino's pizza.
How to Make Your Pizza More Nutritious
If you are looking to reduce the calorie count of your pizza, there are several simple steps you can take. Some suggestions include:
Choosing a thin crust instead of a thick crust
Going easy on the cheese
Adding more vegetables as toppings
Opting for lean proteins such as chicken or turkey instead of pepperoni or sausage
The Benefits of Eating Pizza in Moderation
While it is true that pizza can be high in calories, it can still be part of a balanced diet when consumed in moderation. Pizza is a good source of carbohydrates, protein, and some vitamins and minerals. Eating a small slice of pizza as part of a balanced meal can help to satisfy your hunger and provide you with the energy you need to get through the day.
Frequently Asked Questions
Wrapping Up
In the end, When choosing a healthy 10-inch pizza, it's important to look for one with a thin crust, plenty of vegetables, and lean protein toppings. You should also consider the calorie count and look for pizzas with fewer calories per slice. Some healthier options include veggie pizzas, chicken or turkey pizzas, and pizzas with a whole wheat crust.