Are you organising a party and wondering how many pizzas should you order for 20 People? Figuring out the perfect number of pizzas for your group can be a daunting task. With so many different types of pizza and sizes, it can be difficult to know where to start. Especially when you're trying to feed a group of 20 people! But don't worry—we've got you covered. Here is our guide to determining how many pizzas you should order when feeding a crowd of 20 people.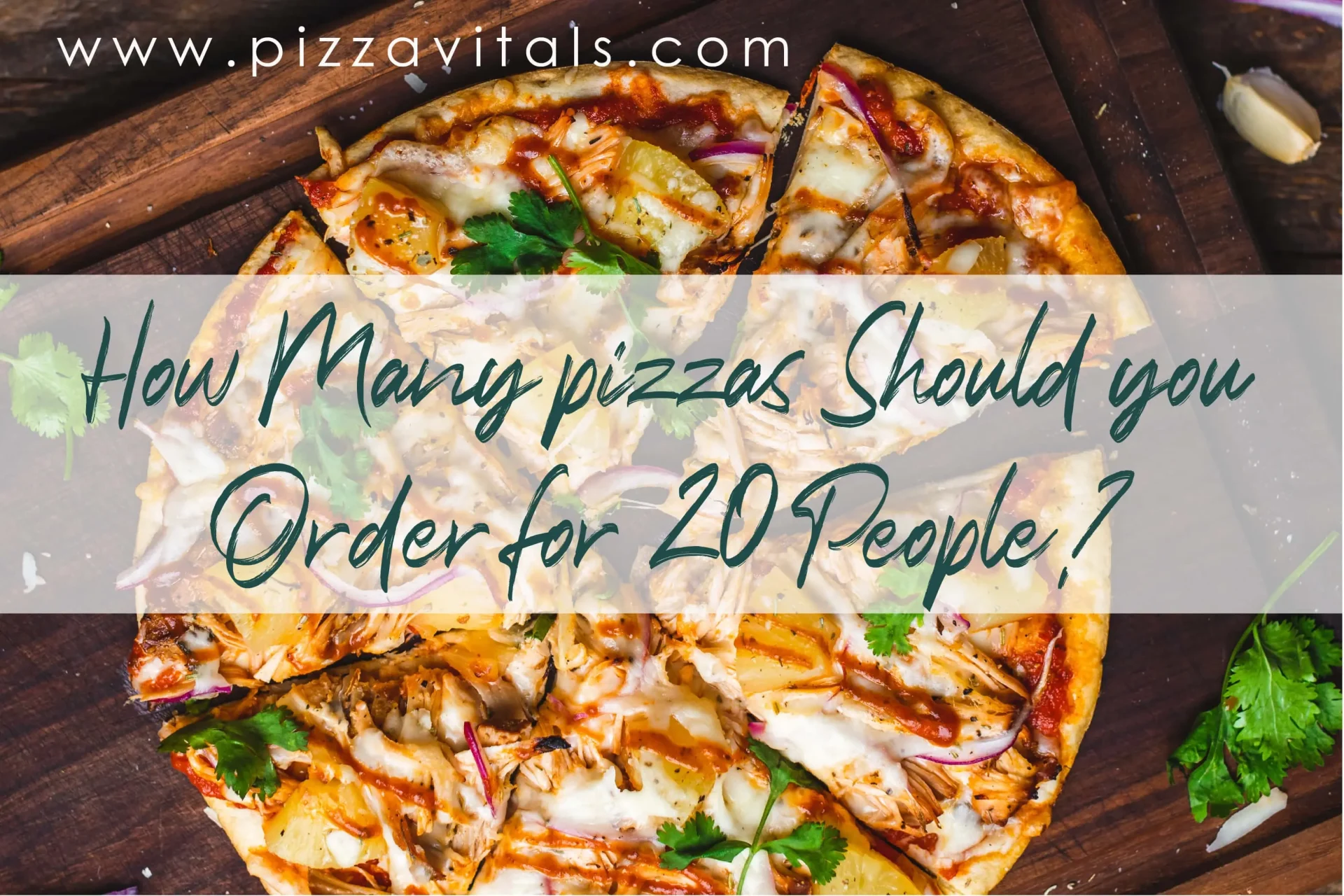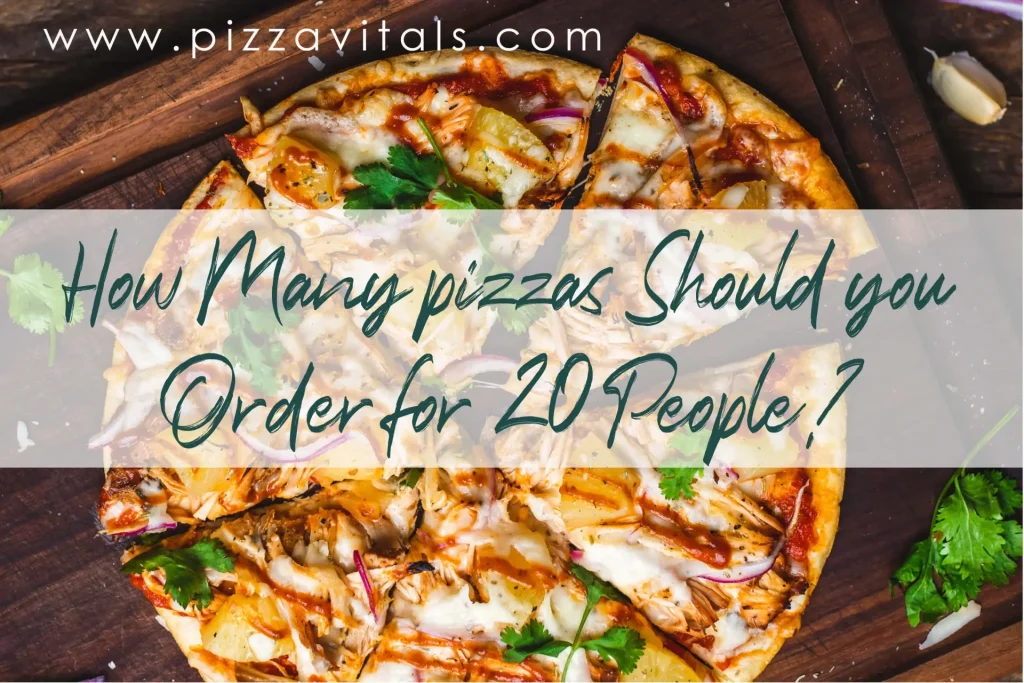 How many pizza slices does 1 person typically eat?
The number of pizza slices that one person typically eats can vary greatly depending on several factors. Firstly, the size of the pizza slices can affect how many a person consumes. For instance, larger slices may be more filling, resulting in fewer slices being eaten. Additionally, it can depend on the individual's appetite and hunger levels. Some people may only eat one or two slices, while others could consume five or more. The occasion and the setting can also impact how many slices people will eat.
For example, at a casual family meal, people may consume fewer slices than at a pizza party with friends. Generally speaking, for a regular-size pizza, the average person can eat between 2-3 slices. Ultimately, the number of pizza slices that one person can eat will vary considerably, and there is no one-size-fits-all answer to this question.
Figuring Out How Many pizzas Should you Order for 20 People?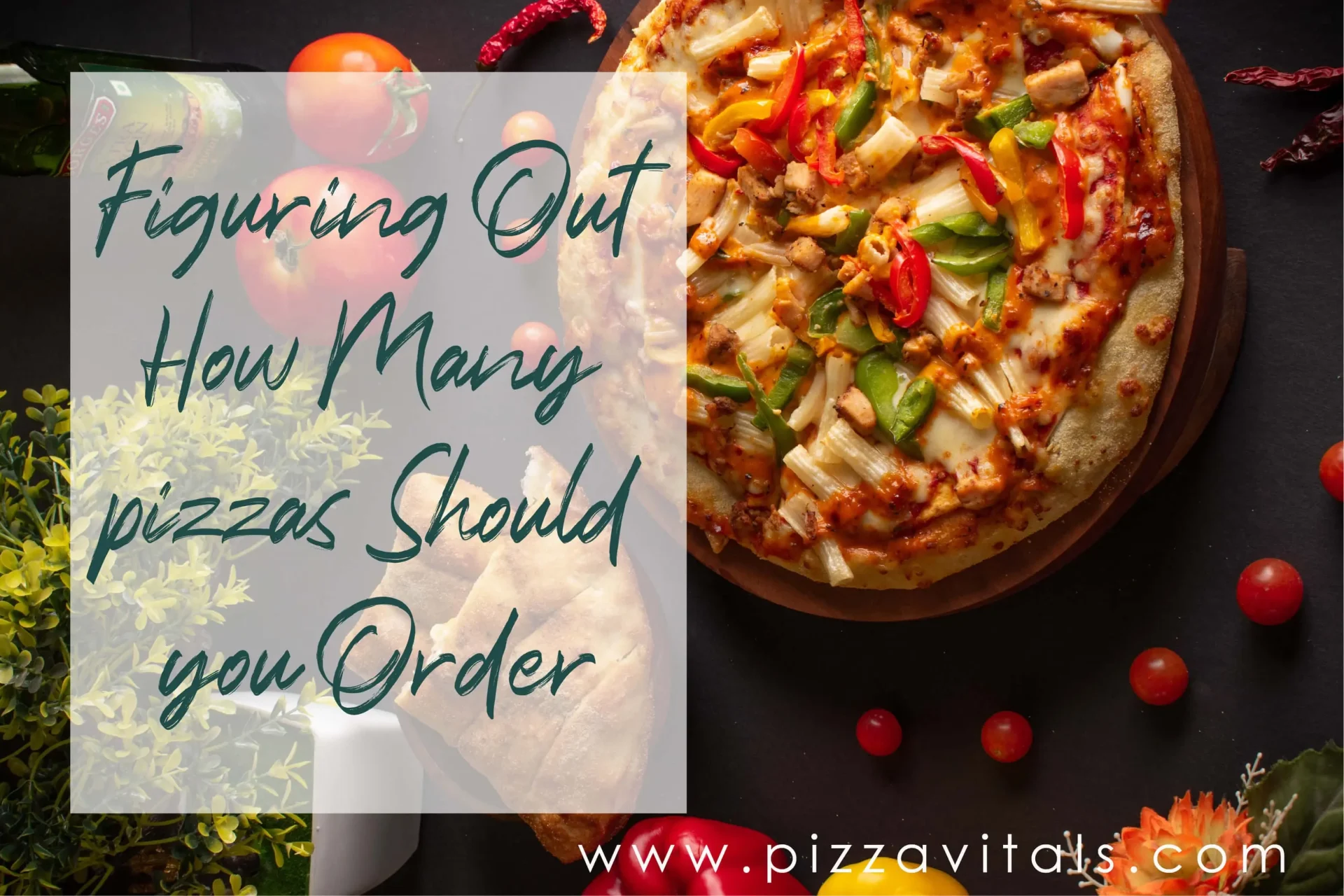 Trying to figure out how much pizza to order for a large group can be tricky. Do you go by how many people are attending? What if some of them are kids who won't eat that much? And what about second slices? Read on for our tips on how much pizza to order for 20 people.
One Slice per Person: If you're serving pizza as part of a buffet or as an appetizer, you can generally assume that each person will eat one slice. So if you have 20 people attending your event, you should order 20 slices of pizza.
One and a Half Slices per Person: If pizza is going to be the main dish at your gathering, you'll want to order a little bit more. A good rule of thumb is to assume each person will eat one and a half slices. So for 20 people, you should order 30 slices of pizza.
Two Slices per Person: Finally, if you know your guests are big eaters or there will be very few other dishes served, you can assume each person will eat two slices. In this case, you would want to order 40 slices of pizza.
Factors That Affect how many pizzas you need to order
Now, we will explore the factors that can affect the number of pizzas you need to Order for 20 People. Get ready to learn about the science behind pizza count!
A. Size Matters
When calculating how many pizzas you need for your party, size matters! Generally speaking, an extra-large pizza (16 inches) will feed around 6-8 people. So if you want everyone in your party of 20 to get two slices each, then you should plan on ordering 4 extra-large pizzas. If you want everyone to get three slices each, then 5 extra-large pizzas should do the trick.
B. Types Of Pizza Matter Too
On top of size, it's important to factor in the type of pizza as well. If your guests are all big fans of pepperoni and cheese or sausage and mushroom pizzas, then one large pie should be enough for 4-5 people. However, if they prefer special pies like BBQ Chicken or Hawaiian—which usually come with several toppings—then one large might only serve 3 people due to its increased weight and girth. So make sure that you take this into account when deciding how many pizza varieties and sizes to order!
C. Consider Leftovers
Finally, don't forget about leftovers! Even though you might think that ordering 5 large pizzas will be enough for your group of 20, chances are there will still be some slices leftover after everyone has had their fill. To ensure that everyone gets their fill without having too much food waste at the end of the night, try ordering 1-2 more pies than what you originally planned on getting. That way, even if there are leftovers at the end of the night, at least they won't go straight into the trash can!
How to determine the pizza size for 20 people?
To determine the pizza size for 20 people, you should consider the number of slices each person will eat, which can vary depending on the appetite. As a general rule, a large pizza contains around 10-12 slices, so for 20 people, you will need at least three to four large pizzas. However, if you want to offer more variety, you can opt for smaller pizzas in different flavors or toppings. It's better to order a little more than you need just in case!
What Are the Best Toppings to Order for a Group of 20 people?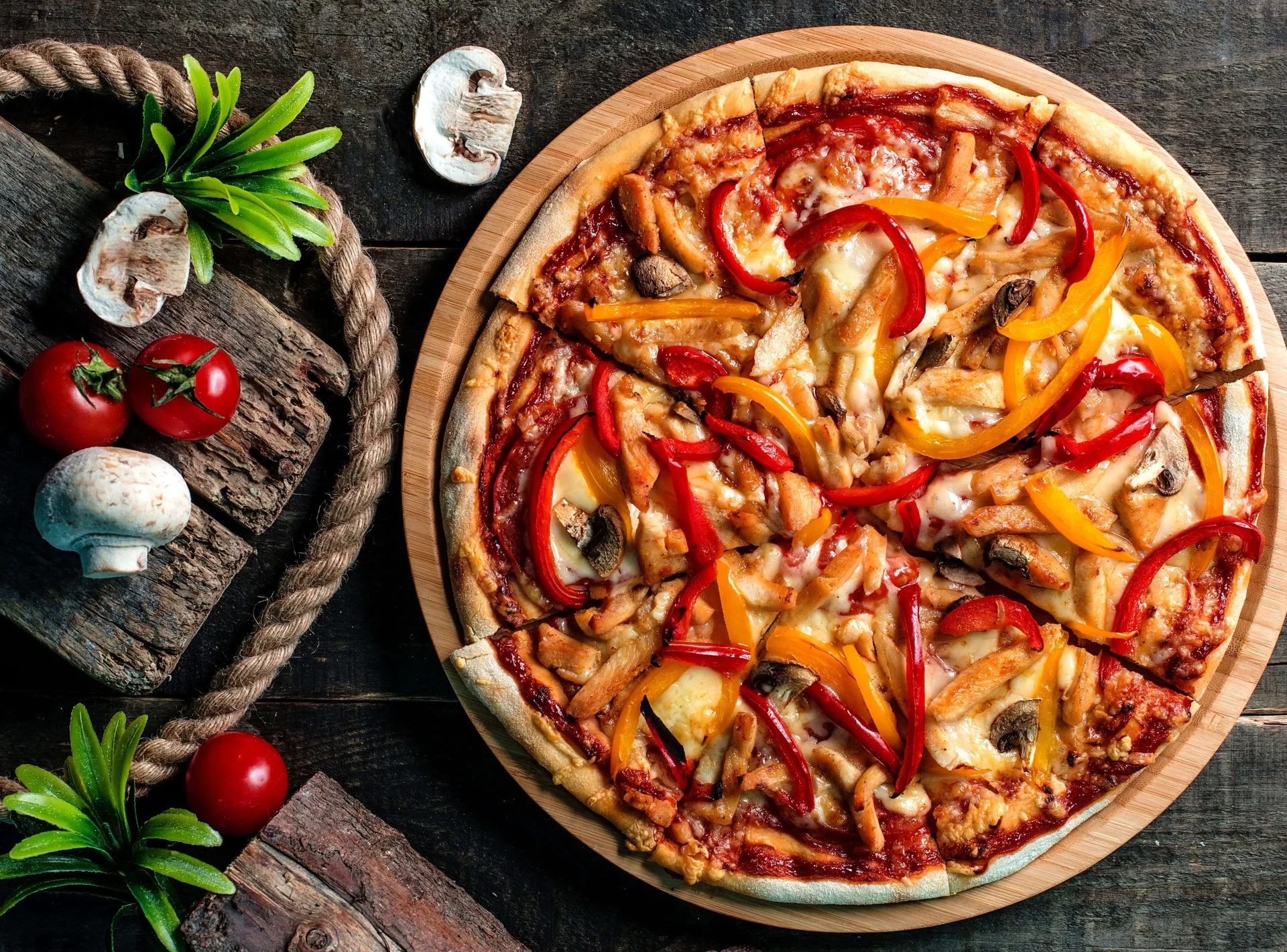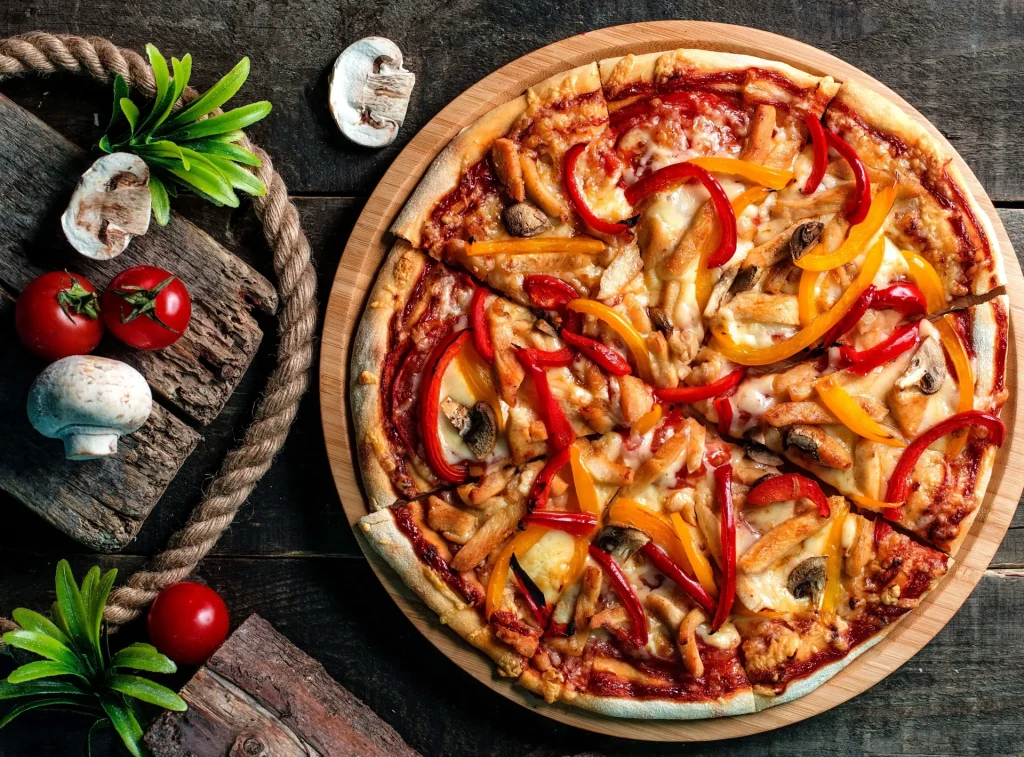 When ordering toppings for a group of 20 people, it's important to keep in mind that different people have different taste preferences and some may be picky about their toppings. To maximize the satisfaction of the group, it is best to order a variety of toppings on the pizza. A combination of classic cheese and pepperoni are staples for any large party order, but you should also consider ordering other flavours like sausage, onions, mushrooms and bell peppers. As an alternative option, customizing each slice with different toppings can be a great way to ensure everyone finds something they will enjoy!
Strategies for optimizing the number of pizza for 20 people?
When ordering pizza for a group of 20 people, there are several strategies to optimize the number of pizzas needed. One way is to order a variety of toppings, including some vegetarian options, to accommodate different preferences. Another approach is to order a few large pizzas, which may be more cost-effective than ordering many smaller ones. Additionally, consider ordering half-and-half pizzas to satisfy different tastes on the same pie. It may also be helpful to ask attendees to RSVP with their preferred toppings, allowing for better planning and minimizing waste. With these strategies in mind, it's possible to ensure everyone is satisfied while also keeping costs and waste to a minimum.
How to Save Money on Pizza to Order for a Group of 20 people?
To save money on pizza to order for a group of 20 people, shop around for deals from local pizza outlets. Many offer online coupons and discounts, so don't forget to check the websites of participating stores in your area. Additionally, consider using more than one outlet to take advantage of multi-pizza promotions. For example, some Pizza Hut stores offer two large pizzas for the price of one when ordered at the same time. When you're attempting to keep costs low while ordering 20 pies or more, this type of promotion can make a significant difference. With careful planning, saving money while catering to your large group is possible – even with something as delicious as pizza!
Final Words
Calculating how many pizzas should you order for 20 People can seem like a daunting task—especially when that group is as large as 20 people! But by taking into account factors such as size, type of pizza and even leftovers, it doesn't have to be so difficult. As long as you follow these simple tips and tricks outlined above, you should have no problem figuring out exactly how many pizza pies your party needs! And don't forget: ordering one or two extra never hurts either!
Frequently Asked Questions